MSC Software is promoting new free educational seminars throughout the US to help engineers from a variety of industries better understand their product's acoustic behavior. The new Acoustic Seminar Series includes an introduction to acoustic theory, an overview of acoustic scenarios from various industries, Q&A sessions and an acoustic simulation best practices overview.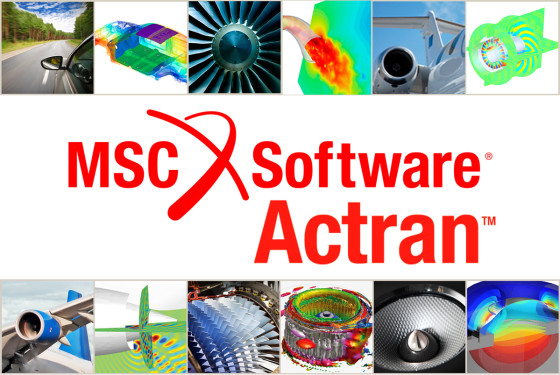 The free seminars will be taught by Dr. Jean-Louis Migeot, a world-renowned acoustician who serves as Chairman of the Belgian Royal Academy of Science, Professor of Acoustics at the University of Brussels, and CEO of Free Field Technologies. The seminars will begin with a broad overview of acoustics, then will review acoustic challenges from various industries and how they can be addressed using simulation. 
Acoustic engineers today face many challenges that are unique to today's environment of regulation and pressure to innovate. Engineers in the automotive industry are faced with the demand from consumers to create lightweight vehicles, which creates obstacles for controlling noise, vibration, and harshness. The heavy machinery and aerospace industries are tasked with tough new noise standards, and the consumer device industry is constantly being challenged by consumers to create better-sounding products such as microphones, speakers, and earpieces. It is critical that companies gain an understanding of their product's acoustic behavior before an expensive physical prototype is built, and before that product goes to market.
The acoustic theory introduction in this seminar series can be especially helpful for structural or dynamics engineers with little acoustic experience and the sessions will also include a Q&A session with acoustic experts for discussion of specific problems.   
MSC Software's Actran Acoustics is the foundation module of the Actran family, a complete simulation solution used by leading manufacturers around the world. It is both a standalone tool and is a pre-requisite for advanced modules like Actran VibroAcoustics, Actran AeroAcoustics and Actran. Some of the robust capabilities of this module include simulation of standard and convected acoustics, extraction of acoustic modes, sound field analysis with either modal or physical approaches, radiation, propagation and vibration analysis, acoustic surface modeling and much more.
With Actran Acoustics users are able to improve the acoustic performance of their designs. Automotive manufacturers and suppliers, aerospace and defense companies, and consumer product manufacturers use Actran to solve acoustics, vibro-acoustics, and aero-acoustics problems. The software provides a rich library of material models, a complete element library that includes infinite elements, high performance solvers to solve large size problems and a user-friendly GUI that is highly customizable.
About Jean-Louis Migeot
Dr. Migeot holds a PhD in Acoustics from the University of Brussels and an MBA from the same university. He has spent his entire career in CAE, first in vibration analysis while working for SDRC then in acoustics when he joined Numerical Integration Technologies. In 1998 he co-founded Free Field Technologies with Jean-Pierre Coyette and made the company a leader in the field of acoustic CAE. Jean-Louis teaches Engineering Acoustics at the University of Brussels and is a member of the Belgian Royal Academy.
The seminar series will travel throughout the US between April and May, launching in Boston on April 25 and ending in Seattle on May 26. 
Dates and Locations
Monday, April 25 - Boston, Massachusetts
Tuesday, April 26
 - 
Detroit, Michigan
Monday, May 23
 - 
Houston, Texas
Tuesday, May 24
 - 
El Segundo, California
Wednesday, May 25
 - 
San Jose, California
Thursday, May 26
 - 
Seattle, Washington
Registration is free but space is limited to 20 attendees per location, so be sure to register today to secure your spot! The one-day sessions include continental breakfast and lunch.
Register here:
http://pages.mscsoftware.com/Acoustic-Seminars-2016-Home.html
www.mscsoftware.com/actran