With a user base growing impatient for relevant updates (meaning new faster tools and functions), Avid has just announced the launch of Pro Tools 12.5, introducing the promised Avid Cloud Collaboration functionalities. Avid also updated its music notation and composition software Sibelius to version 8.2, introducing the user community's top requests.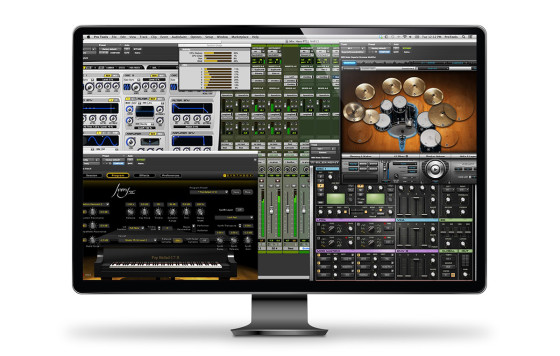 Delivering on the promise to deliver more frequent innovation, Pro Tools 12.5 represents the fifth software release in less than a year from Avid. Not that it actually features anything new on the basic Pro Tools functionalities. Basically, Pro Tool 12.5 finally introduces the highly anticipated Avid Cloud Collaboration for Pro Tools, a set of features for artists and audio professionals to compose, record, edit, and mix projects from any location worldwide, a key tenet of Avid Everywhere - the company's much touted production collaboration platform.
In conjunction with the Artist Community, an online community designed to foster creative connections and professional opportunities, Pro Tools with Avid Cloud Collaboration promises to connect artists and media professionals from all over the world in a collaborative music creation and audio production effort. This can be done directly on the pro Tools application and includes communication tools through text chat.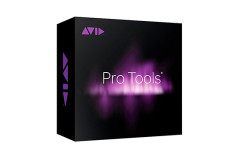 Avid says its Cloud Collaboration for Pro Tools integrated functionality is an elegant and efficient way for artists and audio professionals to work together on the same project. Instead of wasting time with tedious manual file management required when using generic cloud storage, Avid Cloud Collaboration synchronizes revisions and files in Pro Tools automatically. This includes sharing audio and MIDI tracks, edits, mix changes, automation, and more, minimizing cloud storage up to 70% and accelerating transfers using lossless compression. 
Users can also find and invite their connections to collaborate within the application or discover new collaborators through the online Avid Artist Community. They can then compose, record, edit, and mix tracks collaboratively with other Pro Tools users, just like they were working together in the same studio. Furthermore, the Artist Community enables customers to share and promote their work with top artists, musicians, producers, engineers, and other media professionals.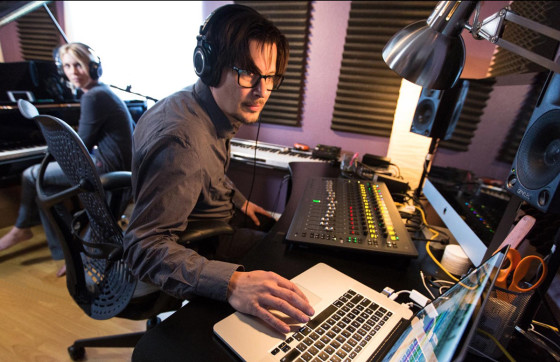 "Pro Tools 12.5 confirms Avid's commitment to delivering powerful workflows that connect artists, media professionals, and their work in a much more collaborative, efficient way so they can focus on creating their best work," says Dana Ruzicka, vice president and chief product officer at Avid. "Avid Cloud Collaboration for Pro Tools will radically change the way people make music, and open up unprecedented new creative possibilities. We're excited to give customers the opportunity to experience this groundbreaking innovation."
The access to Avid Cloud Collaboration for Pro Tools is free - included with Pro Tools 12.5 - for up to 500 MB of total storage space, 3 cloud-based projects and collaborations with up to 2 additional Pro Tools users (per project). There are subscription plans available from $9.99/month for 20GB, and 5 cloud-based projects, and for $24.99/month with 60 GB of storage, up to 10 cloud-based projects.
New Sibelius 8.2
At the same time, Avid announced update 8.2 for its music notation software, Sibelius. As part of a series of regular updates delivered through Avid All Access plans, Sibelius 8.2 introduces several of the users community's top requests, including:
- Re-spelling of notes in parts — It's now possible to have the same pitched note have a different accidental in a part versus the score.
- Time signatures before repeat lines — By default, time signature changes now appear after the barline, but before repeat barlines.
- Slide and move notes and rests — Notes and rests can now be moved horizontally in the score, with new keyboard shortcuts that simplify the process, eliminating time spent cutting and pasting music around staves.
"Sibelius is the world's best-selling music notation software, and the Sibelius 8.2 update introduces some great notation improvements, including several enhancements requested by customers since our 8.1 release," said Dana Ruzicka, vice president and chief product officer at Avid. "This demonstrates our dedication to responding to the community's feedback and providing solutions quickly. And thanks to the analytics and error reporting we introduced in 8.1, Sibelius is now more stable than ever."
In addition, Avid has added two new Sibelius bundles at a reduced price. The Sibelius + PhotoScore & NotateMe Ultimate Bundle enables to scan sheet music into Sibelius and handwrite music and notes using a pen and tablet. The Sibelius + AudioScore Ultimate Bundle enables to turn recorded audio or live mic performances into transcribed music notation. 
Whether users choose to own, upgrade, or subscribe to Sibelius, their purchase comes with an Avid All Access plan, providing access to regular feature releases, stability improvements, and expert help for the duration of their plan or subscription.
www.avid.com