Audinate confirmed key product and licensee adoption milestones for its industry-leading Dante media networking technology at ISE 2017. Dante is now integrated in over 1,000 commercially available products, and licensed to over 350 manufacturers, an increase of 75 since this time last year. Recent licensees span a broad spectrum of markets, including installed sound, live sound, broadcast, transportation and CEDIA, and include notable brands such as Beyerdynamic, Clear-Com, JBL, Lawo, Panasonic, Riedel, Sony and more.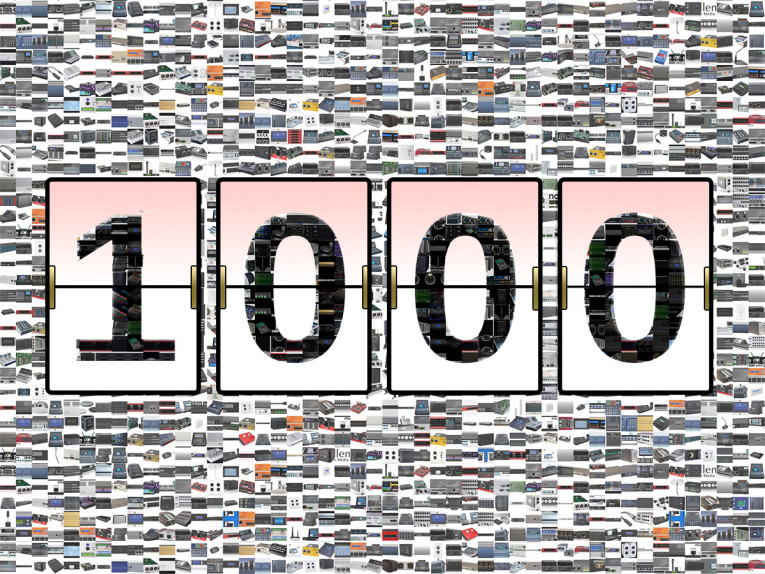 "The continued adoption of Dante by AV manufacturers such as these shows that Dante truly has become the market leader in audio networking," states Lee Ellison, CEO of Audinate. "Manufacturers are responding to market demand and recognizing that they need to offer Dante to remain competitive."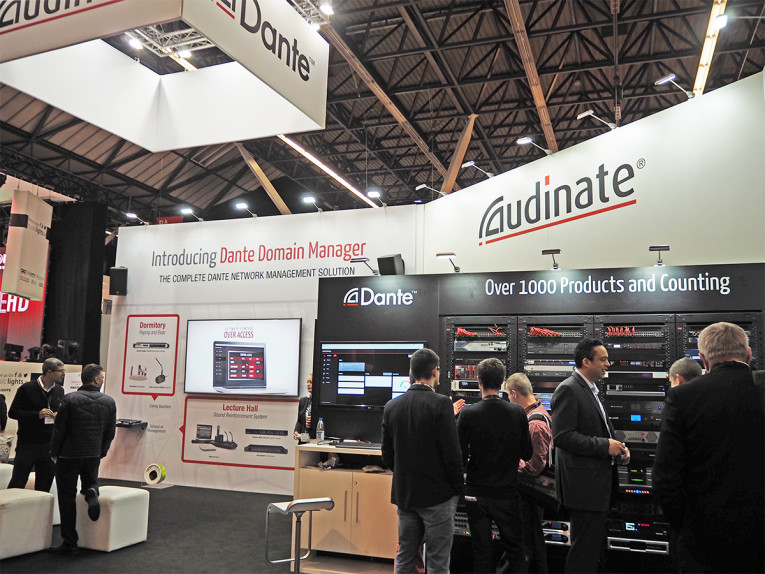 As demonstrated in the company booth at ISE 2017, and clearly visible throughout the show - there are now over 1,000 different commercially available Dante products on the market, including interface cards. This represents a nearly 50% increase from ISE 2016. Audinate had many of these Dante-enabled products on display and all are listed on the company's website, where it is possible to browse the complete directory of Dante-enabled products.
"For 5 years we have been tracking the adoption of audio networking technology by both OEMs and customers," notes Roland Hemming, principal at RH Consulting. "Our research has shown us that the top criteria customers look for when selecting an audio networking technology is the number of products available on the market. By passing the 1,000 product milestone, Dante has more products available on the market than all of the other audio networking technologies combined, and has cemented their position as the market leader."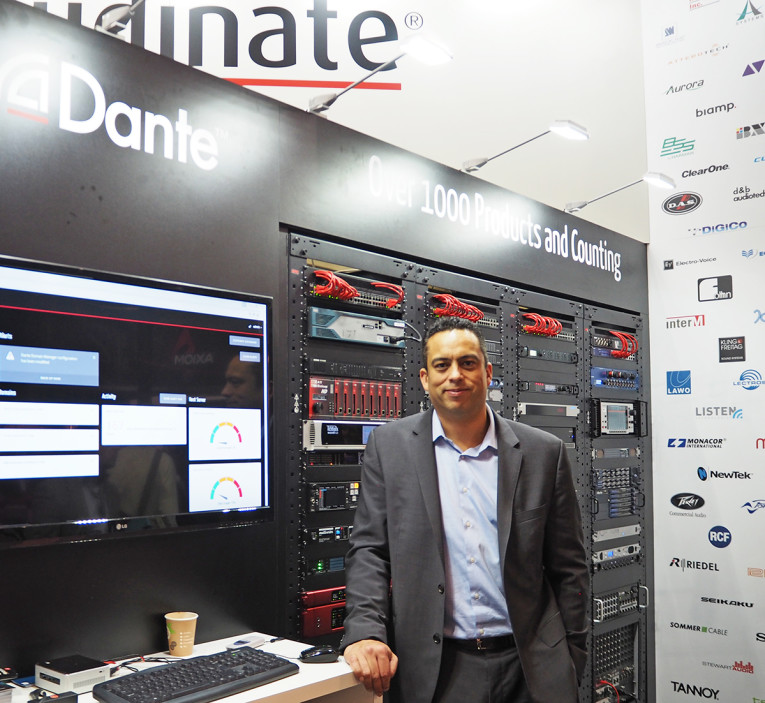 Audinate had a really strong momentum at the Amsterdam show this year with virtually every single exhibiting company displaying the Dante Spoken Here sign. The introduction of its new
Dante Domain Manager
, a complete
network management tool for Dante systems
, was one of the show highlights, contributing positively for an even wider industry support.
Among the many notable Dante-enabled products introduced at ISE 2017, Shure introduced its Intellimix P300 audio conferencing processor, which connects up to eight Dante microphone channels to a room video system, USB soft codec, or mobile device. In addition, Shure introduced the ANIUSB-MATRIX for flexible routing of up to four Dante audio inputs and one analog input to a room video conferencing system or a soft codec, together with the and ANI22, providing Dante-to-analog signal routing that enables two audio channels to be routed on and off a Dante network. These new products increase the connectivity options available to users of Shure's Dante-enabled microphones.
And precisely because of the popularity of Shure's Dante microphones on conference rooms, Biamp Systems also launched the new TesiraFORTÉ DAN audio processors, with four models now supporting Dante with the addition of 32×32 channels of audio via the Dante Brooklyn II module.
Clear-Com Communications Systems announced a Dante interface card for its Eclipse-HX matrix (E-Dante64-HX), supporting both Dante and AES67 signals, allowing users to transport up to 64 channels of high quality audio to multiple Dante-enabled devices using standard Ethernet networks.
Another interesting product introduction comes from SoundTube (
MSE Audio
) with a complete range of four in-ceiling models and one surface-mount Dante-enabled IP Speakers, now already shipping. SoundTube's IPD Speaker Series "brings the convenience of Dante control and management to in-ceiling and surface-mount speakers. With a single category cable, integrators can run audio and up to 40 watts per channel PoE to a speaker. Every digital low latency speaker in a SoundTube IPD system is individually addressable and self-monitoring. And, because these speakers are set up and managed via software, zoning is easy and there's no need to re-wire anything if system requirements change," the company promotes. In addition, SoundTube offers the IPD4 speaker, which offers an economical way to expand audio coverage in a Dante system. With an IPD4 speaker, up to three additional non-Dante SoundTube speakers may be added, and powered, to run off of a single Dante-enabled speaker.
www.audinate.com