2017 promises to be an interesting year for Meyer Sound. While the Californian company continues to innovate and expand its market worldwide, its founders and audio pioneers, John and Helen Meyer, celebrate the 50th Anniversary of the Summer of Love, when both met. Meyer Sound has festivities and events planned throughout the year, starting with the launching of a brand new website. But John and Helen Meyer have many surprises planned, and they started with a special event in Amsterdam…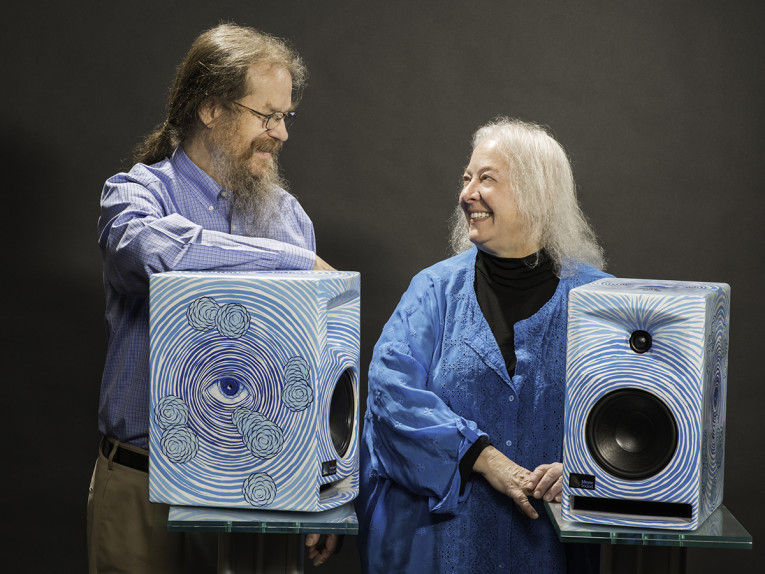 The Summer of Love — 1967 — served as the epicenter of the counter-culture, beckoning thousands of young people to the San Francisco Bay Area. Flower Power was up, war was down, the Monterey International Pop Festival served as a precursor to Woodstock, and two young sound enthusiasts named John and Helen, went on a date at a Berkeley hi-fi shop to hear The Beatles seminal, psychedelic Sgt. Pepper's Lonely Hearts Club Band.
That same year, John Meyer was tapped by Steve Miller to develop a better sound system for the blues rocker's Monterey Pop performance. While it would be another decade before Meyer Sound was formally founded, this formative period laid the cornerstones for a company that would blaze sonic trails, and provide innovative audio experiences, decade after decade, from the analog into the digital ages.
Throughout 2017, to celebrate their love, and the 50th anniversary of the Summer of Love, John and Helen Meyer will visit key Meyer Sound customers, host exclusive curated events in Meyer Sound environments at the company's Berkeley, California campus, in the San Francisco Bay Area, around the US, and around the world. John and Helen will highlight their innovative, handcrafted audio products, systems and ideas — for live music of all genres in concert halls and stadiums, corporate settings, educational arenas, theaters, houses of worship, restaurants, cinema post-production and exhibition, fine art projects, and more.
While Meyer Sound can be experienced in many places around the world, the magic truly comes to life in a personal behind-the-scenes tour of the factory and laboratories with the company's co-founders, and other key members of the Meyer Sound family, in Berkeley. The world's most notable sound designers and engineers leave amazed by the artistry, passion and vision that goes into every system and sound concept. As part of the celebration this year, the gates to the campus will open to a few lucky guests through a contest for an all-expense paid trip to visit Meyer Sound in Berkeley. Details to be announced soon. As a central hub for information about Meyer Sound innovation, products, ideas, and the Summer of Love 50th anniversary celebration details, Meyer Sound launched a redeveloped and expanded website:
meyersound.com
.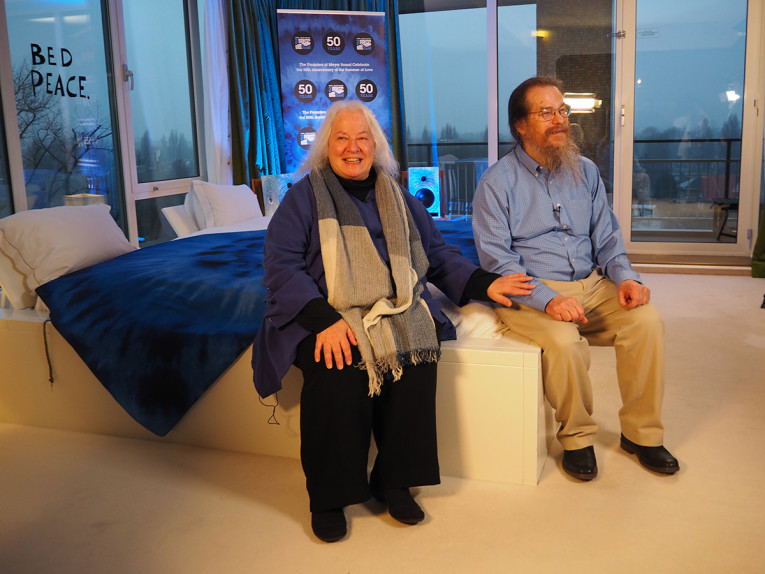 At the end of the first day of Integrated Systems Europe (ISE) 2017 show, in Amsterdam, The Netherlands, John and Helen Meyer promoted a unique event to signal the start of their Summer Of Love Golden Anniversary, with a Facebook Live event directly from the famous John and Yoko suite at the Hilton Amsterdam, followed by an intimate press conference. During the webcast, John Meyer offered Helen a special edition "Summer Of Love"
Amie monitor
, the successor of the historical Meyer Sound HD-1 studio monitor. In the same room famous for John Lennon and Yoko Ono's 1969 'bed-in for peace', John and Helen recollected how they've met and how they were inspired to start a successful business, helping musicians to be heard live the way they deserved.
"1967 was a remarkable time in music and live sound with the freedom to work alongside a new generation of artists," said Meyer Sound co-founder and CEO John Meyer. "The opportunity to innovate was everywhere. The Bay Area was in the center of it all with creative artists, a free spirit and high-level universities providing R+D resources. This was the inspiration for Meyer Sound, and we've remained dedicated to this spirit of handmade innovation ever since."
"To celebrate, we're creating an incredible program for 2017," said Meyer Sound co-founder and Executive Vice President Helen Meyer. "We will travel near and far to see our customers and creations and participate in exclusive experiences, to launch important new products, host game-changing listening experiences, increase our festival presence and collaboration with key touring partners, and explore new Meyer Sound frontiers, such as China and India. We have some special surprises in store and can't wait to reveal them at just the right moments!"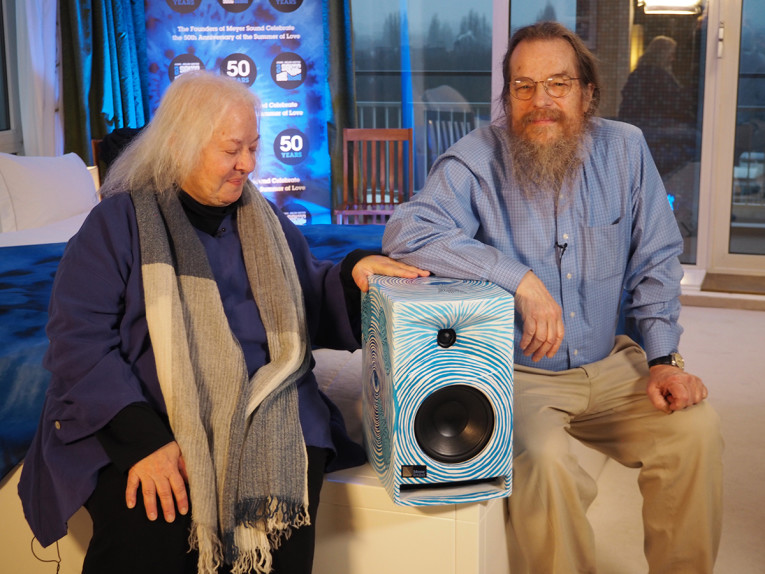 A collaborative, results-focused approach to sound solutions drives Meyer Sound's philosophy where creative thinking, old- fashioned craftsmanship, and entrepreneurial technology are strongly intertwined. Tours for top-grossing artists and respected concert and entertainment venues rely on Meyer Sound, as do houses of worship, cinemas, restaurants, universities, corporate offices, and museums. With field offices and authorized distributors worldwide, Meyer Sound designs and manufactures all products at its Berkeley, California headquarters, allowing for rigorous quality control and testing. Scientific acoustical research and product development have earned Meyer Sound more than 60 US and international patents and numerous awards since its founding in 1979 by John and Helen Meyer.
meyersound.com