More connected home control with the push of a button, or the greatest and best alternative to voice control - especially for those people that simply don't accept the idea of speaking to machines - is the promise of Logitech's POP Smart Button, now updated to support Apple HomeKit. Allowing to control connected lights, blinds, locks, thermostats, or other smart home devices, POP can control either a HomeKit scene or a POP app recipe to trigger anything.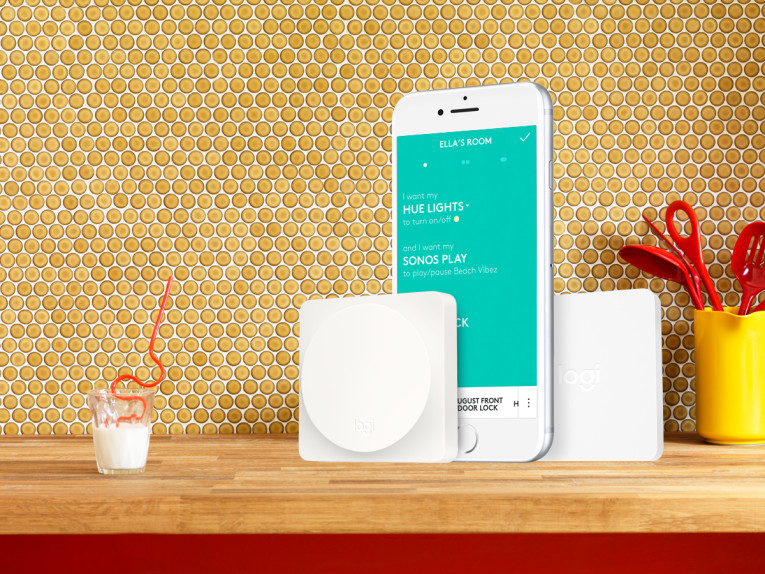 Logitech's next generation programmable button for simple smart home control — the POP Smart Button — will work with Apple HomeKit, expanding the ability to control even more connected devices and provide all of the features and functionality offered in the first generation. With just a push, users can turn off the lights, lock the door, turn up the heat, start music, movies, and more.
"Today's smart home is about bridging simplicity with a more shared experience," says Renee Niemi, vice president and general manager of Logitech Smart Home. "We are passionate about enabling customers to get the most versatility and entertainment within their connected homes. Adding Apple HomeKit to POP allows us to provide even more ways to simplify access to your HomeKit-enabled home for the entire family to enjoy."
The Logitech POP Smart Button Kit includes one smart button with three gestures to customize control, plus the POP bridge needed to connect the button onto a WiFi network. Users can then extend control throughout their home with additional POP Add-on Smart Buttons, available in four colors — White, Alloy, Coral, and Teal. Each POP bridge can connect to an unlimited number of buttons.
Using POP Smart Button with Apple HomeKit is easy when paired with Apple's Home app — POP already comes pre-paired, so discovering the device with the Home app is simple and secure. Users just ned to configure the "scenes" they want and let POP do the rest. Whether turning down the lights to get ready for bed or turning the music on and playing the appropriate music selection for the moment, POP provides easy control to the whole family - no need to shout unreliable voice commands and frighten the dog.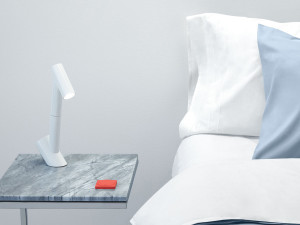 POP Smart Button can also be used with non-HomeKit devices such as Sonos wireless music systems, or Logitech Harmony hub-based remote controls by using the companion Logitech POP app. In addition to compatibility with Apple HomeKit, the Logitech POP Smart Button offers the ability to control Osram lighting, Hunter Douglas and Lutron blinds, and more, extending interoperability beyond existing integrations including August, Philips Hue, and Logitech Harmony.
The Logitech POP Smart Button Kit ($59.95) and POP Add-on Smart Button ($39.95) will be available exclusively at Apple stores and Apple.com. Availability in other retailers will come later this year. Users of the first generation POP Home Switch can update their software to take advantage of new non-HomeKit integrations, such as SmartThings, Belkin WeMo, or IFTTT.
www.logitech.com