This is an excellent example of how the consumer audio industry is responding to current trends in voice assistants and connected speakers. Founded in 2010, British company TIBO was one of the brands that had honors of debuting its new Choros Tap on the Amazon booth during the 2017 IFA Show in Berlin. The TIBO Choros Tap was the UK's first third party, multi-play, multi-connect active speaker supported by Amazon Alexa. The UK is the second largest market for voice-assisted products after the US, followed closely by Germany.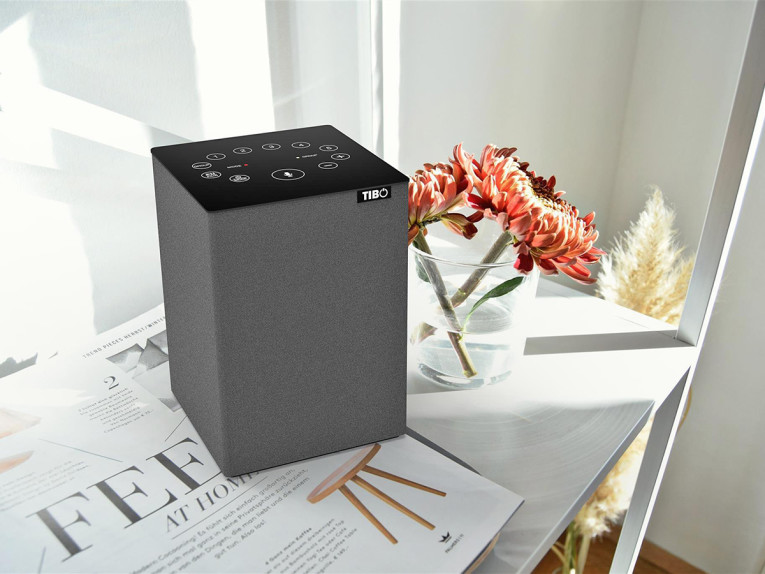 Designed based on TIBO's Choros speaker series, the new Choros Tap is a smart speaker iteration with near field activation of the voice-assistant, not requiring always-on mode. Voice commands are activated with the touch of a finger, allowing users to play music, stream podcasts, listen to audio books, set alarms, make to do lists, and access real time information relating to news, weather and traffic - as any other Alexa-based speaker. Plus, the Choros Tap can easily be programmed to operate home automation systems and control smart devices within the user's home.
The Choros Tap features TIBO Bounce technology as standard and can be controlled with the intuitive FREE TIBO App. It can be used as a single stand-alone speaker or connected to other TIBO Smart Audio speakers in stereo and group mode. TIBO's Bounce technology differentiates for its lossless wireless 24-bit/192KHz high resolution streaming audio support via Wi-Fi, as well as streaming via Bluetooth, directly from a variety of sources. The Choros Tap features a Class D amplifier and delivers 30 watts RMS, and it can be connected to other devices using a 3.5mm line-in.
The new Choros Tap can also be connected in multiroom mode withTIBO's other existing models in the Choros range, the transportable, and rechargeable Choros Porta, the Choros 2, or the larger Choros 4 model. All models are active speakers that use TIBO's Bounce technology, allowing high-res wireless audio streaming using Wi-Fi but also support Bluetooth modes and have a line-input. All Choros speakers support streaming in single, stereo or group mode from a range of different sources, and they feature presets for Internet radio stations or favorite playlists, as well as voice control using the TIBO app. The Choros 2 is a 25 watts larger model, while the 40 watts Choros 4 supports multi-connect and multi-play modes, featuring a 4" woofer and rear tuned port, and two 1" dome tweeters.
www.tibo-electronics.com