Following the announcement by the UHD Alliance of the Final Specification for Ultra HD Premium content, at CES 2016, the organization announced the "Ultra HD Premium" Logo and Certification Licensing for Ultra HD Blu-ray Disc Players, coinciding with the first releases of UHD Blu-Ray Discs, which should also support high dynamic range (HDR) images and immersive audio experiences.
The UHD Alliance (UHDA), the inter-industry group charged with fostering the Ultra HD ecosystem and promoting the benefits of Ultra HD entertainment technology, expanded the range of products that can bear the Ultra HD Premium logo with announcement of certification and logo licensing for Ultra HD Blu-ray Players. This announcement may surprise some because it was generally expected that product and content launch should be generally available at least since March 2016. The delay was mainly related with the need to wait until the industry was ready to deliver on the promise of high dynamic range (HDR) - both on displays and players - as well as the need to start mastering content in HDR, according to the existing specs.
It was only at CES 2016 that the
UHD Alliance confirmed
the Ultra HD Premium
specification to define a
"Premium Home Entertainment Experience" was finalized and announced the Ultra HD Premium logo for hardware and content, as well as details for certification and licensing processes. The UHDA's Ultra HD Premium logo is reserved for products and services that comply with performance metrics for resolution, high dynamic range (HDR), peak luminance, black levels and wide color gamut among others. The specifications also make recommendations for immersive audio and other features - but everything seems to have been considered secondary in that front.
Apart from the early licensing issues with HEVC compression technology (the codec required for 4K content), another reason for the waiting was the UHDA decision to nominate certification facilities. To ensure products bearing the Ultra HD Premium logo are certified and conform to the organization's specifications, the UHDA has designated multiple, independent centers around the globe to handle testing. Companies throughout the ecosystem have to work directly with these centers to have their products tested and certified, according to established industry standards and recommended practices from the Consumer Technology Association, the Society of Motion Picture and Television Engineers, the International Telecommunications Union and others.
While worldwide shipments of Ultra HD televisions continue to grow exponentially, and efforts from content producers already made 4K the format of choice for any television and movie production, in reality UHD content is only starting to be available to consumers on premium streaming services, and experimental television channels delivered on cable and satellite, while the much anticipated global release of Ultra HD Blu-ray Players has yet to materialize (only two models from Panasonic - UB900 UHD BD Player pictured above - and Samsung have reached the market at the time of writing). UHD Blu-Ray movie titles are now finally being released with more titles already scheduled - for a complete list of titles, check
www.blu-ray.com/4k/
.

Only now the UHD Alliance announced the completion of the required Ultra HD Blu-ray Player Certification licensing for Ultra HD Blu-ray Disc Players, even though the alliance says it expects the Ultra HD market to grow eightfold by 2019. There are 30 televisions already certified with the Ultra HD Premium logo, and the alliance says many more are anticipated throughout the year.
"Developed through the collaborative efforts of leading film studios, consumer electronics manufacturers, content distributors and technology companies, the Ultra HD Premium specifications reflect collective expertise from across the Ultra HD ecosystem, as well as significant input gleaned from experiential consumer testing," says the UHDA announcement.
"As the Ultra HD ecosystem continues to grow, the UHDA will continue to expand the breadth of Ultra HD Premium certified products and services to provide consumers with a single, identifying mark to seek out so they can purchase with confidence," says UHD Alliance President Hanno Basse. "The certification of Ultra HD Blu-ray players is a natural first expansion, because the Ultra HD Blu-ray format was built with premium performance in mind and a growing number of 4K Ultra HD Blu-ray Disc titles released by Hollywood also bear the Ultra HD Premium logo."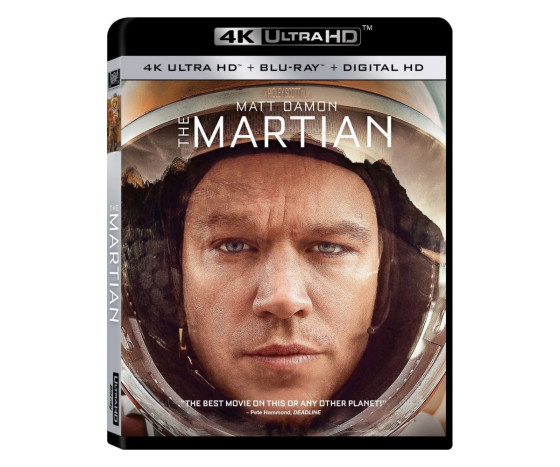 The HDR hold-up
In follow up to the addition of Ultra HD Blu-ray players to Ultra HD Premium family, the UHDA is currently studying live broadcast of UHD content with an eye toward identifying key technical issues and developing a premium standard for live broadcast content. One of the topics of debate is mainly to do with high dynamic range specifications, which can be particularly heavy for broadcast infrastructures and have just started to be implemented, following the publication of the first SMPTE standards and display interoperability guidelines in 2015. For a complete overview of the standardization effort taking place, see
this document
published in September 2015.
When the UHDA says that Ultra HD Premium products and content have to follow the SMPTE ST2084 HDR standard, this influences mainly the consumer electronic industry and in particular the display manufacturers. On the content and distribution side the debate will continue, especially since Dolby is promoting a more complete and demanding set of criteria, within its own set of Dolby Vision specifications (which naturally specifies Dolby Atmos for the audio part). Among the differences between the SMPTE HDR specifications and the Dolby Vision system is the need to carry dynamic metadata all across the distribution chain all the way to the final display and consumer experience, in order to "ensure an accurate presentation of the creative intent approved by the film maker" And, as usual, Dolby has created its own certification process, from production and mastering, all the way to authoring of UHD Blu-Ray Discs and displays.
One of the ways Dolby uses to promote its own technologies is to work directly with movie and television studios, and even game designers, offering them a complete set of easy to use production tools. Those tools basically encompass the SMPTE ST-2084 HDR specifications, upgraded to 12-bit bit depth instead of 10-bit, while adding a complete simplified process from production to display and corresponding metadata. As Dolby explains, "A major difference between the Dolby Vision approach and other HDR solutions is the types of metadata that accompanies the images all the way to the display mapper in the consumer-playback device."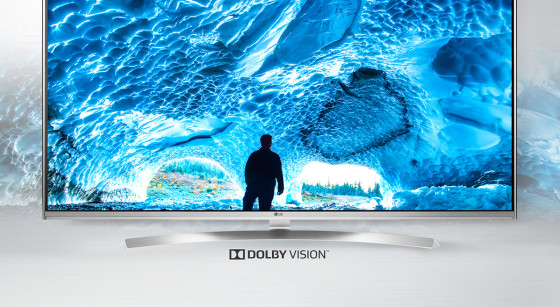 Dolby Vision for Ultra HD Blu-ray includes a 100% compatible HDR 10-bit video stream playable in all UHDA-certified Ultra HD Blu-ray format players. An Ultra HD Blu-ray title with Dolby Vision, when played in a Dolby Vision enabled player and connected to a Dolby Vision enabled display, simply yields a 12-bit video quality image with an expanded dynamic range and color depth.
Some UHD content transmitted on Netflix, for instance, is already Dolby Vision certified, since the movie and TV series available in UHD 4K are effectively generated by mastering facilities and authoring tools which work with Dolby. In the same week when the UHD Alliance announced its Ultra HD Blu-ray Player certification program, Scenarist, the only remaining developer of Hollywood- standard Ultra HD Blu-ray Disc authoring systems, announced that it is collaborating with a global group of industry partners and Ultra HD focus group (UHDG) members to develop the workflows and tools for authoring of Dolby Vision enabled Ultra HD Blu-ray titles.
Scenarist, currently a company based in Marin County, California, is a widely adopted software provider for commercial authoring of Ultra HD Blu-ray. In fact, since the transition from DVD to Blu-Ray authoring, Scenarist has been the only available commercial solution for BD disc authoring. Scenarist acquired the rights to the Scenarist brand DVD-Video and Blu-ray Disc authoring technology and products from Rovi Corporation, which in turn had acquired the technology from Sonic Solutions, in 2010.
After practically all software houses have discontinued their own software tools for Blu-Ray disc authoring, with the exception of Sony (
Sony DADC New Media Solutions
), the production of new UHD 4K Blu-ray Discs practically depends entirely on the tools provided by Scenarist. As Scenarist claims, "95% of major movie titles are authored using Scenarist products and technology for release on DVD or Blu-ray discs." And since Scenarist has been working with Dolby to make sure that they are able to release titles according to Dolby Vision specifications, now we can understand better why we had to wait an additional year from the original UHD Alliance schedule.
www.scenarist.com
|
www.uhdalliance.org