Over the past 20 years, Robert V. Lardon has successfully led turnaround, start-up and growth businesses on a global level covering a wide range of industries: Hi-Tech, Consumer Electronics, Luxury Goods, Automotive, Entertainment, Media and Communications. From 2008 to 2014, Lardon held senior roles at Harman International. Most recently at Harman, Robert V. Lardon was Vice President and General Manager of its Luxury Audio Group and earlier served as the Company's Vice President, Strategy and Investor Relations.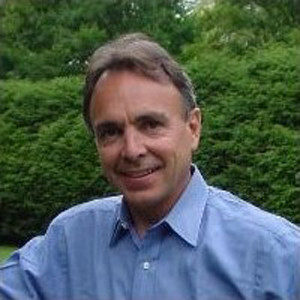 Previously, Lardon served as Senior Partner and Chief Strategy Officer at global communications agency, Porter Novelli, an Omnicom Group Company. Earlier, he was Managing Director of PricewaterhouseCoopers' Shareholder Value Strategies Practice, following positions at Accenture Strategic Services and Booz & Co. Robert V. Lardon holds a Bachelor's Degree in English Literature from Middlebury College and a Master's Degree in Business Policy from Columbia University's Graduate School of Business. 
"We are delighted to welcome Bob Lardon to our Board of Directors and look forward to his counsel" said Todd Ostrander, Tectonic Audio Labs' Chief Executive Officer. "Bob brings exceptional experience in business strategy, financial markets and operations management to the Tectonic group." 
Tectonic Audio Labs is an engineering, manufacturing, sales and distribution company of sound reinforcement loudspeakers for use in corporate, rental, touring and house of worship markets. Products include flat panel DML loudspeakers employing NXT technologies, amplifier / speaker control products, subwoofers and rigging solutions. Tectonic Elements manufactures and distributes audio transducers and electronic components for audio applications. The company's flagship transducer is its Balanced Mode Radiator (BMR) speaker driver - a compact full-range speaker driver with amazingly wide dispersion - incorporating core NXT technologies.
BMR speaker drivers, coupled with Tectonic Element's amplifier module technology—a novel ultra-efficient audio power amplifier module that consumes a fraction of the power of conventional Class D amplifier design.
Tectonic Elements is headquartered in the UK and has offices in Hong Kong and USA. Tectonic Elements is a wholly owned subsidiary of Flat Audio, LLC, doing business as Tectonic Audio Labs.
In August 2013, FLAT Audio Technologies, LLC acquired assets from U.K. / Hong Kong-based HiWave Technologies. As a result of this acquisition, FLAT Audio assumed responsibilities for all technologies, patents and operations for HiWave Audio's Balanced Mode Radiator (BMR) audio transducers, and an exclusive license for the use of NXT Audio Panel Exciters in Tectonic Audio Labs professional audio markets, along with shared rights to provide products for consumer audio markets.
To manage these assets and the associated OEM audio component business, FLAT Audio opened Tectonic Elements Ltd. to be headquartered in the U.K and work with existing BMR, exciter and amplifier module channel partners.
Tectonic Audio Labs PL-12 speakers incorporate NXT-based exciters re-designed and up-scaled to meet the demands of large-format sound reinforcement applications. Tectonic's TEBM46C20N-4B transducer is a 3" (75 mm) round neodymium audio drive unit for high-performance audio applications. This latest BMR loudspeaker combines all the benefits of NXT-patented bending-wave technology with pistonic modes of operation.
See more news items on Tectonic Elements
here
www.tectonicelements.com
|
www.tectonicaudiolabs.com