The networked media systems company from Beaverton, Oregon, announced the acquisition of Dev-Audio, a developer of advanced microphone processing technologies and the Microcone software application and Microcone Recorder conferencing products that actively track and enhance voice quality, adaptively reduce background noise, and record directly to any computer.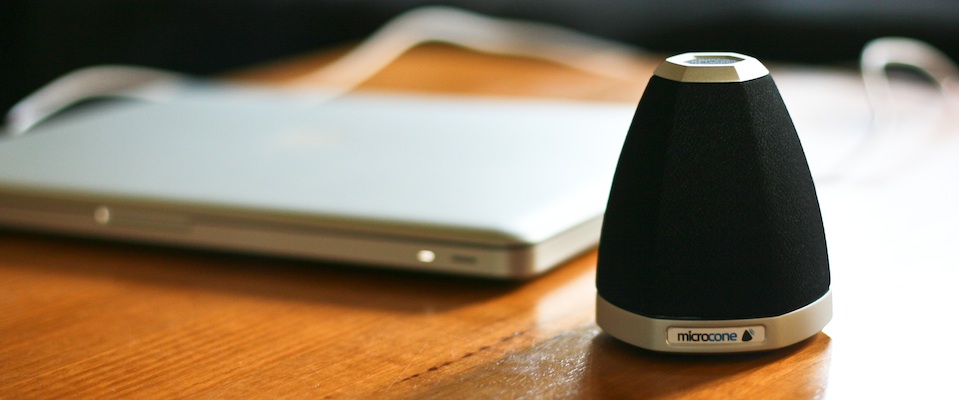 Explaining the move, Biamp Systems' President and CEO, Steve Metzger, says, "The acquisition of Dev-Audio is a natural fit for Biamp as a company focused on delivering high-quality audio products to its customers. Innovating communications is part of Biamp's stated vision, and the products and technologies of Dev-Audio align perfectly with it."
Using a high-quality beamformed microphone array designed specifically for group settings, Microcone actively locates voices and simultaneously reduces background noise, resulting in clear audio for a wide variety of applications. The Microcone Recorder is a sophisticated control application available for both Windows and Mac OS X. The program records, tags, and recalls meetings via a searchable database. The full Microcone product suite also includes Microcone Voices, which is an app for Skype that identifies participants in a conference; and Microcone Remote, which is an app for iPhone providing full control of the Microcone, including scheduling and meeting tagging.
Iain McCowan, Founder and Managing Director of Dev-Audio, has extensive experience in microphone array technology and will join Biamp as a DSP engineer.
"We are all excited to welcome Iain to the Biamp team. His experience in new product development, speech recognition and enhancement, and microphone arrays will enable us to develop more innovative products for the conferencing market," said Matt Czyzewski, Executive Vice President of Operations, Biamp Systems.
www.biamp.com
|
www.dev-audio.com