In a combined effort to provide end-users with the convenience of purchasing directly from their Eminence.com website while continuing to support their extensive distribution network of brick-and-mortar and online retailers, Eminence has partnered with Shopatron.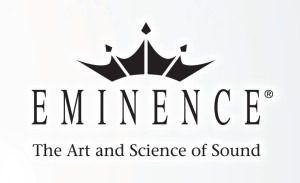 A patented, cloud-based e-commerce order exchange model, Shopatron enables manufacturers and retailers to seamlessly leverage the available inventory of every storefront and distribution center that stocks Eminence products when fulfilling online orders. Today, leading multi-channel retailers—morethan 1,000 branded manufacturers and 20,000 local retail stores—use Shopatron to expand the delivery options for shoppers when they purchase online, including the ability to receive and return their orders to nearby retail locations.
"Shopatron offers manufacturers like us the best of both worlds," says Gary Morrison, Eminence US Distribution Sales Manager. "We're able to capture a sale directly from our website, and then hand that order off to one of our retail partners for immediate fulfillment. Everybody wins. This program will encourage our retailers to stock more Eminence models, making Eminence products more readily available across the US for our consumers. Dealers can fulfill the orders we generate and increase their sales simply by having the items in stock."
For more information about Shopatron, visit
www.shopatron.com
.
www.eminence.com