QSC just launched its new
www.qsc.com
website with enhanced features, navigation and content structure. The new site structure makes it easier for users to navigate and find the company's Live Sound, Systems and Cinema solutions, along with industry resources and support information.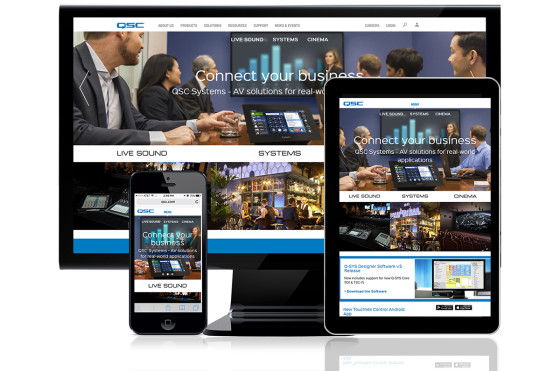 With growing demand for QSC products tailored to its Live Sound, Systems and Cinema customers, QSC revamped its site to cater to the unique needs of each customer group. "As our worldwide business grows and our customers' needs become more diverse, we felt it was time to refresh our web presence to reflect our strong market position in each of the industries we serve, the benefits we bring to each customer, and where we're going as a company," says Joe Pham, President and CEO of QSC. "We've created a site that allows our customers to explore QSC solutions in an image and content rich environment, with friendly navigation for our many mobile and tablet users."
The new responsive site's key features include specific product and solution information nested under each segment section – Live Sound, Systems, and Cinema – an enhanced search function, and an updated support section featuring easy to find resources along with self-help content.
QSC, LLC designs is based in Costa Mesa, CA, and provides well-engineered products and solutions such as the advanced Q-SYS Networked Audio and Control Platform, digital mixers, power amplifiers and active loudspeakers for a wide variety of market segments and applications.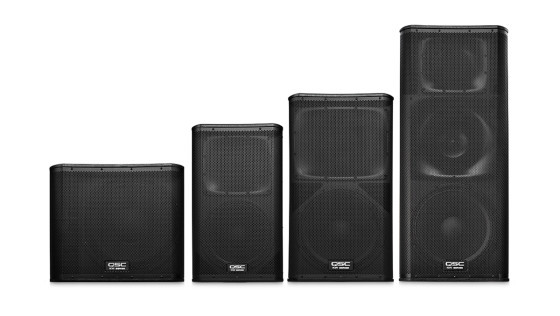 QSC Pro is targeted at live sound solutions for musicians, mobile entertainers, performance and entertainment venues, rental and production customers worldwide.
QSC Systems solutions easily manage and integrate AV assets through native network connections and built-in compatibility with IT systems. QSC offers a software-based DSP platform that runs on Intel processors, and components that are interoperable with other brands.
QSC Cinema comprehensive catalog of audio solutions for the cinema industry includes signal processing, power amplifiers, and loudspeakers for rooms of any size, sound format, and budget.
www.qsc.com