Westone, the reference manufacturer in high performance audio and in-ear monitoring technology, announced the availability of it's new signature series W50 and W60 model earphones.
The revered Westone "W" product line is tuned specifically for listening to mastered, recorded music. Each earpiece features the Westone True-fit ergonomic design that incorporates the company's experience from crafting this type of products for the human ear.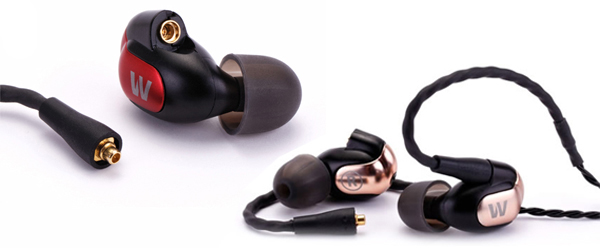 Combining a state-of-the-art design with Westone's proprietary balanced armature drivers and advanced crossover designs, the new Signature W-Series is designed to continue the success of the Westone lineup while adding state of the art audio performance combined with superior design for improved comfort and fit.
The new W60, the first ever from the brand to offer 6 drivers, was awarded Digital Trends "Best Of CES 2014" Award in the earphone category, out of five other nominees. The W60 features 6 balanced armature drivers - dual driver for the tweeters, mid ranges and bass – and multistage crossover designs (3-way), generating a powerful yet balanced sound that offers great detail and high-energy output. It retails for approx. $999.
The W50 model features 5 individual drivers in each earphone with the same 3-way crossover and its suggested retail price is $749.99.
Both W-Series models are supplied with two replaceable cables – the EPIC cable for easy replacement or custom cable selection as well as an Apple MFi cable with 3-button controls and integrated microphone – interchangeable anodized aluminum faceplates (red, blue and charcoal included), weather resistant travel case, and five sizes of patented STAR and True-Fit Tips. An Android control cable is available as an accessory.
The new connector is compatible with all the new Westone cables including the ADV reflective cable and the new UM Pro cable. The EPIC replaceable cable is constructed of high-flex, ultra-low resistance tensile wire, reinforced with a special aramid fiber, and braided for ultimate durability, acoustic transparency, and isolation from mechanical cable noise.
www.westoneaudio.com