Following 2016's two highly-successful AES Conventions in Paris and Los Angeles, the Audio Engineering Society announced the upcoming AES Berlin Convention, set to take place May 20 to 23, 2017, at the Maritim Hotel in Berlin, Germany. The Convention will once again be the largest European pro audio event of the year for the association, drawing professionals and students from around the world. The exhibition, 20 to 22, promises to be a decent display, even if far from the strength of US AES conventions.
Offering four full days of in-depth programs and presentations, technical tours, and a three-day manufacturer exhibition of the top brands and services in pro audio, the AES Berlin Convention is being headed up by an international committee of individuals dedicated to providing a unique and informative program for all attendees. The committee reports that paper submissions were much higher than typical. Multichannel, spatial and immersive audio will all be well represented in the technical program, as will acoustics, psychoacoustics, audio quality and perception, to name just a few topics that will be addressed during this industry-spanning event.
Berlin captivated attendees of the 135th AES International Convention in Berlin in 2014, making a repeat visit an attractive proposition. The 2017 AES Berlin Technical Tour Schedule illustrates the breadth of the importance of Berlin to the audio industry, as well as its cultural allure. The Tech Tours program will include several renowned Berlin recording studios, tours of market-leading Berlin-based audio manufacturers, broadcast and film sound production facilities and the Museum für Kommunikation (Museum of Communications).
"A full convention program could be built around just the combined knowledge of the committee for AES Berlin," says Bob Moses, AES Executive Director. "When these accomplished individuals reach out to their colleagues, to the entire AES membership and beyond, the result is an amazingly multi-faceted and quality program. If you are serious about audio, you'll join us in Berlin."
Papers co-chairs for the 142nd convention are Jamie Angus (AES Fellow, University of Salford) and Thomas Sporer (Fraunhofer, AES VP, Central Europe Region), while Workshops will be overseen by co-chairs Sascha Disch (Fraunhofer) and Natanya Ford (AES Fellow, Buckinghamshire University). Jens Aherns (University of Technology Berlin) will serve as Facilities Co-Chair, and André Maletz (Mixing Ambulance) will Co-Chair the Technical Tours.
The AES Berlin convention will once again host an all-star Technical Program and more, co-chaired by Sascha Spors (Professor at the University of Rostock and Chair, AES North German Section) and Nadja Wallaszkovits (Chief Audio Engineer, Phonogrammarchiv, Austrian Academy of Sciences, and formerly AES VP, Central Europe Region).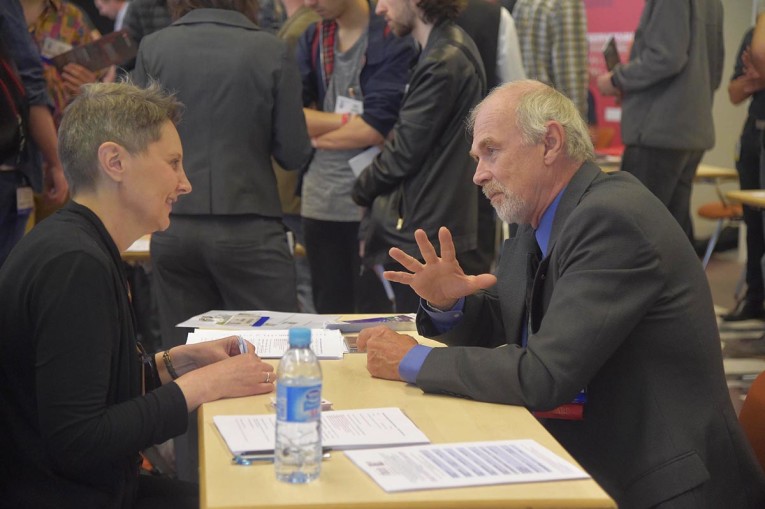 The AES motto "Listen, Learn, Connect" will take tangible form at AES Berlin. "Knowing our committee members, I set my expectations high," shares AES Executive Director Bob Moses. "But the reality of the program coming together has easily topped the bar. Our AES Berlin Convention in 2014 saw a bit of a reboot of the series, which we've built upon in subsequent events in Warsaw and Paris. Coming back to Berlin has been in our plans all along, and feels like something of a homecoming. With the quality of the content, the growth in the exhibition and all that Berlin itself has to offer, this will be an event that audio professionals won't want to miss. You can book a room and get a taste of the program content now, just ahead of Convention registration opening and of the posting of full program details, including presenters and schedule."
With one of the largest numbers of papers and engineering briefs accepted of any recent AES convention, the work of over 120 researchers will be showcased. Topics range from 3D Recording and Reproduction and IEMs and Hearing Protection to Bluetooth and Digital Filter Design. Workshops bring panels of experts together to discuss a range of provocative and practical topics, such as Wind Noise in Microphones, Mixing and Mastering for Streaming, Music Production for Film, Expert Transfer Techniques and Microphones — Can You Hear the Specs? Tutorials provide a varied horizon of presentations on important audio fundamentals, for young people and seasoned professionals alike, on 3D and Binaural Listening, Audio Forensics and Sound Design, to name but a few.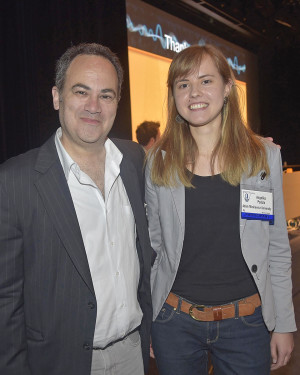 The AES also has set its preliminary topics for Student and Career events at the 142nd AES Convention in Berlin. From Student Delegate Assembly Meetings and attendee-submitted recording and design competitions, to educational forums and social events and the popular Education & Career Fair, the AES Berlin Convention offers something for anyone looking to launch their career or take it to the next level.
Several important functions of the AES are led by the AES Student Delegate Assembly (SDA), which will hold its bi-annual meeting during the AES Berlin Convention - the official opening of the Convention's student program and a great opportunity to meet with fellow students from all corners of the world. This opening meeting of the Student Delegate Assembly will introduce new events and election proceedings, announce candidates for the coming year's election for the Europe & International Regions Vice Chair, announce the finalists in the Student Recording Competition categories and the Student Design Competition, and announce all upcoming student/education related events of the convention.
On Monday, 22nd May at 8pm at St Matthias Church, in the Schöneberg area of the city, classical themes will morph into jazz style on one of the city's finest pipe organs, played by organists Francis Rumsey, chair of the AES Technical Council, and Sigrid Erbe-Sporer, wife of the convention's papers co-chair, Thomas Sporer.
Included in Francis' program will be Mozart's Fantasia in F minor and Widor's Finale from the 6th Organ Symphony. Progressing into jazz style for the second half, Sigrid starts with "Mozart Changes" composed by Zsolt Gárdonyi, which starts in classical style and gradually shifts into jazz mode. Continuing with the theme of classically influenced jazz from Christian composers, the performance will include "Suite Jazzique" of Johannes Matthias Michel, inspired by the well-known "Suite Gothique" of Leon Boellmann.
"I'm excited to be playing again at St Matthias," says Francis. "Bach is reported to have said that reverberation is the most important stop on the organ, and there's plenty of it to be had in this place. It's going to be interesting to work with Sigrid, and to hear her jazzy 'Mozart Changes' after my straight Mozart. Do come along and experience it for yourselves!"
The current organ at St Matthias was originally built in 1958 by the firm of Romanus Seifert & Son, consisting of four manuals and pedals. It is distributed spatially and the considerable reverberation of the space gives it an impressive but challenging acoustic context. From 1972 to 1974 it was enlarged by Seifert to become what was then the largest organ in Berlin, containing 109 ranks and 74 stops. In 1993 it was subject to a general overhaul during the church renovation, and a new console was built by Stockmann. Thanks to recent additions in 2008 to 2009 it now has an extensive combination system and a few more ranks, bringing the specification to 111 ranks and 76 stops, arranged on four manuals and pedal. More information can be found
here
.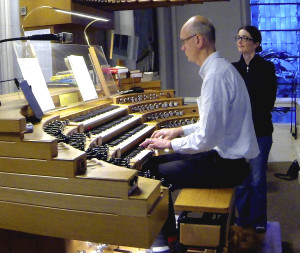 Berlin continues to be a hub of technology and industry, with a vital and rich history in audio innovation. The Convention's Technical Tour program takes advantage of Berlin's audio heritage with a slate of off-site explorations divided into Studio, Developer/Manufacturer, Electronic Music/EDM and Culture/Venue Tracks.
A preliminary list of titles for AES Berlin Papers Sessions, Workshops, Tutorials, Technical Tours, and Student Development Events can be found at
www.aes.org/events/142/program/
.
Online
hotel accommodation reservations are available
.
For further information on the AES Berlin Convention visit
aeseurope.com
20-22
142nd AES Convention Berlin 2017
Berlin, Germany
Conference: Saturday, May 20 - Tuesday, May 23, 2017
Exhibits: Saturday, May 20 - Monday, May 22, 2017
Maritim Hotel Berlin, Berlin, Germany
www.aes.org/events/142/