Following Apple's tradition of trying to kill major show announcements by releasing new products just before or immediately after each event, Beats unveiled the new Beats Studio3 Wireless headphones, introducing a host of new powerful features and capabilities, now with advanced noise-canceling and nearly double the battery life. "Beats Studio3 delivers with a level of sophistication in both technology and audio fidelity beyond anything we've ever brought to market," the company says.
Introduced in 2008 as the brand's first product, the original Beats Studio (wired) disrupted the industry and made premium over-ear headphones a popular tech necessity for people around the world. Now with Beats Studio3 Wireless, the brand introduces its proprietary Pure Adaptive Noise Canceling (Pure ANC) technology. Beats Studio3 Wireless uses the same Apple W1 chip that was already introduced in all the brand's newest headphones and earphones, which means that users also get proximity pairing, seamless switching between Apple devices, industry-leading Class 1 Bluetooth connectivity, exceptional battery life and Fast Fuel charging.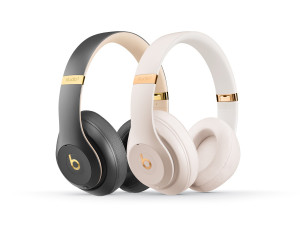 The Beats Studio headphones continue to be popular among artists, athletes and celebrities, while its design remains faithful to the original concept, even if slightly refined and now available in new color schemes in the Studio3 Wireless version. Also, Apple, Beats and the companies' connection to the music industry continues to generate the desired "halo effect" that makes its marketing extremely effective. But marketing alone wouldn't be enough in the extremely competitive environment of today's consumer electronics, and that's precisely where Beats and Apple have focused, combining a fashion statement with the most advanced technology.
"Since our brand's inception, we've strived to fix the degradation of sound heightened by the commodification of consumer electronics. Now with the right vision, team and resources, we see technology enabling the perfect sound experience in Studio3," says Beats president, Luke Wood.
Beats Studio3 Wireless essentially maintains the design of the previous Beats Studio Wireless, while featuring redesigned acoustic components and an upgraded manufacturing process for premium ergonomic comfort and optimal noise isolation. With a brand new internal transducer and processing, Beats Studio3 Wireless unlocks the full potential of its acoustic design, leveraging the integrated Apple W1 chip, which enables a multitude of industry-leading features.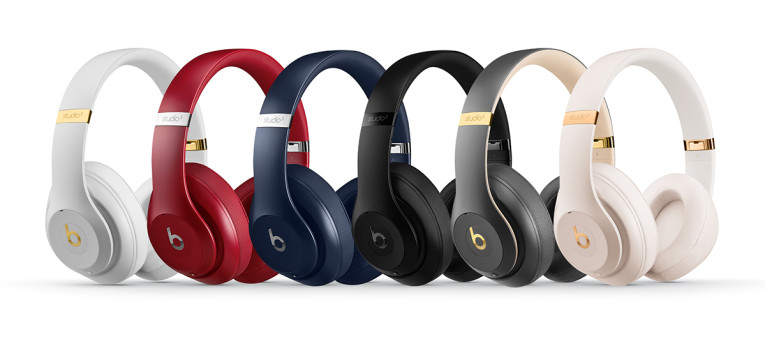 The new Beats Studio3 Wireless provides the easiest one-step Bluetooth connection to iPhone via proximity pairing, and allows iPhone users to switch between source devices logged into the same iCloud account, easily moving from a phone conversation to watching a movie on a MacBook or iPad. The efficiency of the Apple W1 chip also provides nearly double the battery life of Beats Studio3's predecessor, totaling 22 hours of wireless playback with Pure ANC on, while delivering exceptional sound quality. By turning Pure ANC off directly from the earcup, users can get up to an incredible 40 hours of nonstop playback in low power mode without sacrificing audio quality. Fast Fuel provides up to 3 hours of playback after just 10 minutes of charging via the included Micro-USB cable.
Class 1 Bluetooth 4.2 also provides optimal connectivity so users get fewer drop-outs and extended range from an iOS or Android device. Multi-function on-ear controls and a built-in microphone allow users to make calls, skip songs, control volume and activate Siri without ever having to take off the headphones.
Regarding the new Pure ANC feature, Beats says that it uses advanced algorithms to continuously monitor the user's listening environment, so that it can best block out ambient noise - not only on an airplane, but also in a noisy café or a busy office. Pure ANC also evaluates fit and adjusts for leakage caused by hair, glasses, different ear shapes and movement of the user's head. Additionally, Pure ANC simultaneously checks what users are hearing while noise canceling is applied against the original music content to adjust and ensure optimal audio fidelity. Automatic real-time audio calibration of active noise-canceling occurs up to 50,000 times a second, while still achieving a 22-hour battery life, which is only possible with the power and efficiency of the Apple W1 chip.
Beats Studio3 Wireless are available now for $349.95 (US) with a new range of colors, including Matte Black, White, Blue and Red as well as special edition colors Porcelain Rose and Shadow Gray.
apple.com
|
beatsbydre.com