Celestion announced the appointment of Darrell Vasquez as Business Development Executive. In his new role, Vasquez will work together with Celestion's sales and distribution partners in the U.S. and Canada to expand their offerings to new markets, as well as servicing their current clientele.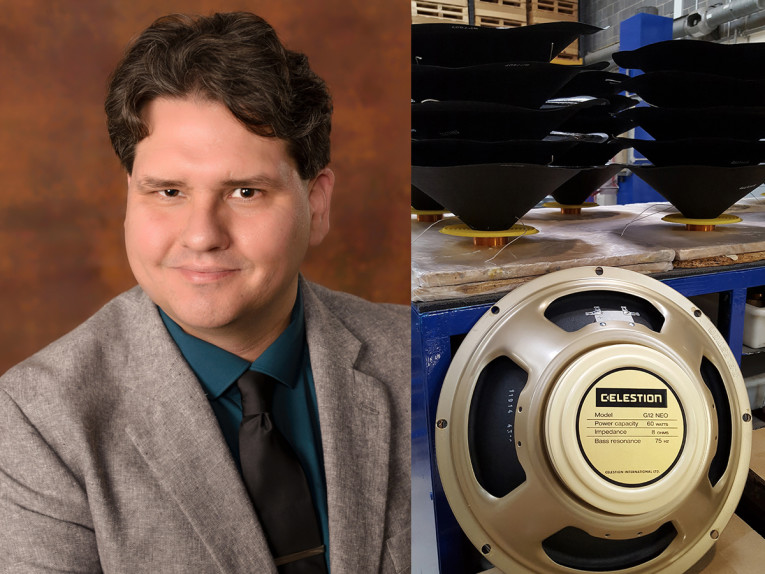 Vasquez joins Celestion with a great deal of sales and customer relations experience in the audio and MI industries. He most recently worked in Direct Sales and Consumer Relations at Fender Musical Instruments Corporation in Scottsdale, which included work with their specialty brands. Prior to that, he held several roles with Best Buy Corporation, including positions in home theater sales and installation, business account management and the musical instrument marketplace. He has also handled merchandising throughout the Nevada and Arizona territories for Bose Corporation. A graduate of the Conservatory of Recording Arts and Sciences, Vasquez's education and his vast experience working with MI and pro audio markets, will allow him to explore a wide range of new business opportunities for at Celestion.
"We are thrilled to have Darrell join Celestion. His reputation and experience in the pro audio and MI industries make him a great addition to our team and a perfect partner for our distributors and clients," says Andy Farrow, Director of Sales at Celestion.
"Celestion has a well-known reputation for being a legendary brand which manufactures very high quality products," adds Vasquez. "I am excited to join the experienced, focused and committed team of pros at Celestion."
www.celestion.com