CODA Audio USA, a wholly-owned subsidiary of CODA Audio GmbH, will be officially introduced at this year's InfoComm show in Orlando. Headquartered in California and headed up by Managing Director Luke Jenks, the German company has meanwhile announced the appointment of Michael Creason to the position of Technical Director for its newly created United States subsidiary. Creason is a highly skilled audio practitioner, with an extensive experience in the professional audio industry.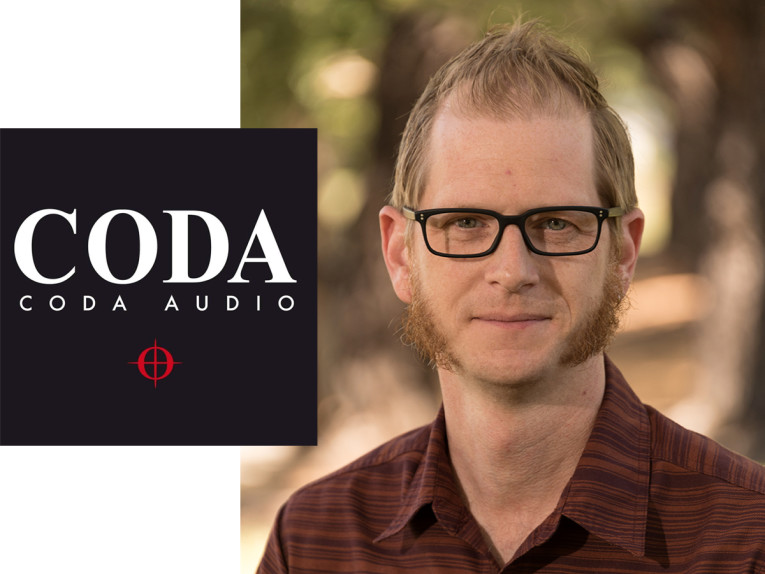 A Theatrical Design and Technology graduate, Michael Creason progressed through the ranks at Meyer Sound, having worked on a host of regional, off-Broadway and Broadway productions, winning awards and gaining a comprehensive technical understanding of all aspects of live audio. As a Design Services Manager and subsequently, Product Manager, Michael's work supervising a team of experienced designer/technicians and collaborating with product development teams, consultants, dealers and customers, has equipped him with a thorough understanding of audio system solutions and market needs.
During his time working at the very highest level of the audio manufacturing industry, Michael has simultaneously continued to be actively involved at the sharp end of live theatre production, something he considers vital in ensuring that he retains a strong link to the real world of audio application.
"If Audio was chess, Michael would be a grand master, no doubt. Add to that an unquenchable passion and enthusiasm for the field and it's easy to see why we at CODA Audio USA are so happy to have him on board. His technical skills and knowledge, as you would expect, are of the highest order but it's his empathy with what customers and end-users wish to achieve by the application of technology, that gives him such an edge. I've had the pleasure of working with Michael before and witnessed his ability to gain the full trust of his clients, then work with them to exceed their expectations. Make no mistake, this is a hugely significant moment in our mission to establish CODA Audio USA at the forefront of the US market," says Luke Jenks, Managing Director of CODA Audio USA.
"I consider this to be a fantastic opportunity. In terms of quality, CODA is already up there with the greatest - that was confirmed by my first experience of hearing a system - so the chance to play a part in the writing of history, in the creation of a legacy, really appeals. It's clear from the products themselves that every single aspect of the end-user experience is taken into account during development and that's something that resonates strongly with my approach to audio. On a practical level, from trucking it in, to setting it up and turning it on, the process should be smooth and have the least possible impact on every other aspect of the show. In sonic terms we strive towards consistently repeating that glorious moment when the system is fired up and what we hear is exactly what we expect. These are precisely the qualities that CODA Audio can deliver and I'm looking forward to applying my know-how and experience to help our customers take full advantage," adds Michael Creason.
CODA Audio had a very successful presence at Prolight+Sound 2017 in Frankfurt, where alongside the full range of CODA products, the company launched two completely new lines - APS (Arrayable Point Source) and LINUS T-RACK and M-RACK (DSP-Amplifier packages). The continuing and growing success of CODA's AiRAY was a recurring theme during the exhibition, reflecting a year during which it has made an unquestionably significant global impact.
CODA Audio USA, a wholly-owned subsidiary of CODA Audio GmbH, will be officially introduced at this year's InfoComm show in Orlando. Headquartered in California and headed up by Managing Director Luke Jenks. CODA Audio USA will be demonstrating some of its small to mid-sized solutions at the show. CODA Audio USA will be introducing new solutions for the professional sound reinforcement market and promote demonstrations of its complete range of products at InfoComm 2017 (booth #5891 and demo room W230D.)
www.codaaudio.com