Generics is a new company in the field of personal audio, pitching new high-tech earphones that are both affordable and personalized to each user's ears - literally. The Lebanese tech firm claims to solving the ill-fitting earphones problem with a combination of its clever scanning app, algorithms and 3D printing. Now launching its custom-made earphones with a Kickstarter campaign, Generics is backed by the UK government.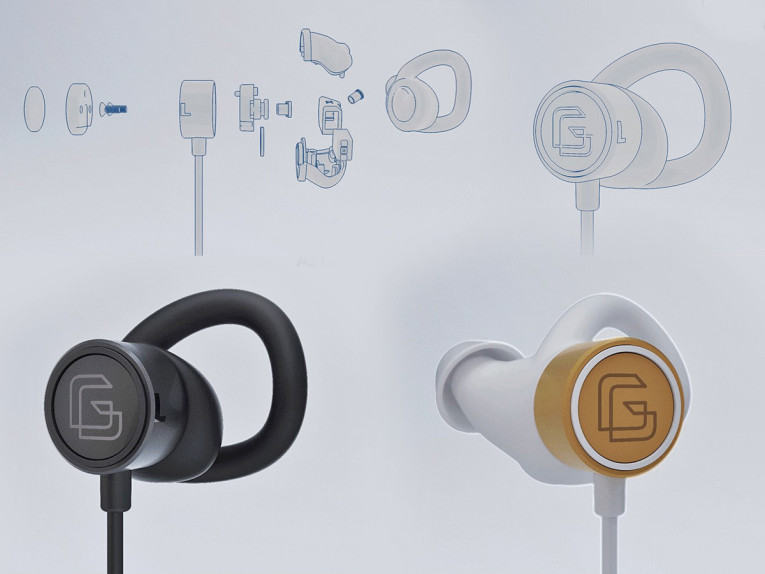 Generics is one of several promising start-ups that has been nurtured by the UK Lebanon Tech Hub (UKLTH), the joint initiative by Banque du Liban, Lebanon's Central Bank, and the UK Government through the British Embassy in Beirut. For the last two years, UKLTH has helped Lebanese entrepreneurs expand their footprint in global markets through London and the British ecosystem, where tech start-ups gain valuable mentoring and networking opportunities.
Generics has come up with premium, custom made earphones designed and developed to solve the problem of poor fitting, uncomfortable earphones, as well as tackling the high price that normally makes such a product prohibitively expensive for the generic consumer.
Its proprietary custom making process combines science and art. With a video of a customer's ears, taken using their smartphone camera and uploaded through the Generics app, the firm uses regeneration software algorithms, 3D printers and advanced materials manipulated by highly skilled artisans to produce 'Earfits.'
These are made from medical grade soft silicone, repurposed for use in earphones and are coupled with tiny Sonion (
www.sonion.com
) speakers built in to each earpiece. The company also offers customized engravings of a customer's initials on one earpiece; they are also being made available in a choice of colors for earphones and Earfits. The company says that it doesn't need funding to start the production and is ready to start shipping its custom-made earphones. The 30-day Kickstarter campaign aims to raise £20,000 to start widespread marketing; with the first 500 backers given vouchers to gift the earphones at Christmas for £55.
Generics' Managing Director Bassel Idriss said: "Generics design, coupled with Denmark's Sonion speakers outperformed market leaders in lab sound testing. If you appreciate hearing prominent instruments in the mix, want clarity and definition in the vocals, sparkle and air in your overall sound, then Generics are for you.
"Just like fingerprints, we each have uniquely-shaped ears, so around half of all earphone users find off-the-shelf branded earphones either uncomfortable or never stay in place; then they'll either live with that discomfort or just use headphones which cover the whole ear. Normally, personalized tailor-made earphones via the traditional method involve getting an appointment with an audiologist, getting ear impressions taken, paying a lot of money – starting at US$500 – and waiting up to two weeks to receive a pair of great fitting earphones.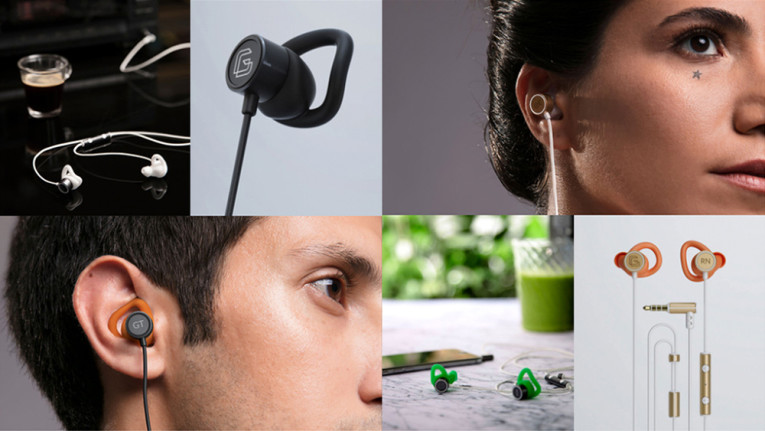 "Using our app and proprietary image processing algorithms, we can short-circuit that whole process and get your custom earphones shipped to you within five days of an order and at around 25% of the current custom earphone market entry price."
Learn more and
support the Generics Kickstarter campaign here
.
www.thisisgenerics.com