Henry Audio has been around in Europe for some time and won many accolades from noted consumer audio magazines for the quality of its product. The Henry Audio USB DAC 128 mk II is an AKM-based Digital Analog Converter (DAC) designed specifically for computer based music enjoyment. For only $249 US, this might seem quite a claim, but according to the reviews, the Henry Audio DAC does makes a difference, helping users to enjoy a better music experience.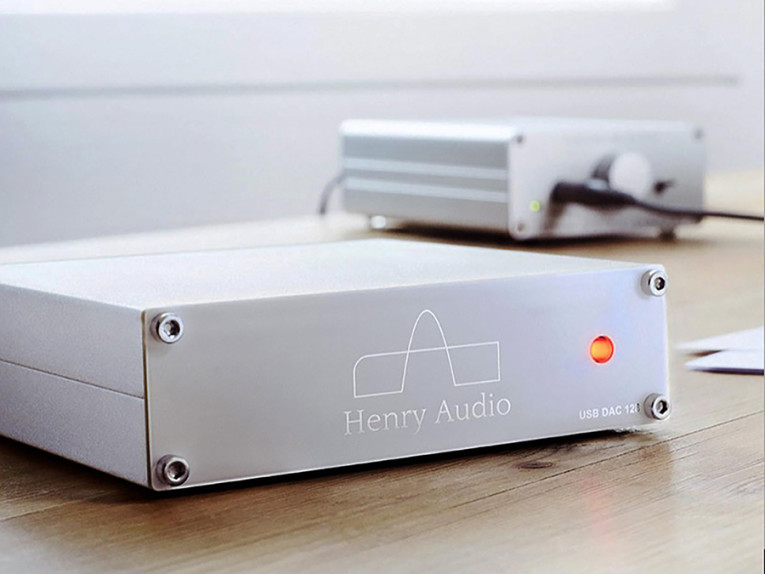 There are many variables in enjoying music: the source, the way it is 'ripped', the storage medium, delivery through cable, Bluetooth or Wi-Fi and of course the speakers. Any computer has a basic DAC built-in but this is limited in features in most (cheaper) models. The Henry Audio USB DAC 128 mk II makes sure the last and most critical stage - converting the digital signal to analog - is done in an accurate and neutral way.
By using better components than those currently found inside computers, external DAC devices can better convert the digital signal and bypass the analog audio stage in the computer when taking sound directly to speakers. According to the company, the Henry Audio DAC uses a unique circuit design that allows for a smaller size, USB power and improved performance across the full frequency spectrum. So what makes the Henry Audio system so special?
The USB DAC 128 mk II is based around the AKM4430 'all-in-one' chip, precision oscillators from Golledge with an Atmel AVR32 programmable microcontroller chip and ADP151 low drop out voltage regulators running at 3.3V, meaning the 5V USB limit is well preserved. The circuitry is designed by electrical engineers with a passion for sound reproduction. For Windows computers, Henry Audio also supports USB Audio Class 1 and 2, using an ASIO driver for high-resolution audio playback.

Henry Audio is a company based in Norway with a background in electronics-engineering. Borge Strand-Bergesen, CEO of Henry Audio, blended his engineering skills with his passion for music. The result was the DAC. "I called this company Henry Audio after my grandfather Henry. He instilled in me the need to be precise, design with skill and not introduce unnecessary elements. That's exactly what's in my DAC," says Borge. "Whatever the format and source of music on your computer, it's the simplest and easiest way to enjoy better quality music." More products are being developed and will be announced as they are ready for market.
The Henry Audio DAC is now available in North America through CalReps LLC. CalReps manages distribution channels including retail and E-Commerce, with warehouses located in San Francisco, CA. Resellers are welcome to contact CalReps -
calreps.us
www.henryaudio.com