Intel has announced the Intel Speech Enabling Developer Kit, designed for manufacturers and developers to quickly bring new Alexa-enabled products to market. This kit is the first audio front end solution that combines far-field voice processing and "Alexa" wake word detection on a single chip. It is based on a new digital signal processor (DSP) architecture from Intel that enables high-quality voice capture in acoustically challenging environments.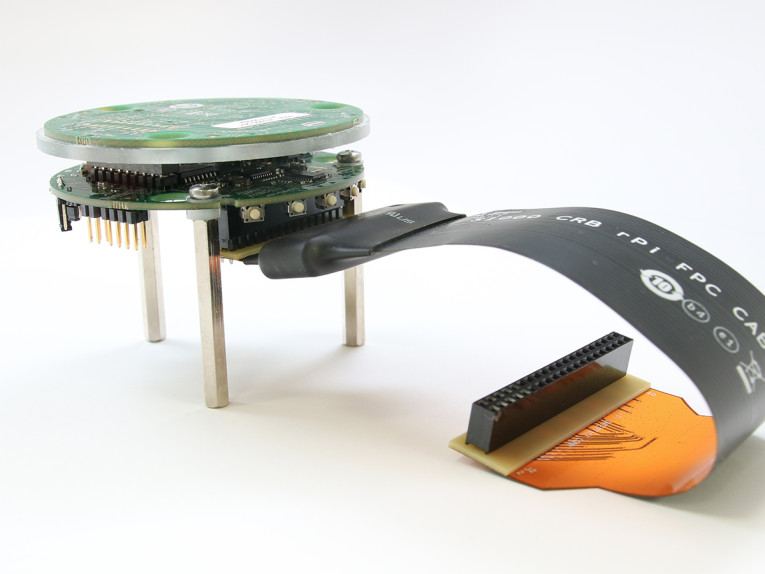 The new Intel Speech Enabling Dev Kit can be used to integrate Alexa into a variety of smart home products such as wireless speakers, smart alarms, access points, and more. Intel's dual DSP with inference engine is the primary technology in the kit. The chip interfaces with a reference 8-microphone circular array for 360-degree voice capture and combines far-field signal processing algorithms with a custom on-chip wake word engine tuned for "Alexa." This optimized architecture greatly simplifies the process of adding far-field voice recognition to connected products.
The Intel development kit includes the hardware, software, and documentation to prototype products with the Alexa Voice Service, and features high-performance algorithms for acoustic echo cancellation and noise reduction, enabling speech capture in noisy environments, even with loud music playback. The solution is compatible with Raspberry Pi 3 running AVS client software for easy prototyping
Natural language means machines need to clearly recognize and respond to user commands from a reasonable conversation distance. People speak and hear in 360 degrees, not just in a direct line of sight. Devices need array microphones and complex noise mitigation technology. A quality voice interaction means devices identify the speaker's location, mitigate and suppress ambient noise, and understand spoken commands on the mics, even while playing music (talking and listening at the same time), as well as waking up when it hears the wake word (e.g. "Alexa"). Keyword Spotting (KWS) detects the utterance of wake words – "Alexa" – and notifies the host system.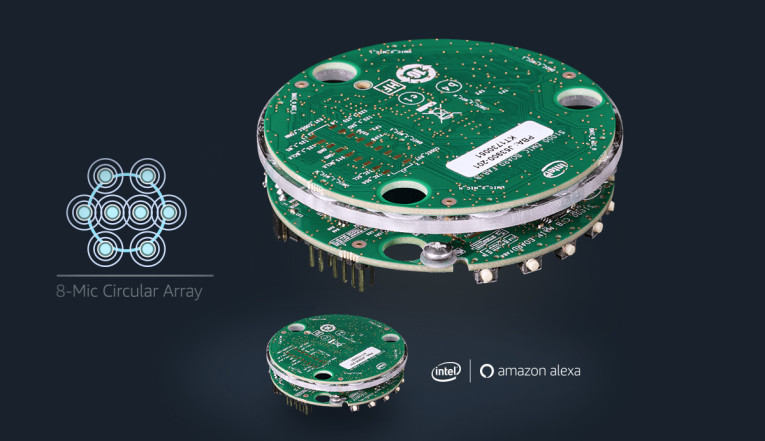 Developers who wish to get a jumpstart on assessing and prototyping with the Intel Speech Enabling Dev Kit can register for a hands-on technical workshop at Amazon's AWS re:Invent conference in Las Vegas. Conference attendees can sign-up for one of two workshops sessions to be offered on Thursday, Nov. 30. This workshop will be conducted by engineers from the Amazon Alexa Voice Service and Intel Smart Home teams. Visit
the re:Invent website
for more information. Additional workshops will be offered at upcoming industry events including the Embedded Systems Conference in San Jose and the Consumer Electronics Show (CES) in Las Vegas.
The Intel Speech Enabling Dev Kit is available now for pre-order directly from Intel and will start shipping to developers in November 2017.
intel.com