During the annual Computex 2017 event, Intel unveiled its new Intel Core X-series processor family with 4 to 18 cores, which now includes the new Intel Core i9 Extreme Edition processor, the first consumer desktop CPU with 18 cores and 36 threads. On what is possibly the most interesting front for computing, outside of pure processing power, Intel announced plans to integrate Thunderbolt 3 into all future Intel CPUs and to release the Thunderbolt protocol specification to the industry.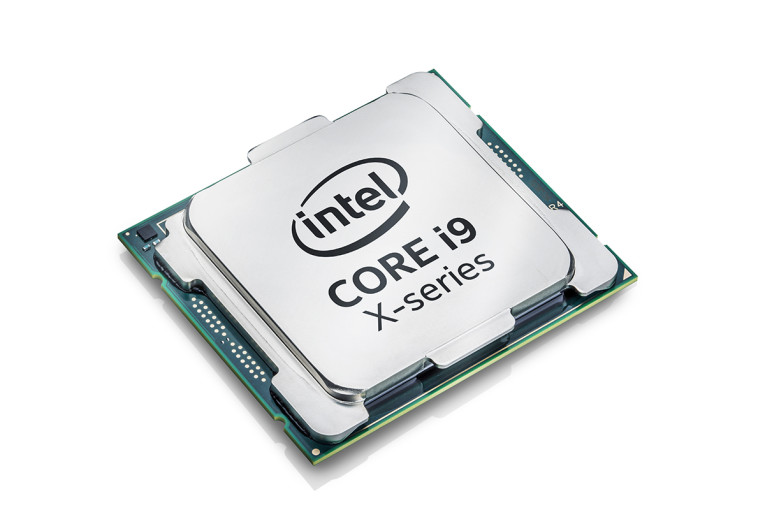 IT events and corporate announcements are increasingly affected by a swirl of mumbo-jumbo statements that don't actually mean much. During Computex Taipei 2017 - the largest and most important annual IT trade show in Asia - Intel declared that "the future starts with data" and that "Intel is at the forefront of this data-driven revolution, evolving from a PC company to a data company to build a more immersive, personal, smart and connected world." And yet, without more powerful Intel processors, nothing like that will happen. Fortunately, there are good news.
With Intel focusing its attention on competing with ARM and now saying that they want to focus on something else than PC's, the world of computing has been stalling and no significant gains on processor performance have been announced. The result was disastrous for Windows PC makers, which among other things also failed to evolve to newer standards on connectivity, like Thunderbolt 3 and USB-C. Apple was also affected, with almost three years without a single upgrade on its popular Mac Mini, iMac desktop and Mac Pro computers. The news from Intel that a new generation of processors is finally coming will bring some hope to the industry, including to many audio professionals that use computers and workstations, and need all the memory, storage and power they can get.
Of course, we understand that, one day, computers in our pockets or even wearables will become as powerful as the desktop computers of today and that we will simply connect to displays and other peripherals wirelessly, depending of what we want to do at any moment, while all our data will be mainly on the cloud. But for that to happen, we will need better computers today! At Computex 2017, Intel stated that with "an anticipated 80 billion devices connected to the internet by 2025, the new data generators will expand far beyond today's PCs and phones, as drones, autonomous cars and new connected "things" become mainstream." And that's why they say they are focused on leveraging "the speed of data – from the cloud, through the network, to the device – creating amazing experiences." OK, but enough of that, let's "cut to the chase."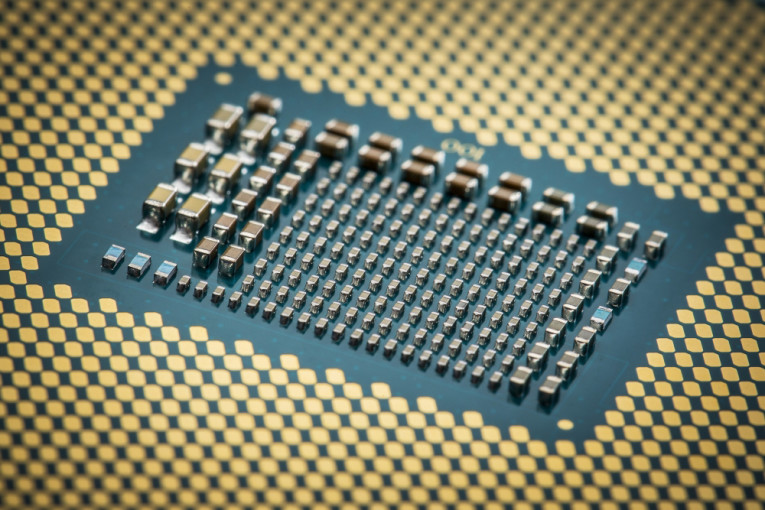 Intel introduced the new Intel Core X-series processor family, which they say is the most scalable, accessible and powerful desktop platform they have ever created. Good! The new Intel Core X-series processor family spans from 4 to 18 cores with price points to match, including Intel's first teraflop desktop CPUs. The family also introduces the new Intel Core i9 processors, representing the highest performance for extreme performance and extreme mega-tasking. Good! The new Intel Core i9 Extreme Edition processor is the first consumer desktop CPU with 18 cores and 36 threads. An industry-first, its performance capabilities will finally enable data-intensive tasks like VR content creation and heavy data visualization.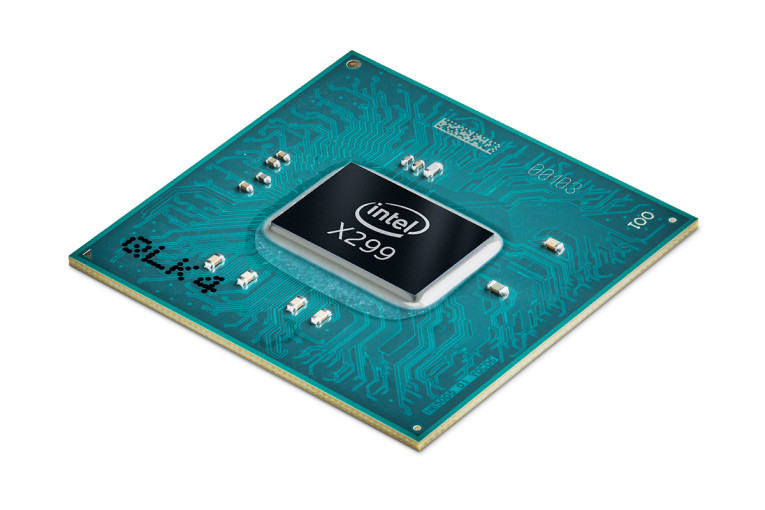 More than just offering extra cores, the new family of processors introduces the new Intel x299 chipset, which adds even more I/O and overclocking capabilities. And, Intel announced updates to Intel Turbo Boost Max Technology 3.0, which will now identify the two top performing cores and direct critical workloads to those cores for a big jump in single- or multithreaded performance, ideal for audio production and parallel rendering.
Intel also shared its commitment to deliver 8th generational Intel Core processor-based devices by the holiday season, boasting more than 30 percent improvement in performance versus the 7th Gen Intel Core processor - which is what is shipping on 2017 most powerful machines - and that Apple is yet to adopt. Of course Intel will also introduce new energy-efficient processors to power laptops and something-books, combining industry-leading performance with longer battery life and improved connectivity in thin and light PCs.
Another announcement was the Intel Compute Card, a modular computing platform with all the elements of a full computer in a size just larger than a credit card. According to Intel, the Compute Card will start shipping in August 2017 and will allow devices outside of PCs to be connected, integrating compute into everything from smart screens to interactive appliances to VR headsets. Intel Partners who have products showing at Computex include Contec, ECS, Foxconn, LG Display, MoBits Electronics, NexDock, Sharp, Seneca, SMART Technologies, Suzhou Lehui Display and TabletKiosk. Other partners currently working on solutions include Dell, HP and Lenovo.
The Intel Compute Card will initially be available in four versions, with 7th Gen Intel Core i5 vPro or i3 processors, as well as Pentium N4200 and Celeron N3450 processors. All will feature 4GB DDR3 memory, 128GB of SSD or 64GB of eMMC storage, and all support Wi-Fi.11ac and Bluetooth 4.2. In addition, HTC announced a Compute Card-based VR device also using Intel WiGig technology.
Thunderbolt 3 Everywhere
On what is possibly the most interesting front for computing, outside of pure processing power, Intel announced plans to integrate Thunderbolt 3 into all future Intel CPUs and to release the Thunderbolt protocol specification to the industry.
Intel has a long history of leading the industry in I/O innovation. In the late 1990s, Intel developed USB, which made it easier and faster to connect external devices to computers, consolidating a multitude of existing connectors. Intel continued this effort with Thunderbolt 3, one of the most significant cable I/O updates since the advent of USB.
Intel's vision for Thunderbolt was not just to make a faster computer port, but a simpler and more versatile port available to everyone, allowing for single-cable docks with 4K video support, unlimited and faster-than-ever storage, and external graphics accelerator engines. A world where one USB-C connector does it all – today, and for many years to come.
With this vision in mind, Intel now announced that it plans to drive large-scale mainstream adoption of Thunderbolt by integrating Thunderbolt 3 into future Intel CPUs and by releasing the Thunderbolt protocol specification to the industry next year, under a nonexclusive, royalty-free license. Releasing the Thunderbolt protocol specification in this manner is expected to greatly increase Thunderbolt adoption by encouraging third-party chip makers to build Thunderbolt-compatible chips.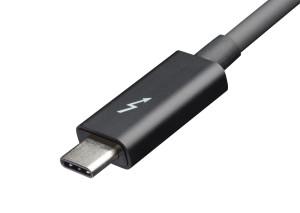 With Thunderbolt 3 integrated into the CPU, computer makers can build thinner and lighter systems with only Thunderbolt 3 ports - as Apple is already doing. For the first time, all the ports on a computer can be the same – any port can charge the system and connect to Thunderbolt devices, every display and billions of USB devices. Designs based on Intel's integrated Thunderbolt 3 solution require less board space and reduce power by removing the discrete component needed for existing systems with Thunderbolt 3.
"Apple and Intel have collaborated on Thunderbolt from the beginning, and as the industry leader in its adoption, we applaud Intel's efforts to integrate Thunderbolt technology into its CPUs and open it up to the rest of the industry," explains Dan Riccio, Apple's senior vice president of Hardware Engineering.
Microsoft has also enhanced Thunderbolt 3 device plug-and-play support in the now available Windows 10 Creators Update. Intel and Microsoft plan to continue to work together to enhance the experience in future versions of the Windows operating system.
In addition to support from Apple and Microsoft, Thunderbolt 3 has already gained significant adoption with more than 120 PC designs on systems with 7th Generation Intel Core processors, the latest MacBook Pros and dozens of peripherals – expected to ramp to nearly 150 by the end of 2017.
www.intel.com