Avermetrics, an innovator in electronic production test systems, announced the hiring of Jonathan Novick as Vice President of Sales & Marketing. Novick is now responsible for product launches and the worldwide sales and distribution of Avermetrics products. The appointment comes at a strategic moment when the company is preparing to expand its test and measurement portfolio with new solutions, soon to be unveiled.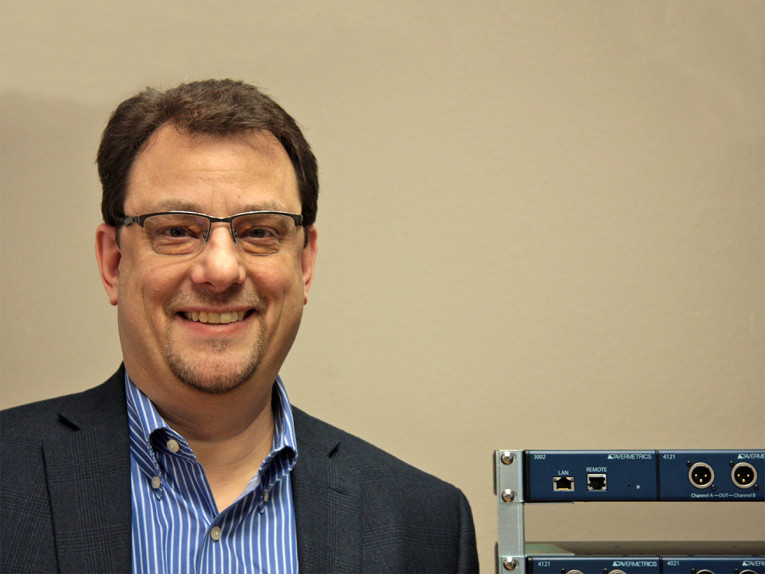 Novick, based in the Los Angeles area, is an electrical engineer and former vice president and governor of the Audio Engineering Society (AES). Over the last 25 years, he has held a variety of sales, marketing and management roles within the test and measurement industry at such well-known brands such as Audio Precision and Hewlett-Packard/Agilent Technologies (now Keysight Technologies). He is a frequent lecturer on topics related to audio testing and sits on several standards committees within the Consumer Technology Association. When not traveling, he likes to volunteer live sound and DJ services for charities in his home town of Camarillo, CA.
"Avermetrics' has a unique approach to production test systems that has impressed me since the inception of the company. It is no easy task to create effective solutions that maintain their simplicity," says Jonathan. "They have found a very straight forward way to scale their solutions to fit any size test problem with no hit in speed. I look forward to spreading the gospel of the Avermetrics solutions."
"Jonathan has been one the most visible faces in audio test over the last decade," says Paul Messick, Avermetrics President. "He knows the audio industry intimately and his past customers are some of his biggest fans. I am excited to have him on our team."
Please join us in welcoming Jonathan to the Avermetrics team! You can reach him
by email here
.
Founded in 2011 and based in Los Angeles, California, Avermetrics develops highly modular and scalable test solutions for electronics production lines. Avermetrics' modular systems perform high-accuracy and high-resolution measurements of electrical parameters, and can be used for board-level, subassembly, quality assurance, and final test. Avermetrics founder, Paul Messick, has had a long engineering career designing scientific measurement systems, defense electronics, consumer products, and professional audio equipment.
www.avermetrics.com