Lavoce Italiana has launched a new elegant website for their professional audio transducers, together with producing its very first comprehensive product catalogue. Those initiatives follow Lavoce's continuous expansion worldwide and growing business in direct result of a continuous presence in all major audio industry trade shows. Lavoce also expanded its own team with the appointment of Kevin Shove and Alex Kroworz to support sales growth.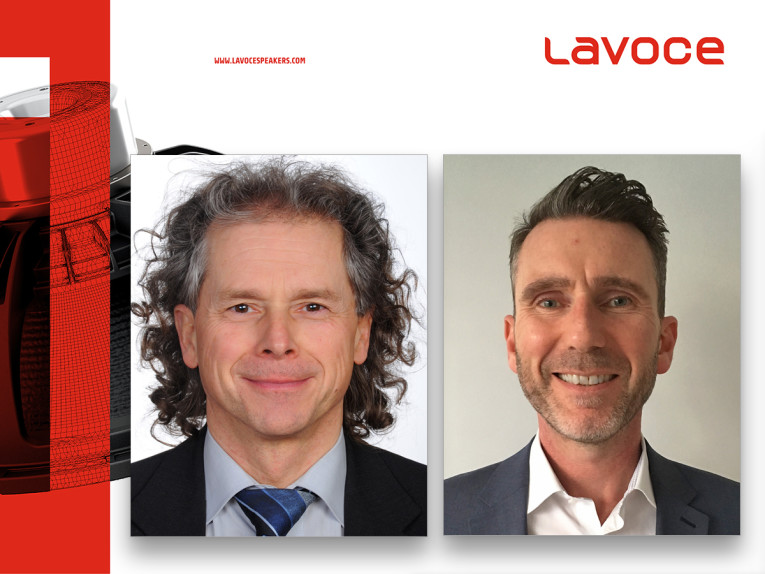 At Prolight+Sound 2017, in Frankfurt, Lavoce Italiana is oficially introducing two new sales team members, Kevin Shove and Alex Kroworz, who will further support existing customers and the development of new markets for professional audio and MI components. Visitors to the Lavoce booths at recent trade shows will recognize their faces not only from the industry but the fact that they have been attending some of those shows already with the Italian brand. Alex Kroworz joined the company in 2016, while Kevin Shove was recently appointed but already attended NAMM 2017.
Kevin Shove has a blue-chip sales and marketing history and more than 12 years' experience developing sales of professional audio components into OEM and distribution sales channels, and will be responsible for developing Lavoce's OEM and distribution business in the UK, North and South America, and Asia Pacific regions.
Alex Kroworz has an engineering degree in electronics and more than 30 years' sales experience in the consumer and professional audio electronics industry, the last 7 years specifically OEM/ODM, and will be responsible for OEM and distribution sales in Europe, Middle East and Africa.
Kevin Shove added, "Alex and I are truly honoured to join the Lavoce team at such an exciting and dynamic time in their journey. Our parent company has a wonderful heritage of excellence and technology, which is very much continued through the whole Lavoce project and product line, and combine this with our state-of-art manufacturing facility in China, the proposition to our target customers is very strong indeed."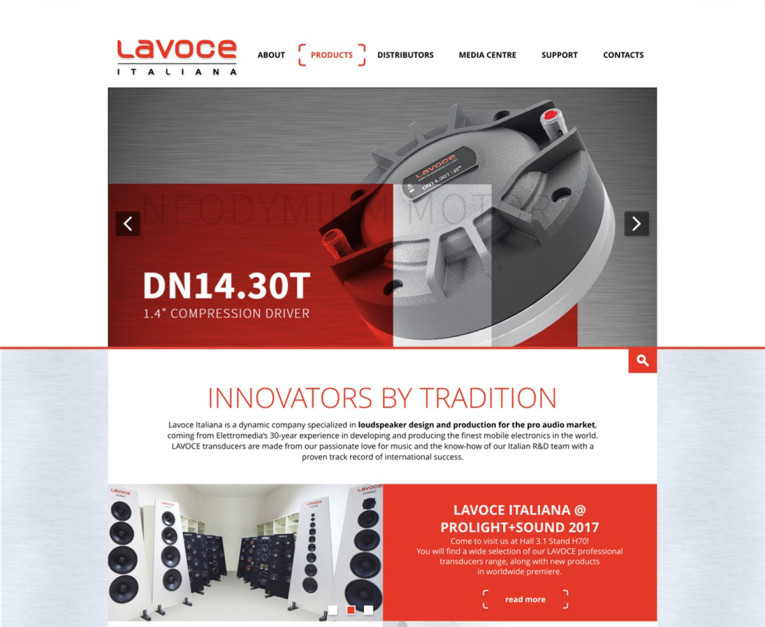 New website and catalogue
With the continuous expansion of Lavoce's presence in the markets worldwide, the company decided to invest also in a new website and complete product catalogue. The new Lavoce website combines stylish design with simple navigation to enhance the user experience and allow visitors to find information quickly. There are detailed sections about the company philosophy, its R&D and manufacturing standards, and finding a distributor by country, whilst the new product section now incorporates a logical feature selection option to easily search for relevant products, and dynamic one page product specification PDF's for easier comparison.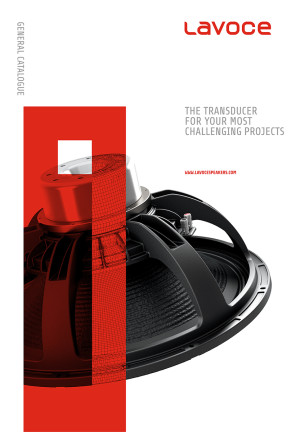 The new Lavoce product catalogue includes nearly one hundred different products covering Neodymium and Ferrite LF midrange, woofers and subwoofers, Compression Drivers, Soft Dome Tweeters, Small Size Fullranges, Coaxials, and Bass Guitar and Guitar Speakers. Copy can be requested directly from Lavoce or through the website.
With a heritage of over 30 years, Lavoce Italiana designs and manufactures industry leading HF and LF transducers for global professional audio and MI manufacturers and distributors. Its R&D center is based in Rome and all products are manufactured at their wholly owned state of art Lavoce factory in Jiashan, China.
www.lavocespeakers.com