Linkplay Technology, a WiFi audio solution provider from Palo Alto, CA, announced the broad availability of a WiFi audio solution that integrates with the Alexa Voice Service (AVS). The integration makes it easier and faster for speaker manufacturers to bring devices with Alexa to their customers.
Jam Audio
already used the WiFi audio solution for its speaker with Alexa, Jam Voice, with push to talk technology. The speaker is available as of October 30, 2016.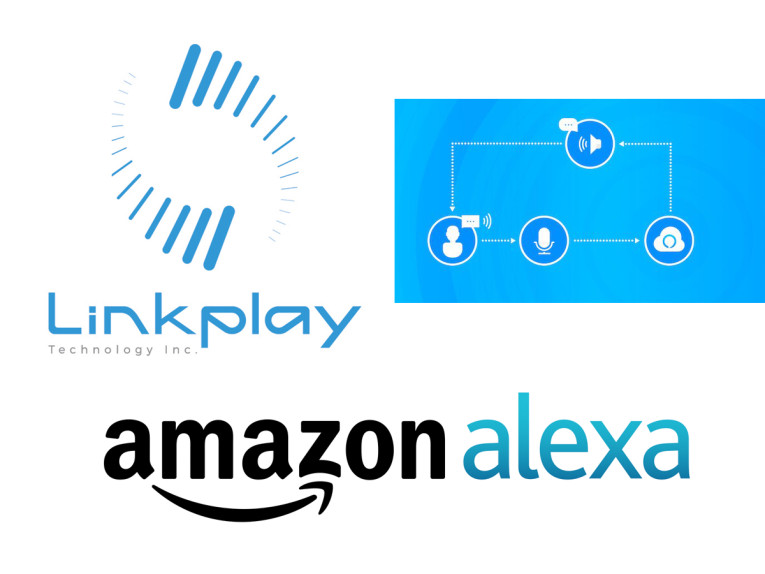 Alexa Voice Service (AVS)
is Amazon's intelligent voice recognition and natural language understanding service that allows developers to voice-enable any connected device that has a microphone and speaker. Powered by Linkplay is a turn-key Wi-Fi audio solution with global streaming music content integration, app and cloud development for speaker brands and ODMs. Linkplay gives speaker manufacturers a cost-effective, WiFi audio platform that now includes AVS integration.
The hardware and software speaker solution offered by Linkplay provides access to millions of songs and Internet radios from Amazon Music, iHeartRadio, Spotify, TIDAL, Napster and other streaming services, making it seamless for companies to bring music to their devices. The solution also helps shorten product time to market with the concept to availability achieved within as little as three to six months.
Listeners will be able to use devices with Alexa to play and control music on one or more Powered by Linkplay speakers in the home, regardless of the brand. By January of 2017, at CES 2017, the company plans to demonstrate far-field, hands-free speakers, implemented with this platform.
"We are very excited about the integration of the Alexa Voice Service with our smart audio solution that makes it easy for our customers to add music and voice-control to their speakers," says Jade Wu, Chief Business Officer, Linkplay. "We look forward to helping additional speaker manufacturers launch advanced hands-free solutions and anticipate these being available in the coming months."
"The work Linkplay has done to integrate the Alexa Voice Service with their WiFi audio module is enabling device manufacturers to add Alexa to their products more quickly and easily," explains Priya Abani, Director of Amazon Alexa. "We're excited to work with Linkplay as they bring a variety of voice-enabled Alexa experiences to their customers."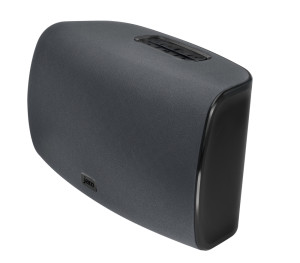 Linkplay specializes in interruption-free music streaming from any iOS or Android device to speakers over a Wi-Fi network. This eliminates the need to connect a phone to the speakers, meaning one can stream music without interference from calls or texts. Now, many of these innovative features can be controlled easily through voice commands. Linkplay makes it possible for speakers to be wireless and hands-free with today's leading voice recognition system. Consumers simply ask Alexa to play their favorite music or turn on the lights in the living room. In addition, the Wi-Fi connectivity can link to multiple Wi-Fi speakers providing; news, traffic and weather reports; smart home device control; alarms and timers; or even ordering food.
Linkplay's development platform features customized hardware, firmware, mobile app and cloud server for OTA, Alexa streaming service integrated (wake-up mode) with Amazon Music, Audible, TuneIn and iHeartRadio, Spotify, TIDAL, Napstera and others; as well as support for AirPlay, DLNA, Spotify Connect, QPlay. The solution also support multi-room applications, allowing up to 12 speakers in Party Mode, to playback different songs to multiple speakers simultaneously (Standalone mode), and multichannel wireless stereo pairing with left and right channels on two or more Wi-Fi speakers simultaneously.
Linkplay also supports audio streaming from cloud, NAS, local music (from phone or tablet), USB, disk/TF card or third party app, AUX-in, SD/USB, and Bluetooth re-transmission to multi-room via Wi-Fi.
Linkplay Technology, headquartered in Silicon Valley, CA, was founded by a global team of hardware and software engineers, business executives, and wireless audio experts. Linkplay's patent-pending technology is a turn-key Wi-Fi audio platform with global streaming music content integration, app and cloud development for speaker brands and ODMs. Technology partners include original design manufacturers (ODMs), component suppliers and key technology investors.
www.linkplay.com