Luma confirmed that its home WiFi system is now available for purchase and will begin shipping to pre-order customers. Luma's routers create a mesh network that surrounds the home with fast and secure Internet to eliminate dead zones and buffering. Additionally, Luma safeguards connected devices from malware and hackers. Its mobile app puts simple control in the user's hand to easily monitor the network, add guests, pause the internet and much more.
Luma is an intelligent Surround WiFi system with an easy setup that provides fast and reliable Internet, parental controls and security protection. Each Luma modular router features the latest IEEE 802.11 a/b/g/n/ac WiFi standards, with simultaneous dual-band 2.4GHz and 5GHz, supporting NAT, DHCP, Universal Plug and Play (UPnP), encryption, and WPA/WPA2 Enterprise WiFi Protected Access. The devices also feature Bluetooth 4.0 and have two Gigabit Ethernet ports for WAN and LAN connections, plus a USB 2 port for connecting and charging devices. Each device ships with a power adapter and Ethernet cable.
Based in Atlanta and San Francisco, Luma was co-founded by Paul Judge and Mike Van Bruinisse, and is privately funded by Accel Partners, Amazon, Felicis Ventures and others. Luma is now available on BestBuy.com, and will roll out to Best Buy stores starting in July 2016. Luma also continues to expand its relationship with Amazon.
"It's exciting to see Luma's vision to bring better and faster WiFi to customers come to life with the availability of its first home system," says Steve Rabuchin, vice president, Amazon Alexa. "We saw great promise in Luma to push forward IoT and voice technologies when we invested in the company through the Alexa Fund. The addition of an Alexa skill will bring increased functionality and make it seamless for customers to better control their home internet through their voice."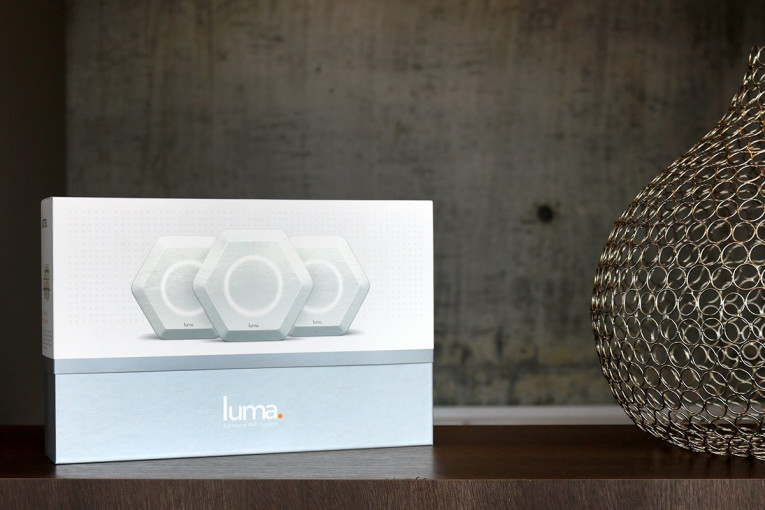 The number of connected devices and the volume of rich media streamed at home has skyrocketed, and because of this, a single home router isn't capable of providing fast, reliable coverage. Before Luma, a simple way to see and control activity on the home network didn't exist, nor did a way to protect the network and its connected devices from malware and hackers without needing to install additional security software.
"With traditional home WiFi routers, people pay for high-speed broadband but are still stuck with dead zones and unreliability, with no security protection for the growing number of devices connected to the home network," says Mike Van Bruinisse, Luma co-founder and CEO. "At Luma we aim to fix all that and more with a beautifully-designed surround WiFi system that is the first to combine speed with the security and control that brings peace of mind."
After guiding the user through an easy setup, Luma sets up a mesh network customized to the location floor plan to ensure a smooth connection and lets the user manage its network with an easy-to-use app and enterprise-grade malware protection. Luma is also smart enough to automatically prioritize the network for connected devices based on need. It also combats wireless interference with its mesh network for the fastest experience possible.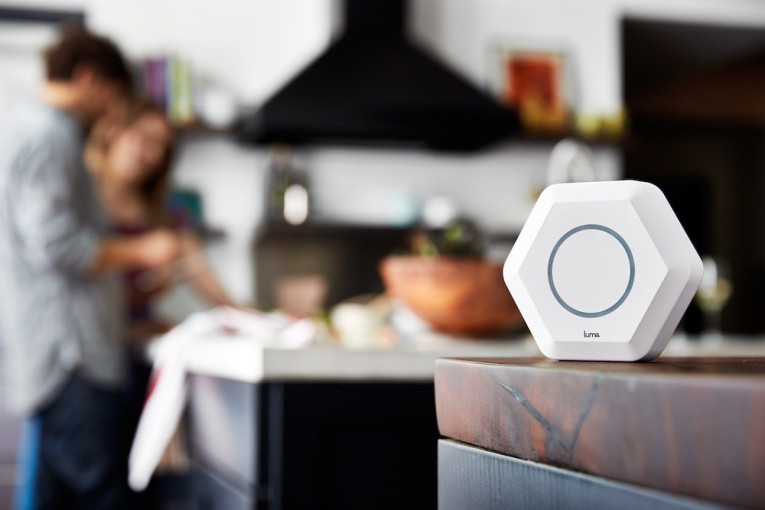 The solution continuously monitors the network to block hacks and malware by scanning the health of connected devices for infections and vulnerabilities. Furthermore, it quarantines any infected devices so that it can't affect any other devices on the network and works to fix the device with an over the air update when available. Luma also pushes alerts to the consumer, through the Luma app, when unknown devices are found on the network.
The user is able to instantly view and manage its network from the Luma app, allowing to invite WiFi guests, monitor content and Internet usage using Luma's rating system (G, PG, PG-13, R, and NR), approve Internet sites when access is requested from a user on an ad-hoc basis (if a child needs to watch a YouTube video for homework as an example), and even pause the Internet at the touch of a button.
The Luma home WiFi system is available for purchase in a 3-pack (recommended for the average home) for $399 in United States and Canada. Single Luma units can be purchased for $149 each. The free Luma app is now available for download through the iOS App Store and Google Play.
getluma.com