3D Sound Labs, the 3D/VR Audio specialist, announced a collaboration with Microsoft to work on research about spatial audio systems and develop new uses for 3D Audio. After benchmarking the offerings available today on the market, Microsoft selected 3D Sound Labs based on the performance of its 3D audio head tracking module. 3D Sound Labs' solution brings accuracy, a high sampling rate and very low latency, which are important characteristics of a high-quality 3D Audio rendering.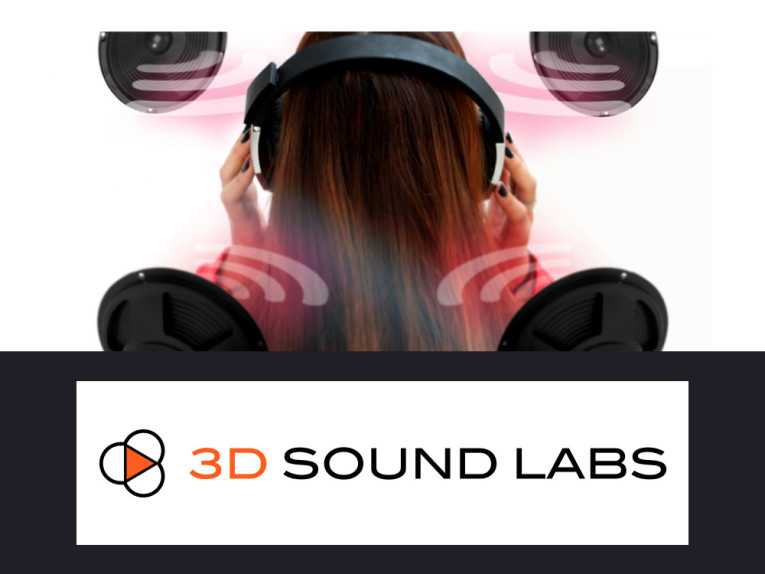 3D Sound Labs is a French VR Audio technology company founded in January 2014 by entrepreneur Dimitri Singer, consumer electronics specialist Xavier Bonjour (Technicolor, LG, Philips) and Centrale-Supelec research engineer Renaud Séguier. 3D Sound Labs develops 3D/VR Audio software technologies as well as hardware (3D Audio headphones and motion tracking modules) to enable immersive and realistic experience of spatial sound over headphones thanks to its HRTF-based Ambisonics binaural engine. The company created the world's first Smart 3D Audio Headphones and also provides a SDK and a freemium technology licensing program for third parties. The combination of 3D Sound Labs' head tracking technology and Microsoft's 3D Audio and integrated system design expertise makes it possible to create more powerful and immersive user experiences.
"We're extremely excited that the performances of our 3D Audio head-tracking technology have been recognized by Microsoft," says Dimitri Singer, CEO at 3D Sound Labs. "We look forward to teaming up with Microsoft Research engineers and developing leading-edge 3D Audio based applications."
Jay Beavers, engineering manager, Microsoft AI and Research, Microsoft Corp. says, "We evaluated different 3D audio head-tracking technologies on the market, and found the 3D Sound Labs head-tracking module to be one of the best performing. We are pleased to work with 3D Sound Labs as their head tracking technology is well-fitted for our needs."
www.3dsoundlabs.com