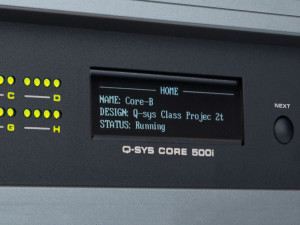 QSC, a member company of the Media Networking Alliance (MNA), has announced that it will incorporate support for AES67 in its Q-SYS Platform with the forthcoming Q-SYS Designer v5.3 software release. Introduction of support for the networked audio interoperability standard will allow audio distribution between Q-SYS and other systems supporting AES67 without additional hardware.
QSC intended to introduce AES67 support earlier, since the Californian company had already announced in February 2016 that AES67 support was to be part of the Designer v4.0 software release for the Q-Sys Network Audio platform. Since that announcement at ISE 2016, QSC has further stated that all its future Q-Sys software releases would also be fully compliant with AES67 interoperability mode.
QSC now confirms that the planned implementation of the AoIP interoperability standard will enable high performance audio streaming between Q-SYS and third-party products supporting different native networked audio technologies, such as Dante, RAVENNA and Livewire, without requiring any additional hardware or license costs.
In a statement, Martin Barbour, QSC Product Manager for Installed Systems says, "The support of AES67 is yet another example of the malleable and evolutionary nature of the Q-SYS Platform, and further supports its market position as the only software-based audio/video/control platform on the market today. We are committed to making this platform the I/O agnostic, interoperable standard in the industry, which is why support of AES67 is so vital to the industry."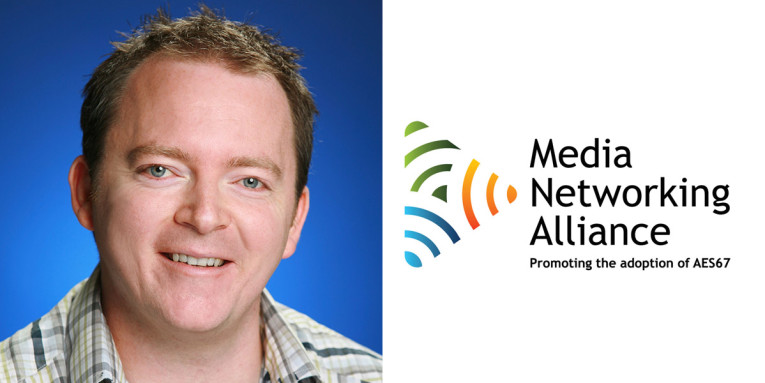 AES67 offers a bridging compliance mode, available to all IP-Networked audio solutions, operating over standard Layer 3 Ethernet networks. As such, it enables the common interchange of digital media between different AoIP networking platforms. Running on modern commodity IT network infrastructure and switches, AES67 is fully routable and scalable, and can operate in parallel with existing network services.
Martin Barbour was appointed as co-chair of the Media Networking Alliance Marketing Working Group, together with Angi Roberson, Director of Marketing at The Telos Alliance, back in September 2016. The Media Networking Alliance is a non-profit organization formed to actively promote the adoption of the AES67 audio networking interoperability standard. Currently comprising 30 member companies, the MNA includes a range of professional audio equipment manufacturers, as well as public broadcast corporations. Recent demonstrations have successfully connected together more than 20 pro audio devices from over a dozen different manufacturers.
www.qsc.com
|
www.medianetworkingalliance.com