With the audio industry and consumer electronic companies pushing the high-resolution audio concept further, Qualcomm is determined to promote the message that consumers don't have to trade quality for convenience when it comes to wireless streaming, thanks to its aptX HD audio technology. At the IFA 2017 show in Berlin, Qualcomm announced that the aptX HD audio ecosystem is expanding rapidly, with the technology now supported by a growing variety of smartphones, wireless speakers and wireless headphones.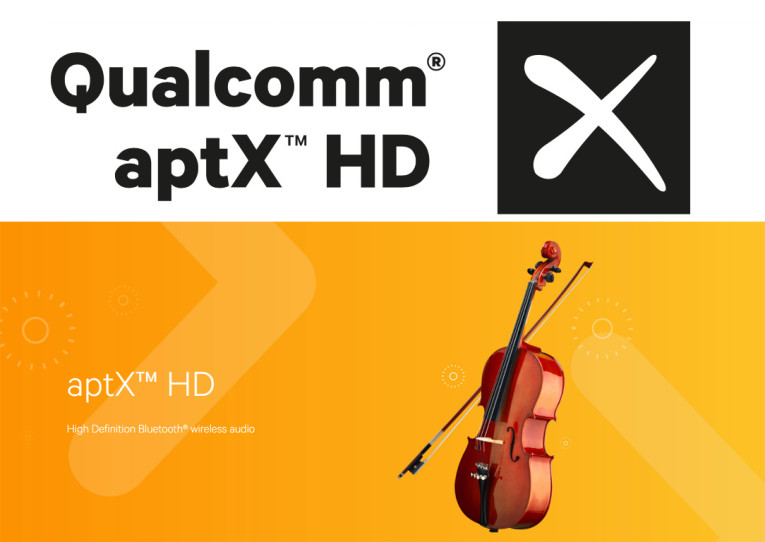 Qualcomm announced that consumers can now access and enjoy aptX HD audio on more than 30 devices, including smartphones, wireless speakers and headphones.
Introduced in January 2016
, in direct response to the need to deliver 24-bit audio quality over a Bluetooth wireless connection, aptX HD is helping audio manufacturers meet increasing consumer demand for high resolution wireless audio.
"The desire for wireless 24-bit high resolution audio has gathered momentum in mainstream consumer electronics and increasingly consumers are demanding wireless Bluetooth audio that doesn't require a compromise on sound quality," says Jonny McClintock, director, product marketing, Qualcomm Technologies International.
"This exciting interest in high-res audio coincides with several other changes in the marketplace including removal of headphone jacks by smartphone manufacturers, widespread adoption of streaming music, and consumers seeking the convenience and portability of wireless devices to match their active lifestyles. We are very pleased with the momentum since the launch of aptX HD a little more than a year ago and a growing number of premium brands are adopting the technology into their portfolios. Qualcomm has helped to make wireless high definition audio a reality and with the broad expansion of the aptX HD ecosystem consumers now have a broad array of devices at many prices to choose from," adds McClintock.
"Since 1924 Beyerdynamic has been a pioneer in great sound reproduction. Our own progress in electro-acoustics now can benefit from top-notch transmission over Bluetooth with help from Qualcomm's aptX HD technology. High resolution in wireless mode - a great plus for our customers," says Mario Gebhardt, Director Business Unit Headphones, Beyerdynamic.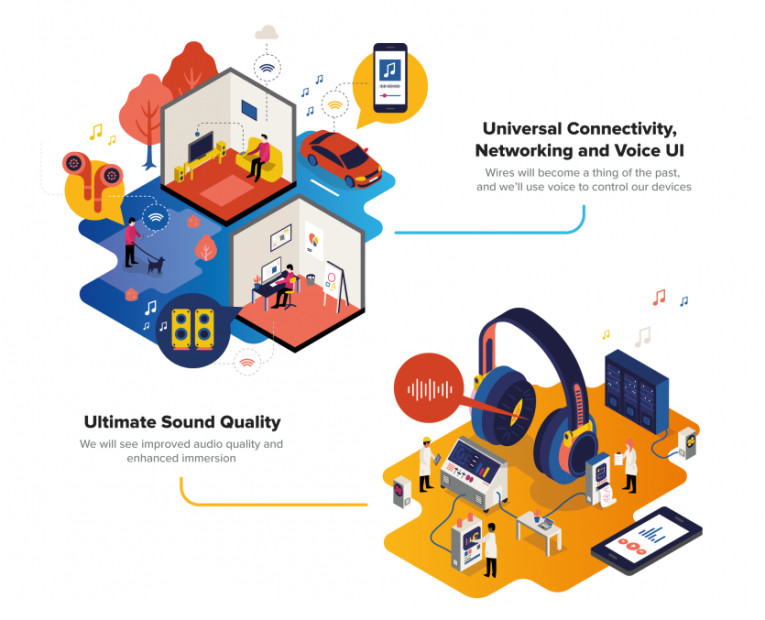 As Jonny McClintock states, "The quest for pure, crisp, and high definition sound is becoming ever more mainstream, and many consumers expect very high sound quality in headphones and speakers at all price points. Some streaming music services — now a common way to consume audio —support high-res sound, in response to increased consumer demand for 24-bit audio file types."
"The quality of the material used in personal audio devices has also improved, which means they can often deliver better sound clarity with less distortion. Furthermore, technologies like Qualcomm aptX HD are engineered to support 24-bit audio via Bluetooth, helping headphones and speakers provide very high quality listening experiences. Other features such as active noise cancellation (ANC) technology are designed to eliminate or significantly reduce external, unwanted sounds so headphone users can concentrate solely on their music. These advancements mean we're likely to see continued improvement in audio quality and enhanced immersion in personal audio."
"When it comes to wireless connectivity, many Bluetooth connections are now designed to support high-quality sound, and aim to deliver high definition (24-bit) audio, helping to make Bluetooth good enough to replace wires completely. Other forms of wireless connectivity, such as Bluetooth Low Energy, LTE, and Wi-Fi offer alternative connectivity options and are enabling new audio use cases, and we believe true wireless headphones (which offer complete freedom from wires) may well become commonplace."
"aptX has been delivering high-quality audio in Bluetooth wireless devices since 2009, helping to pave the way for the broader adoption of Bluetooth in consumer electronics. It is used by many wireless headphone and speaker manufacturers to support premium listening experiences. Now that consumers have firmly embraced this technology and are buying more wireless audio devices than ever, aptX continues to push the frontier of high quality sound."
The Qualcomm aptX audio suite includes aptX HD, which is designed to support high resolution audio over a Bluetooth connection. Alongside aptX HD is aptX Low Latency, for Bluetooth wireless audio that is synchronized with video content.
Manufacturers with devices that now support aptX HD include:
Astell & Kern
Audio Technica
Beyerdynamic
BlueWave
LG
NAIM
Onkyo
OnePlus
Sharp
Trinity
www.aptx.com
|
www.qualcomm.com