What's better than the Sonos PLAY:5 speaker? Two Sonos PLAY:5 speakers! And there's nothing better than adding the new WSS51 stands, from Sanus Wireless Speaker Stand, engineered to securely hold the Sonos PLAY:5 speaker in either vertical or horizontal orientation. The newest addition was especially designed for the largest of the home sound system's family of wireless speaker products, providing ideal audio dispersion and bass response.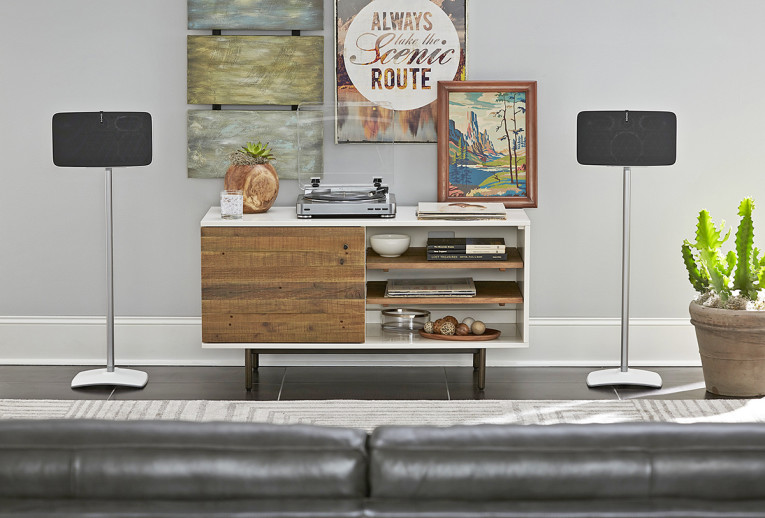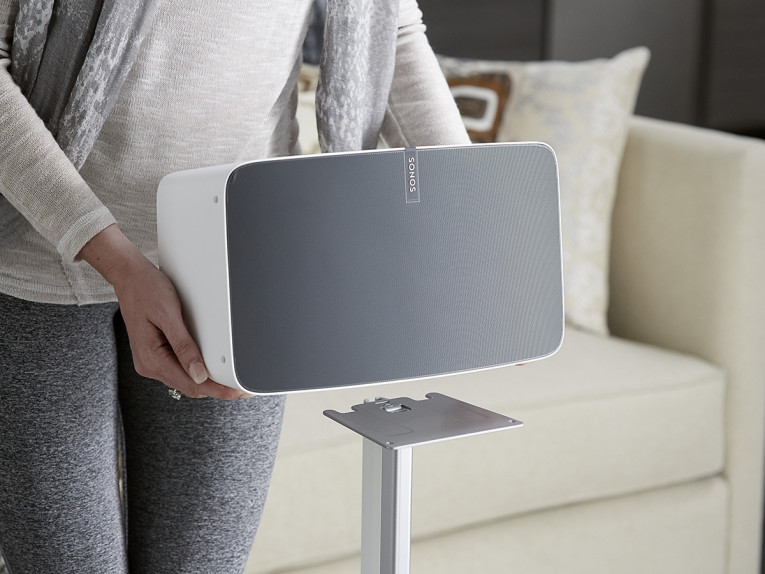 The new, wireless speaker stand, the Sanus WSS51, holds the Sonos PLAY:5 at the manufacturer's recommended angle for ideal audio dispersion at the optimal listening height. At 31.5" tall, it fully supports the speaker for optimum bass response – facilitating the highest-quality sound possible from anywhere in the room, whether listeners are sitting or standing. UL safety certified, quality-tested and ready for a heavier speaker, the WSS51 was also engineered specifically for utmost stability in mind.
"The stand is stable enough to withstand 10 degrees of tip in any direction. We achieve this with a very heavy and low center of gravity base and incorporated home position for the speaker's feet to rest in," states Sanus Senior Product Manager, Mark Plummer.
Featuring an anodized aluminum construction for a look that's both durable and as sleek as its counterpart, the Sonos PLAY:5 speaker, the WSS51 is a seamless addition to the Sanus product line, possessing the same technology as its Wireless Series counterparts, with features such as a quick, 15-minute assembly requiring only a screwdriver, cable-hiding, integrated wire channels, and included carpet spikes and rubber feet to provide stability on any surface. Any WSS51 is able to holds the speaker in either vertical or horizontal orientation, and is available as a single stand at $119.99. Color options include black and white.
www.sanus.com