Stratasys announced new material compatibility for its flagship J750 full color, multi-material 3D printing solution, delivering additional functionality and versatility for rapid prototyping and tooling applications. Stratasys new PolyJet Agilus30 rubber-like material and Digital ABS Plus engineering-grade material can now be used with the Stratasys J750 3D printer, expanding the range of applications that designers and manufacturers can 3D print.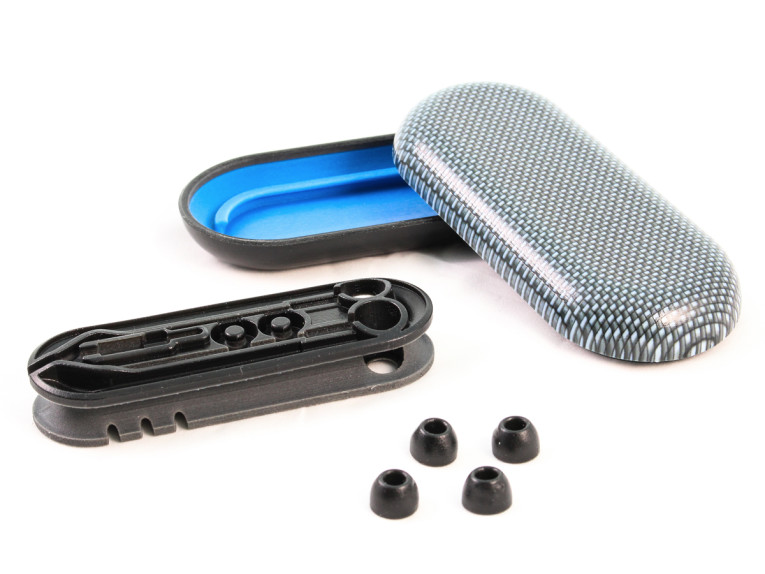 The addition of Agilus30 rubber-like material and Digital ABS Plus increases versatility of the Stratasys J750 full-color 3D printer, allowing designers to create soft prototypes and prototypes with different textures, including wood-grain. A durable, flexible PolyJet photopolymer material (Shore A 30), Agilus30 features enhanced tear resistance, and is ideal for advanced design verification and functional performance testing of prototypes. Models produced with the new material feature improved realistic surface textures, and can stand up to repeated flexing and bending, with features that accurately simulate the look, feel and function of seals, gaskets, living hinges, soft-touch parts, over molds and other flexible parts and rubber-like elements.
"We are using the new Agilus30 rubber-like material on our Stratasys J750 3D printing solution to simulate the installation and performance of rubber-like parts in our high performance vehicles and support equipment," says Neil Oately, Head of Design and Development, McLaren Racing. "The superior tear resistance of the Agilus30 enables us to include highly flexible articulated interconnections within unit construction rigid mountings which we could not do previously."
The second newly available material on the Stratasys J750, Digital ABS Plus, enables users to build strong functional prototypes, manufacturing tools, molds (including injection molds), snap-fit parts for high- or low-temperature use, electrical parts, and product casings among others. It simulates a range of durable production plastics, including standard ABS, with an enhanced toughness and Izod Notched Impact (90 – 115J/m, 1.69 – 2.15 ft lb/inch).
"Since the introduction of the unique Stratasys J750 full-color, multi-material 3D printing solution last year, we are constantly working to expand its capabilities for our customers," says Zehavit Reisin, Vice President for the Rapid Prototyping Solutions Business Unit, Stratasys. "Adding these materials with advanced performance increases the system's overall versatility, enabling designers and engineers to more accurately evaluate the viability of their designs well before production."
Stratasys is a leading company in applied additive technology solutions that have enabled important advancements in 3D printing. Stratasys co-founder and Chief Technology Officer, Scott Crump was recently inducted to the TCT Hall of Fame, a prestigious award category created to recognize the pioneers and innovators of the 3D printing industry. Scott Crump invented the technology known as FDM or Fused Deposition Modeling, patented it 1989, and founded Stratasys with his wife Lisa. Mr. Crump was CEO of the company for 25 years until the company's merger with Objet in 2012. Crump is currently Chief Innovation Officer, sits on the Stratasys Board of Directors, and is Chairman of the Stratasys Executive Committee. Stratasys 3D printing technologies and products are used daily by companies such as NASA, Airbus, Volvo, McLaren, and innumerable others.
www.stratasys.com