T.H.E. Show (The Home Entertainment Show) is a weekend of fun & entertainment for music & audio enthusiasts, held at the Hotel Irvine, Irvine, CA (June 3-5). Hundreds of audio manufacturers from around the world will participate to showcase their ultra high-end equipment, from the latest stereo setups to the most expensive headphones. And as usual, the show is complemented with a selection of LA's premier food trucks and live musical performances at T.H.E. Lounge. June 2, there will be a special preview day for the press and the show runs from 3-5.
This will be the first edition since its founder's - Richard Beers - recent passing and this edition will certainly be a special occasion to celebrate his life and his commitment to T.H.E. Show. As Marine Presson, General Manager, T.H.E. Show Newport 2016 remembers: "Richard built this Show with a focus on making everyone involved – exhibitors, attendees, press, entertainers, etc. – feel like they were part of THE Show family and inviting all to join; this is why "Open to the Public" is noted on nearly all advertising we do. He was open to feedback and suggestions, always implementing positive changes that would further grow the event making it more successful each year, and keeping everyone happy. As I move forward with his legacy, it is my goal to continue creating opportunities for friendships and business connections as well as making it a fun, high-energy event that people can feel excited for. Essentially, it's a big family party where business can thrive." (sourced from www.toneaudio.reviews)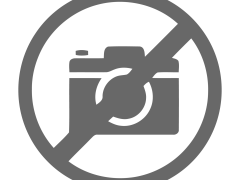 This will be also an important year for T.H.E. Show, since its transformation in 2015, redesigned from the ground up, with a new venue, new logo, new website, and new show amenities. T.H.E. Show Newport now takes place at the Hotel Irvine, a large, five- star hotel in a high-profile area, and only a five minute shuttle ride from the John Wayne/Orange County Airport (SNA).
For 2016, the promoters are promising more emphasis on the personal listening market to attract a younger audience. Anyone planning to attend should purchase tickets ahead of time and bring a confirmation email to ensure a smooth onsite registration experience.
www.theshownewport.com