For users looking for a simple to use and stylish solution to cut the cord, Swedish brand Urbanears just announced its Plattan 2 Bluetooth Headphones, combining the minimalist but elegant design of the original Plattan model, with 30+ hours of wireless playtime. For just $99 USD and available in 5 colors, the Plattan 2 Bluetooth on-ear headphone offers enhanced sound, built-in mic, and ergonomic fit, in a collapsible design, with a simple control knob for navigation.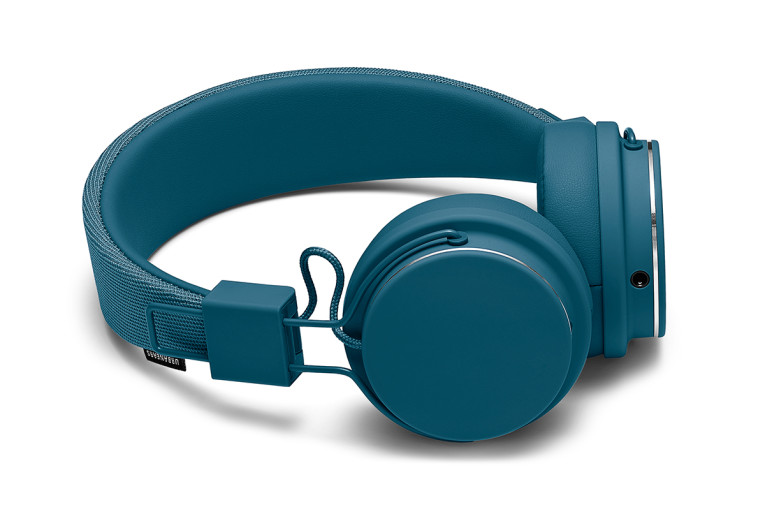 Urbanears's new Plattan 2 Bluetooth was modeled after the brand's bestselling headphone but with one important difference: It cuts ties with the cord entirely, and goes beyond the industry standard with 30+ hours of wireless playtime per charge, despite being extremely lightweight with only 145 grams. In addition, Plattan 2 Bluetooth offers a crisp, full spectrum sound experience from its 40 mm drivers, with up to 10 meters of listening range. The headphone is smartphone compatible and music is navigated using a single, intuitive control knob.
Another of the original features offered by Urbanears is the ZoundPlug solution that allows instant music sharing, or a full daisy chain of friends, by simply plugging in another pair of headphones on the existing 3.5 mm jack.
To celebrate Plattan 2 Bluetooth's 30+ hours of wireless playtime and the legacy of the textile-wrapped cord, Urbanears has called upon Swedish knitwear designer Sandra Backlund to help transform 4,500 meters of headphone braided cords into five architectural pieces of wearable art. Fun video
available here
.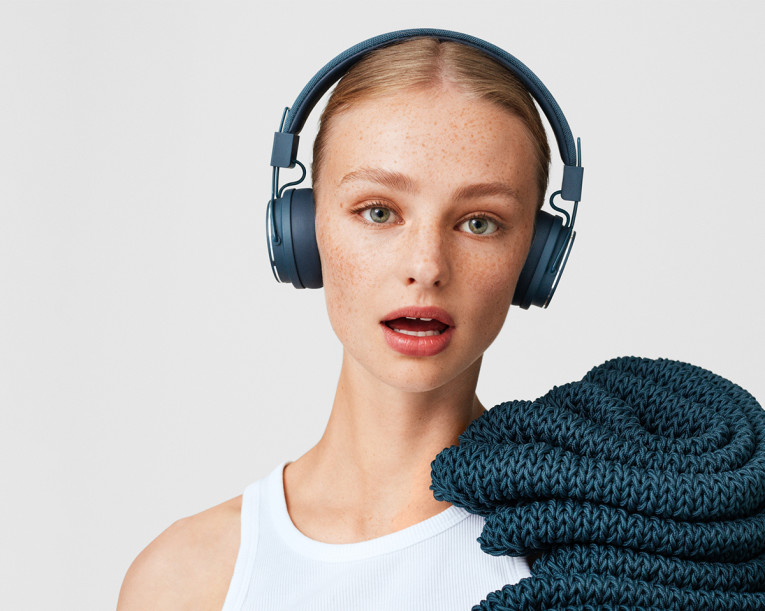 "Human-centered design and functionality have always been integral parts of the Urbanears brand, and the cord is a good example of that," says Ida Holmen, PR Manager. "When we wrapped the cord in fabric, it was transformed beyond its standard function into something that added value to the overall look, feel, and experience. To mark Plattan 2 Bluetooth's evolution beyond the cord, we wanted to pay tribute to this piece of Plattan's legacy in a fitting way."
Known for her three-dimensional knitwear creations and unorthodox material choices, Sandra was considered the ideal creator to take on a foreign subject matter like Plattan's textile cords. "When Urbanears came to me with the idea of working with their cords it piqued my curiosity," says Sandra. "I love experimenting with different shapes and materials so I was definitely up to the task."
Sandra Backlund is an award winning designer with a degree from Beckmans College of Design in Stockholm, Sweden. She founded her fashion label right after graduation in 2004 and has been working with her collections full time ever since. Sandra is known to experiment with a lot of different materials and techniques, but it's her three-dimensional collage knitting that's most significant. Her work has been featured in exhibitions all around the world, including at The Art Institute of Chicago, the Fashion and Textile Museum in London, and the Museum of Contemporary Art in Tokyo.
Founded in Stockholm, Sweden during a time before pocket computers (2008), Urbanears has grown to see their headphones spread like wildfire all over the world. Today Urbanears can still be found in their hometown of Stockholm, creating electronic gizmos and a kaleidoscope of their beloved headphones, only in a slightly bigger office.
Plattan 2 Bluetooth is now available for purchase online at urbanears.com and at select retailers worldwide. The headphone is priced at USD 99 and is available in the five classic Urbanears colors: Black, Dark Grey, Indigo, Tomato, and White.
www.urbanears.com