Yamaha launched two new ultra-compact installation loudspeakers at ISE 2017, which fulfil a demand for high quality sound from units which are as visually discreet as possible but also look great. The VXS1ML and VXS3S are significant new additions to Yamaha's Commercial Installation Solutions (CIS) loudspeaker range and for background music (BGM) applications in restaurants, retail outlets, hotel lobbies, etc.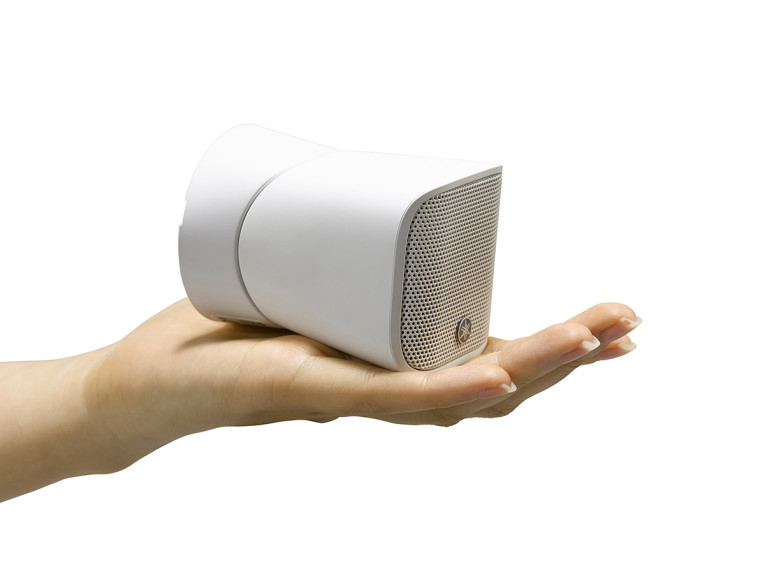 The new Yamaha VXS1ML And VXS3S loudspeakers are complemented with a full range of optional accessories for greater installation flexibility. With their streamlined, minimalist design able to unobtrusively blend into any interior décor, the VXS1ML and VXS3S speakers provide a genuine 'wow' experience wherever background music is required.
Measuring 62 x 62 x 82mm and weighing just 0.16kg, the VXS1ML mini satellite Lo-Z (8Ω) speaker features a major innovation in the marrying of a brand new, specifically-developed large diameter voice coil and ultra-compact 1.5 inch full-range driver, which deliver a frequency response of 180Hz ~ 20kHz and uniform dispersion of 170 degrees, both horizontally and vertically.
A circular mount allows for free angle installation and up to 30° of vertical adjustment. The VXS1ML can be surface mounted, alternatively the optional CMA1MB/CMA1MW allows for in-ceiling installation and the optional RMA1MB/RMA1MW for hanging from a lighting rail. Available in black or white models, the enclosure is also paintable to ensure the loudspeaker unobtrusively blends into any environment.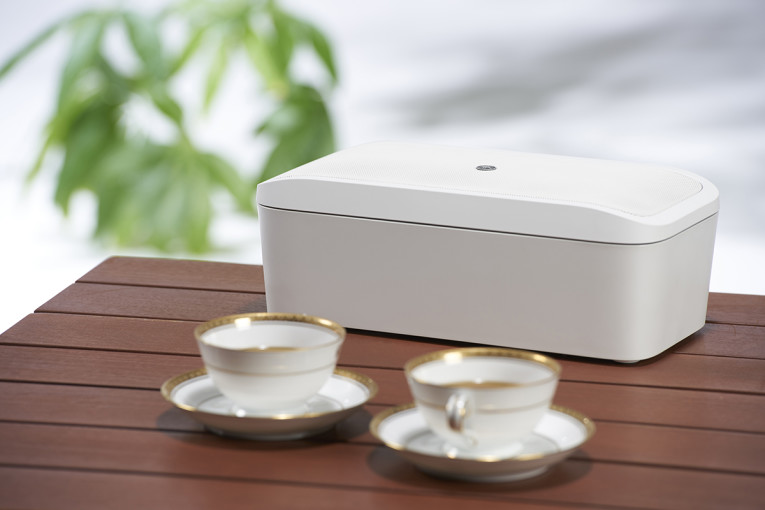 Complementing the VXS1ML is the VXS3S compact subwoofer, which delivers a rich low-mid sound. Featuring a 3.5" driver, switchable Lo-Z (8Ω) / Hi-Z (70V/100V) inputs and Yamaha's Dual SR-Bass technology the VXS3S measures 320 x 160 x 110 mm, weighs only 2.4kg and has a frequency range of 65Hz ~ 180Hz. Also featuring built-in satellite connectors, it can be surface mounted or (with the optional CMA3SB / CMA3SW) mounted within the ceiling. Like the VXS1ML, it is available in black or white and has a paintable enclosure.
The VXS1ML and VXS3S offer exceptional consistency with the refined, natural sound quality of the entire Yamaha VXS loudspeaker series. They are an ideal solution for anything from the smallest retail installation (for example a VXS3S with two VXS1ML in parallel, driven by the compact PA2030a power amplifier) to larger zoned systems.
www.yamahaproaudio.com