The BeoLink SmartHome solution allows users to connect Bang & Olufsen proprietary systems with other technology products in the home and offers full direct IP control with all of the existing home integrators such as Crestron, Control4 and Savant and completely new possibilities in the connected world such as Danfoss Link, DoorBird, Ecobee, OpenWeather and many more.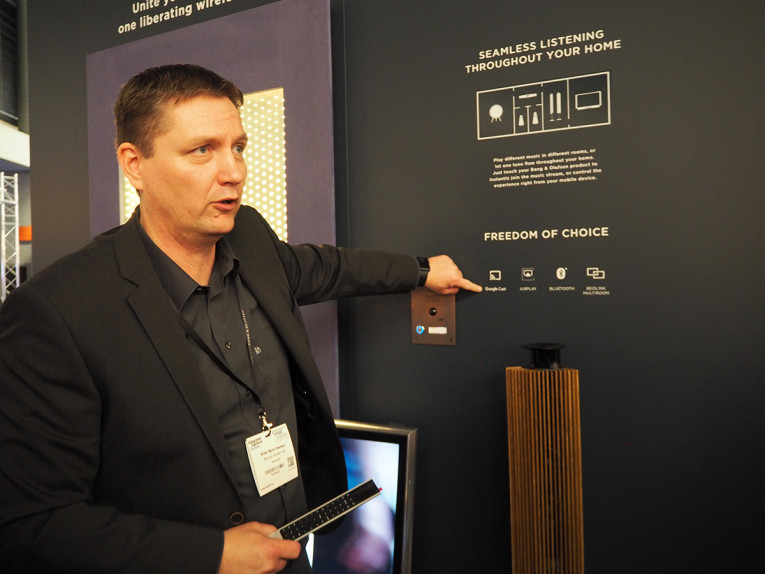 Following on the path initiated two years ago
, with the introduction of the Bang & Olufsen BeoLink Gateway solution, basically providing a central processing unit with direct connectivity to other IP-based networking solutions and direct connection to a server, pre-populated with all the drivers and auto-discovery mechanisms for third-party solutions, the Danish company now expanded third party access also on the other direction, meaning other remote control solutions are now able to control all BeoLink systems.
The concept behind this is a simple BeoLink Gateway enabler that opens up the world of integration, so the user can select freely among suitable smart home devices and systems, both things already installed and things yet to come. In a very simple way, it allows users to create functionality and features that makes life easier, including voice control options.
"In the development of the BeoLink SmartHome the key word for us has been openness and flexibility. Bang & Olufsen is the global leader in creating high quality, innovative and beautiful sound and picture experiences and our ambition is to integrate these experiences with other in-home technology solutions through a simple, cloud-based system. That is exactly what BeoLink SmartHome is doing", states Christoffer Østergaard Poulsen Sr. Director, Home Integration.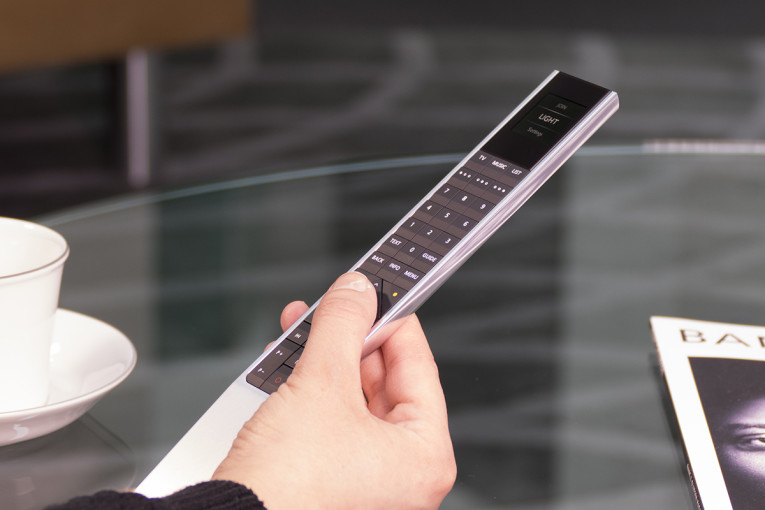 One of Bang & Olufsen's signature experiences is that a user can control all Bang & Olufsen TV and audio systems and third-party products like Apple TV and PlayStation with one beautiful and intuitive Bang & Olufsen remote control. These experiences are constantly extended with the BeoLink SmartHome, where a multitude of technologies can be integrated through a secure remote, cloud-based connection enabling a simple, intuitive control of hundreds of third-party devices and home automation systems.
"Bang & Olufsen was among the first audio-video companies to offer an IFTTT-enabled channel in the Internet of Things (IoT) world and has 30 years of experience with system integration in the analogue world. We are continuously refining the approach to design, functionality and unique user experiences. BeoLink SmartHome takes this unique experience into an IoT world by leveraging new technology, cloud-based solutions and the fast growth of home integrators," stated Brian Bjørn Hansen, Senior Integration & Connectivity Manager, Bang & Olufsen.
The set-up and configuration have been radically simplified in the BeoLink SmartHome compared to market standards. The Bang & Olufsen Real-time Configuration Tool is pre-installed with hundreds of drivers and is based on a simple graphic interface to take the coding out of home automation programming. What normally takes days now takes hours, and is far easier than any other system to set up, modify and update.
Cloud services providing a secure remote connection dedicated to Bang & Olufsen solutions allow custom installers extreme flexibility when upgrading or servicing existing setups from a remote location. In this way, customers will get new features or services quickly and without hassle.
www.bang-olufsen.dk