Following the introduction of the
EON One portable PA system
last year, JBL Professional launched the new EON One Pro, a battery-powered and rechargeable portable personal linear-array PA system with improved design features that enable musicians and mobile presenters to perform anywhere. The collapsible design features a compact 8" subwoofer base, and improved sound dispersion, configurable depending on the number of high-frequency height spacers used.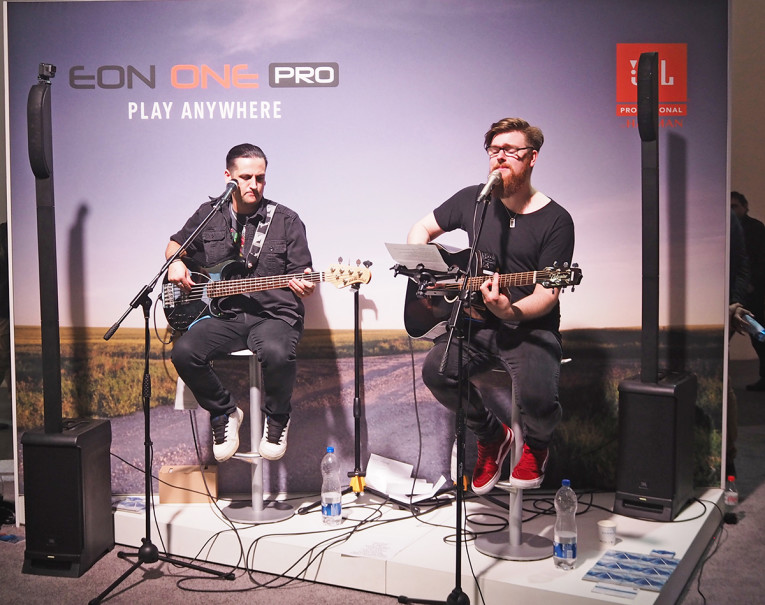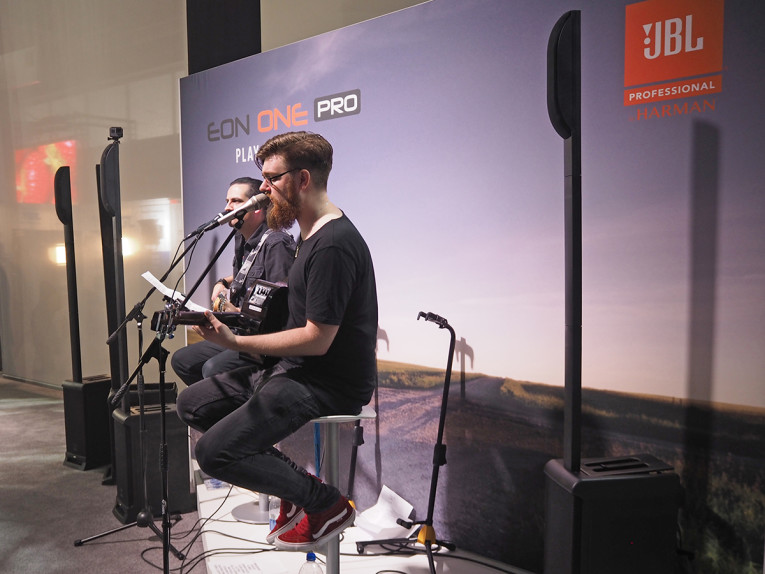 The new JBL EON One Pro combines the superior sound quality of a professional sound system with the convenience and portability of a self-contained, battery-powered solution. Featuring Bluetooth audio, a seven-channel mixer and a rechargeable lithium battery that lasts six hours, EON One Pro is ideal for gigging musicians and DJs, educators, fitness studios, corporate environments and more.
"The JBL EON One established a new standard for mobile sound reinforcement, and now the EON One Pro takes that even further with battery-powered operation, and a broader range of connectivity and control options," explains Craig Lambrecht, Retail & Recording Solutions, Harman Professional Solutions. "With EON ONE PRO, musicians and mobile presenters can easily control their sound using the built-in 7-channel mixer with Bluetooth audio — then collapse the entire system into the base unit and carry it away with one hand. It's finally possible to perform literally anywhere without sacrificing sound quality and control."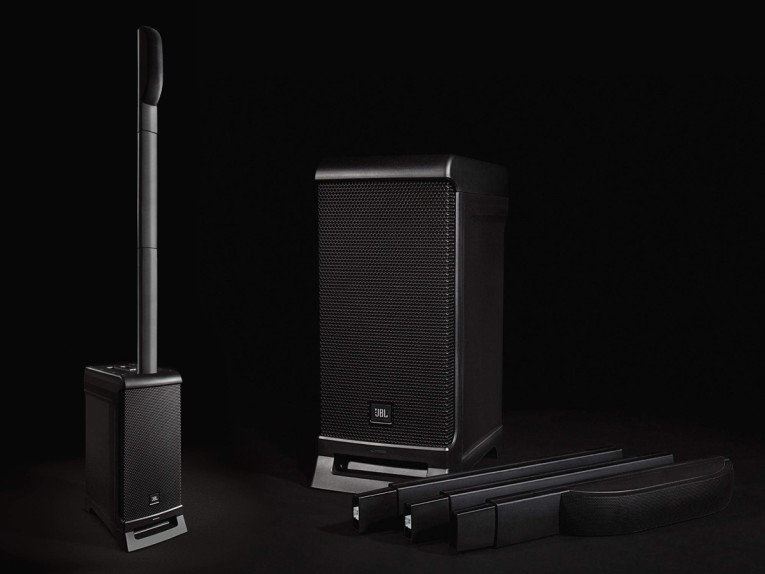 The high-frequency section and two spacers fit conveniently into the base unit, providing a streamlined package. Users can set up the system in seconds, choosing the right number of spacers to optimize the sound for each application. Two spacers provide a long throw for live performances and large crowds, while a single spacer is ideal for conferences, gyms and medium-sized groups. For small meetings and intimate events, users can place the high-frequency section directly atop the base unit.
Able to reach a maximum SPL of 118 dB (peak), the EON One Pro combines an 8" bass-reflex subwoofer with a high-frequency section featuring JBL's patent-pending Directivity Control Geometry, which optimizes the spacing and angles of the six two-inch high-frequency drivers to deliver sound over a wide coverage area, ensuring that the entire audience hears the sound accurately and consistently.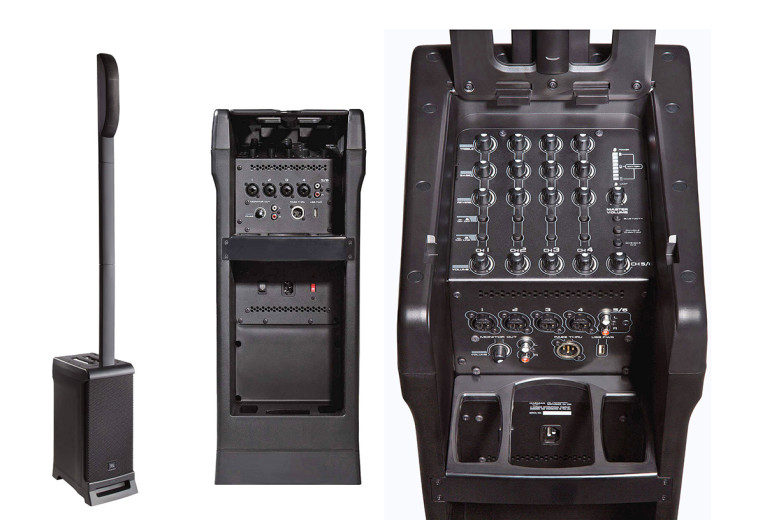 The built-in seven-channel mixer with Hi-Z inputs and phantom power enables users to connect microphones, instruments such as acoustic guitars, electric guitars and keyboards, and other sources. The mixer features bass, treble and reverb controls to optimize the sound. The unit also includes a pass-thru XLR connector for integrating additional units for more robust sound reinforcement. Bluetooth audio streaming makes it easy to play back recorded music from smartphones or tablets. A USB charger connection provides power for phones and tablets when needed and the unit features an integrated tablet stand for convenience. The integrated accessory attachments allow users to add a camera or a future lighting element to complete any show.
JBL EON One Pro is expected to be available in stores beginning August 2017 ($1874 MSRP).
jblpro.com/eonone