VoiceLabs' new Sponsored Messages service is the first native solution to help Amazon Alexa developers monetize, and invest in the voice-first evolution. Specializing in analytics for emerging applications such as voice personal assistants, VoiceLabs wants to provide brands with the ability to reach and interact with Amazon Echo consumers. The platform will also allow Alexa skill developers to monetize their work, VoiceLabs explains.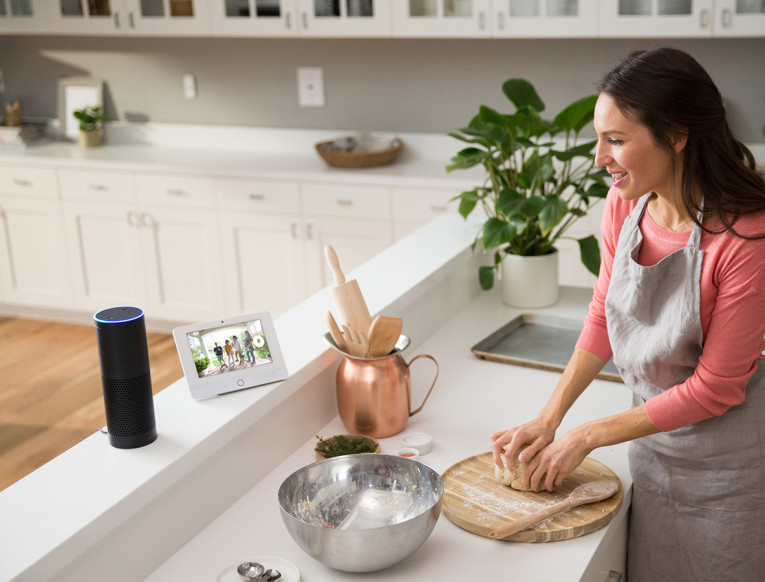 VoiceLabs, a company specializing in Voice Experience Analytics, released its new Sponsored Messages platform for Amazon Alexa, enabling brands to reach users of voice personal assistants in the home and Alexa developers to get return on investment in their applications. This is the first scalable interactive audio advertising solution released, where the consumer has the power to add products to their Amazon shopping cart, request information, and give feedback to the advertiser.
Sponsored Messages are interactive ads that take advantage of the deep artificial intelligence of Amazon Alexa. According to the company, Sponsored Messages has been in the testing phase for the past few months, with millions of consumer tests yielding positive consumer feedback and brand engagement lift. By creating a new audio format, VoiceLabs believes this will be the first ad format that consumers will understand and accept on voice assistant platforms.
"Sponsored Messages give brands the ability to learn from consumers what products they prefer in an interactive, real-time, audio format. This has never been possible via traditional radio or podcast mediums, and VoiceLabs is pioneering a way to deliver brand messages, and measure effectiveness," the company says.
As a testament to this value, brands participating in Sponsored Messages already include Progressive Insurance, ESPN and Wendy's. In addition, top-tier Amazon Alexa developers Federated Media, XAPPmedia, TWiT.tv, Appbly and many independent Alexa skill developers are participating in the launch of Sponsored Messages.
If well-accepted by advertisers, the solution will be welcomed in particular by Alexa skill developers. As VoiceLabs explains, "before Sponsored Messages, top Alexa Developers were at risk of abandoning the Amazon Alexa platform. With the consumer experience satisfied, Sponsored Messages brings monetization to a developer community that desperately needs and deserves it. Over 13,000 voice developers have created Alexa skills, with no ability to monetize and support their efforts. Lack of monetization was a major roadblock to growing the ecosystem, and today we are is excited to remove that roadblock."
"I have been working hard developing Alexa Skills for over a year, and I can finally support my efforts. Building on Amazon Alexa has been a labor of love, but essentially grew into a part-time job as my Skills became popular. If Sponsored Messages didn't come along soon, I would have had to shift my development efforts to another platform or even consider shutting down my Skills entirely," says Nick Schwab, one of the top ten Alexa and Microsoft Cortana skill developers in the world. "The hardest part about it was the more popular my Skills became, the more money and time I had to spend to support them, with no prospect of recouping on my investments. Today, this major issue is solved with VoiceLabs' Sponsored Messages."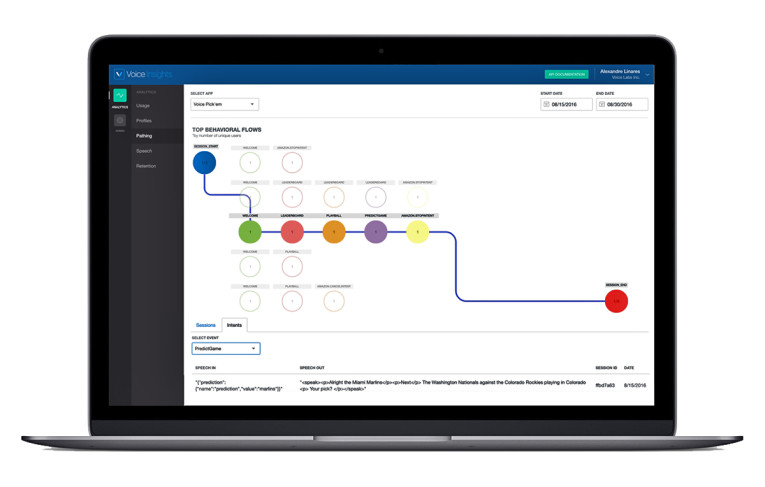 VoiceLabs also made it easy for Alexa skills to enable Sponsored Messages, and built online monetization analytics on top of its own analytics solutions. VoiceLabs says they have the most widely used voice analytics platform for Amazon Alexa, and is the voice analytics launch partner for Actions on Google. The company has over 1,300 Voice developers on its platform, and many of these developers expressed an interest in better understanding Amazon Alexa users, while being able to support and invest in their voice application.
VoiceLabs took this interest and crafted the balance between an engaging sponsored message and a seamless consumer experience. New interactive ads currently in production will allow Amazon Alexa users to interact with the brand message in new ways. The company says that interactive ads will be released in a timely fashion, based on current events, upcoming promotions and tailored to consumer interests. VoiceLabs also partnered with nativ.ly, a company that specializes in connecting top brands with emerging advertising opportunities.
"Obviously, the Amazon Echo consumer is interested in trying new things, and Echo devices are placed in the kitchen, living room and other important places in the home. With Sponsored Messages, brands can deliver a message right as consumers are planning their shopping list, or announce a new show premiering that night," the company adds. The company promises to announce more capabilities in the future.
www.voicelabs.co