Italian manufacturer B&C Speakers is now shipping the DE110 mini high frequency driver. At just 60mm in diameter, this driver is designed for any application where size and/or weight are an issue. The DE110 Ultra Compact driver features a 1" horn throat diameter, using a 36 mm (1.4 in) CCAW voice coil and HT Polymer diaphragm. The rated frequency response goes from
2,000 to 18,000 Hz response with 106 dB sensitivity.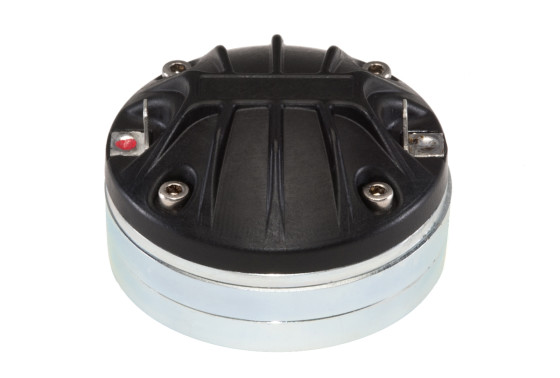 "With more and more of our OEM customers utilizing multi-driver horns, or combinations of small format woofers and high frequency drivers in line array columns, there was a clear demand for a high quality mini driver," says Ron Tizzard, Director of Sales B&C Speakers.
The Florence, Italy, company details the 1" exit DE110 features a 36mm, high temperature polymer diaphragm "with unique ribs that smooth the frequency response above 8,000 Hz, resulting in very flat response curve from 2,000-18,000 Hz. Even with this small footprint, the DE110 is rated for a respectable 50 watts of program power, 25% more than the previous generation offered by B&C."
www.bcspeakers.com/products/hf-driver/1-0/de110