Both Denon and Marantz (D+M Group) have confirmed the release of firmware upgrades to support Auro-3D sound on their latest high-end processors/receivers. The decision came following positive feedback from clients who have experienced the immersive sound format currently competing with Dolby Atmos, which is already supported in those home cinema solutions.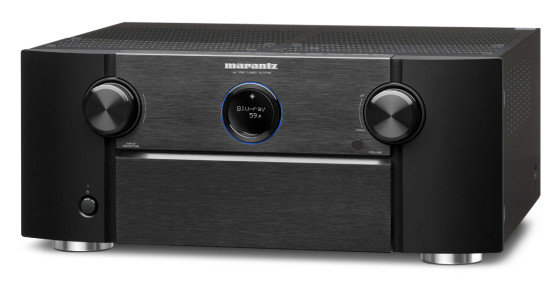 Auro-3D will be available as an upgrade (a fee is charged) for the Denon AVR-X5200W and AVR-X4100W AV receivers, while Marantz has also confirmed that its SR7009 and AV7702 receiver and pre-amp/processor will be upgradeable to Auro-3D.
Reacting to the announcement, Wilfried Van Baelen, founder and CEO of Galaxy Studios and Auro Technologies states: "Denon and Marantz are great brands, providing high quality at accessible prices, and we are delighted to be featured in their ranges. We created Auro-3D from the ground up to be scalable and flexible – from professional digital cinema to small living rooms – to deliver the consumer the same sound quality and immersive experience as the content creators did in their studio with High Resolution Audio in each channel. So we can guarantee that Denon and Marantz owners can get the real Auro-3D experience at home. Auro-3D stands for no compromise on your experience, whether with native 3D sound, or your existing music and film library. The most immersive 3D sound, the simplest solution. No compromise."
Auro-3D uses the standard 5.1/7.1 horizontal speaker array as its base, then adds a height layer directly above those corner speakers at around 30°, just as in the cinema. As long as there is space directly above the speakers in a surround sound setup it is relatively easy to install an Auro-3D Height layer. In its simplest configuration (Auro 9.1) this means adding only four extra speakers, one above each corner speaker – no ceiling speakers needed. The company also specifies a 'top layer' with ceiling speakers, recommend for larger home theaters/cinemas.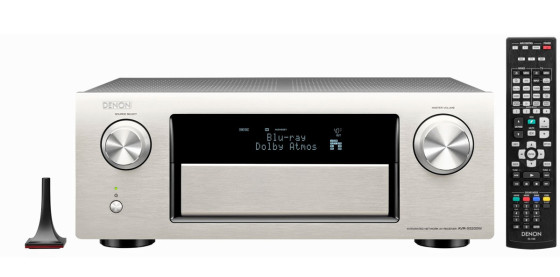 The height information, captured in recording or created during the mixing process, is mixed into a standard 5.1 PCM stream that comes with a regular Blu-ray or through online streaming. the Denon and Marantz AVRs containing the Auro-Codec Decoder will be capable of decoding the original Auro-3D mix.
"We are proud that our customers will be able to upgrade their AV receivers to incorporate Auro-3D as an additional feature", says Yoshinori Yamada, Global Business Team Leader Audio and Video at D+M Group. "It proofs our constant ambition to offer brand new technologies to existing products, adding value for the proud owner as well."
The Denon and Marantz upgrades will be available starting in December and can be downloaded via the device's online feature upgrade function.
www.auro-3d.com
|
www.denon.com
|
www.marantz.com