It's hard to keep track how semiconductor companies evolve given the pace of mergers, spin-offs and acquisitions. ON Semiconductor, a relatively young player in the industry but increasingly crucial for the audio industry, announced it will acquire one of the most iconic companies, Fairchild Semiconductor, for $2.4 Billion in Cash. The acquisition creates the global leader in the power semiconductor market, they say.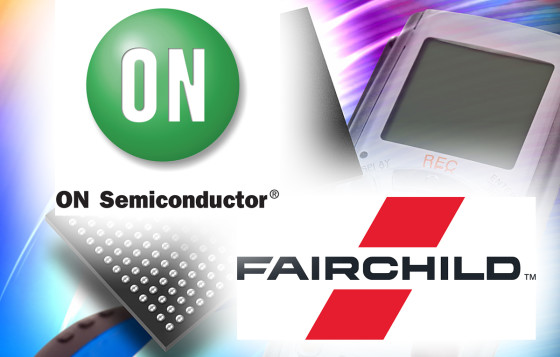 Semiconductor companies have an always-increasing relevance to the whole audio industry but the pace of change makes it hard to follow. We just have to look at the past 3 decades to understand how difficult it is to keep track of all the chips that carry brand names that no longer exist. The Fairchild Semiconductor acquisition announcement by ON Semi brings back many of the most familiar memories for anyone involved in the electronics industry since the transistor.
But lets focus on the details of the announcement which was planned in order to create a new global leader in the power semiconductor market with a broad and deep product portfolio and a combined revenue of approximately $5 billion. ON Semi and Fairchild have highly complementary product lines, offering the full spectrum of high, medium and low voltage products. The combination of the two companies strengthens presence in key strategic areas, from industrial and automotive to smartphones.
There's of course the financial aspect which is the main motivator, creating "immediately accretive to non-GAAP earnings per share and free cash flow" and "significant accretion to non-GAAP EPS within a few quarters post close" with "a clear line of sight to $150 million in annual cost savings within 18 months of the transaction close," for those fluent in business-lingo.
The operation to combine ON Semiconductor and Fairchild Semiconductor International involves buying Fairchild for $20 per share in an all cash transaction valued at approximately $2.4 billion. "The immediate EPS accretion and potential to significantly augment ON Semiconductor's free cash flow, make the Fairchild acquisition an excellent opportunity for ON Semiconductor stockholders," says Keith Jackson, president and chief executive officer of ON Semiconductor.
"As part of ON Semiconductor, Fairchild will continue to pioneer technology and design innovation in efficient energy consumption to help our customers achieve success and drive value for our partners and employees around the world," states Mark Thompson, chairman and chief executive officer of Fairchild. "We look forward to working closely with the ON Semiconductor team to ensure a smooth transition."
The transaction has been unanimously approved by ON Semiconductor's and Fairchild's boards of directors and is expected to close late in the second quarter of 2016. No approval of the stockholders of ON Semiconductor is required in connection with the proposed transaction.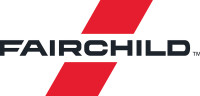 More about Fairchild
Fairchild history goes back to 1955, when William Shockley, co-inventor of the transistor seven years earlier, founded Shockley Semiconductor Laboratories in Santa Clara Valley. He recruited 12 young scientists dedicated to the use of germanium and silicon for transistors. Shockley wins the Nobel Prize for Physics in 1956, but his management style and disenchantment with pure research causes eight young scientists to leave the company. The "Traitorous Eight" from Shockley Semiconductor develop a method of mass-producing silicon transistors using a double diffusion technique and a chemical-etching system. The silicon and germanium mesa allows manufacturers to produce multiple transistors on a single wafer and Fairchild Camera and Instrument Corporation invests $1.5 million to fund manufacturing. On October 1, 1957, Fairchild Semiconductor is born. The new company is profitable in six months with the help of its first sale: an order from IBM for 100 transistors at $150 a piece.
In 1958, Robert Noyce develops the Monolithic Integrated Circuit— a miniaturized electrical circuit on a fingernail-size wafer of silicon - and later Noyce's Fairchild colleague, Jean Hoerni, takes the idea a step further and puts a collector, base and emitter all on one plane. The planar transistor is born, and so is a new industry. Today, nearly fifty years later, the planar process is the primary method for producing transistors. In 1965, Fairchild develops the first OpAmp (operational amplifier) generally used throughout the industry and, in 1968, introduces an OpAmp with temperature compensation and MOS capacitors.
In 1987 Fairchild Semiconductor was purchased by National Semiconductor. Ten years later, in 1997, Fairchild is reborn as an independent company and commences a new age of expansion with multiple strategic acquisitions, including QT Optoelectronics, the world's largest independent company focused solely on optoelectronics, in 2000.
As a reference in analog and mixed signal technology, Fairchild enables high-performance designs for audio amplifiers, allowing high performance with lower power designs. Fairchild's analog and mixed signal ICs are developed with a particular focus on USB, audio, video, and signal routing applications. In addition, the company offers signaling, sensing and timing solutions for mobile applications.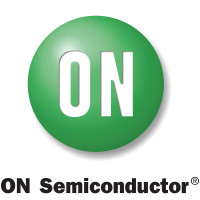 More about ON Semi
ON Semiconductor was founded in 1999, originally a spinoff of Motorola's Semiconductor Products, dedicated to discrete, standard analog and standard logic devices. The company quickly expands globally through acquisitions, starting with Cherry Semiconductor, in 2000; LSI Logic Gresham, in 2006; the CPU Voltage and PC Thermal Monitoring Business from Analog Devices, AMI Semiconductor and Catalyst Semiconductor, in 2008; PulseCore, California Micro Devices and Sound Design Technologies, in 2010; SANYO Semiconductor and Cypress Semiconductor, in 2011; and Truesense Imaging and Aptina Imaging in 2014. In July 2014, ON Semiconductor and Fujitsu Semiconductor announced a strategic partnership and, in July 2015, ON Semi completed the acquisition of Axsem.
ON Semiconductor currently offers a comprehensive portfolio of energy-efficient power and signal management, logic, discrete and custom solutions in automotive, communications, computing, consumer, industrial, LED lighting, medical, military/aerospace and power supply applications. For audio applications, ON Semiconductor provides hardware platforms for many high-resolution audio solutions currently reaching the market.
Just recently, the company announced the release of its BelaSigna 300 AM digital signal processing (DSP) chip, embedded with AfterMaster HD Audio Labs' technology to enhance audio processing in headphones and smartphones. ON Semiconductor also continues to expand its Advanced Audio Processor range of SoC solutions for the mobile industry. Its latest high-resolution audio processing System-on-Chip solutions combine ARM processors with a 32-bit/192kHz audio-processing engine and power-efficient hardware acceleration, allowing extra space savings and longer battery life to devices such as smartphones, wearable accessories and voice recorders. Royalty- and license-free DSP code samples are available, which help accelerate software design and minimize development costs. These include advanced functions such as noise canceller, and S-Live (Low-frequency Intelligence Virtual Excitation) for enhanced playback of low frequencies.
www.onsemi.com
|
www.fairchildsemi.com