Veteran gamers know that audio quality can genuinely impact the gaming experience when competing in a highly-charged environment. Serious players require a winning combination of all-encompassing surround sound without the distraction of background noise. French audio software company A-Volute is taking that immersive audio experience to CES 2018 in Las Vegas, where they will debut new Nahimic 3D audio solutions, including the first version of Nahimic for Mac.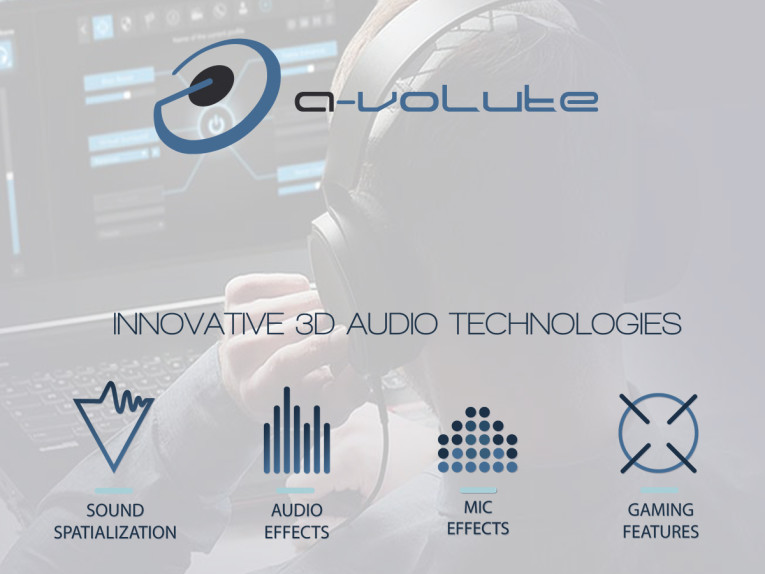 Founded in 2004 by Tuyen Pham and Ambroise Recht, A-Volute created one of the first 3D multi-speaker headsets for gaming and realistic simulation applications. Its software relies heavily on enhancing standard stereo systems in computers and headsets. Since partnering in 2015 with gaming brand MSI, A-Volute has created audio software that caters to gamers, movie watchers and music lovers looking for an enhanced quality sound experience.
Nahimic MR will be A-Volute's first 360 degree sound solution for Microsoft's new mixed reality headsets, dedicated to enveloping users into an alternative reality experience with effects that are automatically triggered when HDMI is detected. A-Volute intends to expand Nahimic MR to devices created by Samsung, HP, and Lenovo to integrate spatial audio in mixed reality applications.
"Launching Nahimic MR is an exciting new venture for A-Volute," says Ronan Denoual, Innovation Manager at A-Volute. "We are building upon our revered audio software to combine quality sound features with high definition visual effects to create an engrossing mixed reality environment."
A-Volute will also introduce Nahimic 3 a completely re-coded version in UWP (Universal Windows Platform), the company's software update to their celebrated Nahimic 2+. Nahimic 3 will still offer gamers the same virtualized 7.1 sound capabilities and boosted audio and vocal performance, but will now be fully compatible with Wi-Fi and Bluetooth audio devices. One of Nahimic 3's key features is a sound tracker that provides users with a visual indicator of where their video games have the most powerful sound quality.
Mac Friendly 3D Audio Software
The PC vs. Mac rivalry will last forever - but A-Volute understands that all users want the best audio quality and is now bringing their 3D audio software, Nahimic, to the Mac platform. A-Volute will debut their first version of Nahimic for Mac at CES 2018 Las Vegas.
Nahimic for Mac combines all of the depth and spatiality of sound from its flagship products to provide users with 3D audio on 5.1 and 7.1 channels. Nahimic's patented 3D surround sound solution gets an audio boost, for a louder and clearer sound quality, without any sound distortion. It also adds a simulated bass sound effect for complete immersion while listening to music or watching movies.
"Nahimic for Mac is a big development for A-Volute, in terms of working with a new operating system and a greater client base," says Ronan Denoual, innovation manager at A- Volute. "We are providing Mac users with an unparalleled audio performance that naturally immerses them into their songs, movies and television shows."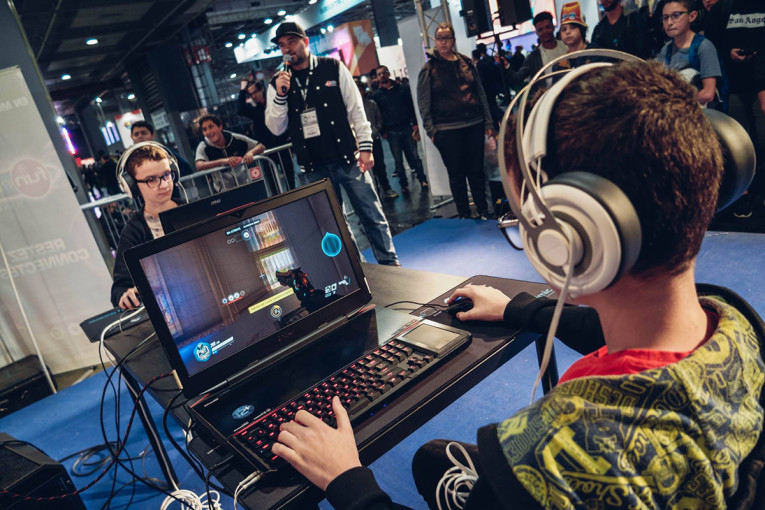 Mac users that like to listen to their music via external speakers can deploy Nahimic's "N-Fit" feature, which links the software through any audio peripherals for an enhanced listening experience. But when the party gets a little too loud, users also have the option to switch their product to "Quiet Mode" that preserves the audio quality of their movie or music, without disturbing the neighbors.
Nahimic for Mac will be available on the iTunes App Store and the Nahimic website for $34.99. A-Volute will showcase their software at CES Las Vegas, exhibiting at the Eureka Park Marketplace in Hall G, Booth #51258.
www.a-volute.com
|
www.nahimic.com