Apogee introduced their new MiC Plus, professional quality USB microphone for iPad, iPhone, Mac and PC, designed for music production, voice recording, or live streaming. A significant upgrade to the Apogee MiC product family first introduced in 2011, MiC plus features an entirely new design with improved sound quality, dynamic range and built-in headphone output for latency-free monitoring while recording on any device.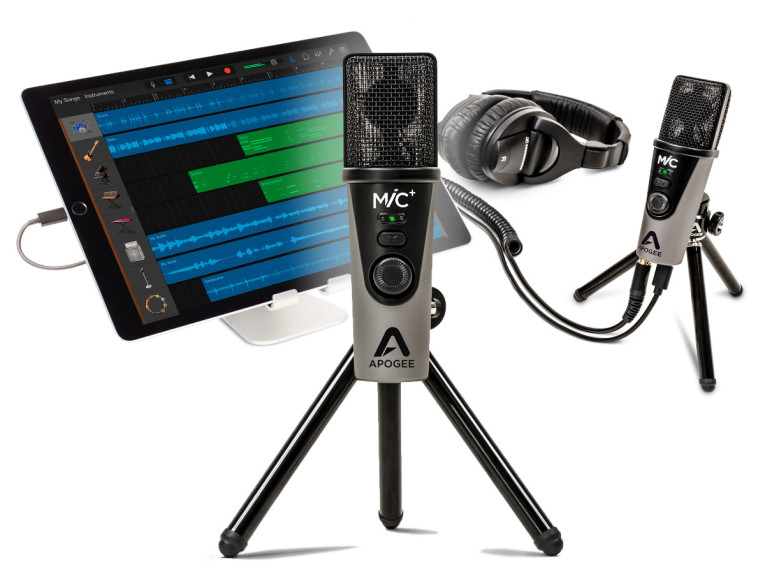 Leaving aside previous limitations of existing "USB microphones," MiC Plus' features a professional-quality cardioid capsule, with high sensitivity and 46dB of mic preamp to generate a sound that is similar to a top studio condenser microphone going through a high-end mic preamp. And still, MiC Plus is small enough to fit in a pocket and connects to iOS devices or a laptop, making it ideal for portable recording.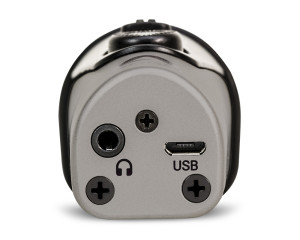 Inside the body of the MiC Plus there is an Apogee A/D conversion circuit for 24-bit/96kHz digital audio, 46dB of mic preamp gain, digitally controlled for greater precision with digitally controlled microphone preamp and a high quality headphone amplifier with a Blend feature for zero latency monitoring.
On a computer or iOS device, MiC Plus can be selected as an audio interface and used by any of the installed application. MiC Plus includes 3 cables for effortless connection directly to Lightning/iOS, USB-C or USB (Type A) devices, and is now available at Apple and Apogee dealers worldwide for $249 USD.
www.apogeedigital.com