Audio-Technica expanded its high-performance Sound Reality headphones lineup with the introduction of three new in-ear models with Bluetooth technology. The ATH-CKR75BT, ATH-CKR55BT and ATH-CKR35BT are designed to deliver an outstanding wireless listening experience along with the convenience of answering/ending calls and controlling music and video playback on compatible Bluetooth wireless devices.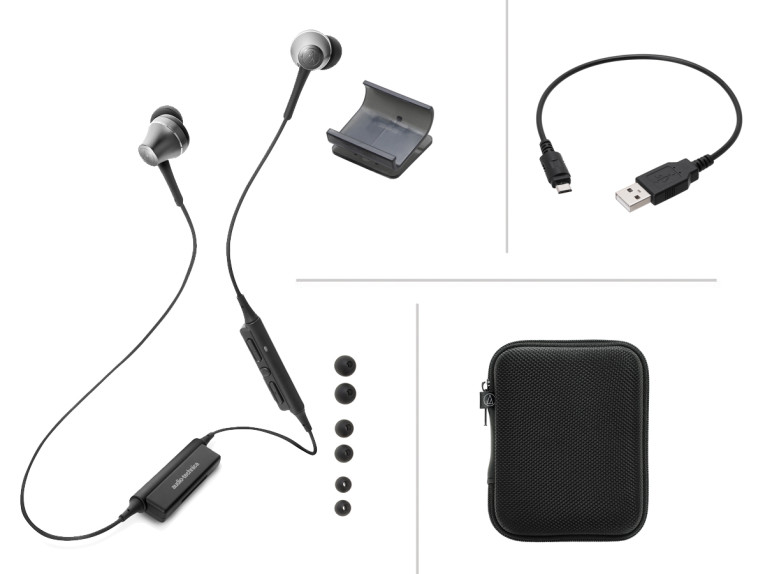 "As wireless headphones become more and more popular, Audio-Technica is committed to answering the needs of consumers by providing the best-possible personal wireless listening experience in the widest variety of headphone styles," says Crystal Griffith, Audio-Technica U.S. Marketing Manager. "Our new in-ear Sound Reality models are designed to bring true high-quality wireless audio to more affordable price points."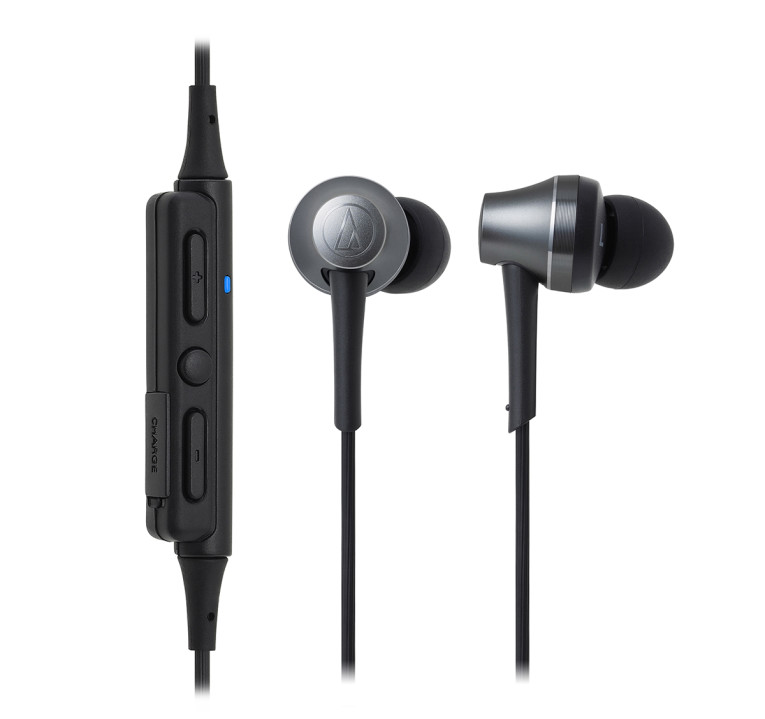 The ATH-CKR75BT (SRP: US$149.00) utilizes high-precision 11.8 mm drivers that deliver powerful, smooth and extended frequency reproduction from 5 Hz - 40,000 Hz. The dynamic drivers are mounted in rigid, lightweight aluminum housings that greatly reduce unwanted resonance for clearer sound with exceptional resolution. The ATH-CKR75BT features a built-in amplifier that further enhances the headphones' audio quality and is compatible with aptX and AAC (as well as SBC) codecs for the best-possible wireless audio reproduction.
Like all the new Sound Reality in-ear headphones, The ATH-CKR75BT features an in-line omnidirectional mic and controls that enable the listener to answer calls, adjust volume and handle playback of music and videos on compatible smartphones and other devices. Its design conveniently situates the mic and controls for easy access. The internal battery in the ATH-CKR75BT (and the ATH-CKR55BT and ATH-CKR35BT) provides up to seven hours of continuous use and comes with four sizes of eartips (XS, S, M and L) for a comfort-tailored fit, along with a USB charging cable, a secure-fit battery clip and a carrying case.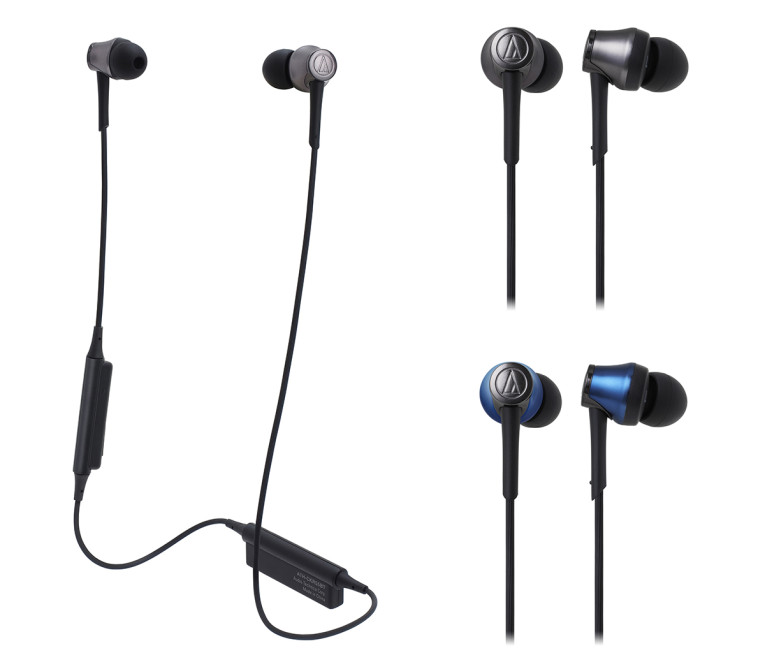 The Sound Reality ATH-CKR55BT (SRP: US$99.00) features newly designed 10.7 mm dynamic drivers with wideband 5 Hz - 35,000 Hz frequency response, mounted in machined brass aluminum housings that reduce unwanted resonances for improved clarity. Its built-in amplifier contributes to the headphones' impactful, detailed sound and compatibility with aptX, AAC and SBC codecs. The headphones' design places the in-line mic and controls in a position for easy access. The ATH-CKR55BT comes with XS, S, M and L eartips, a USB charging cable and a carrying pouch and is available in a choice of black or blue colors.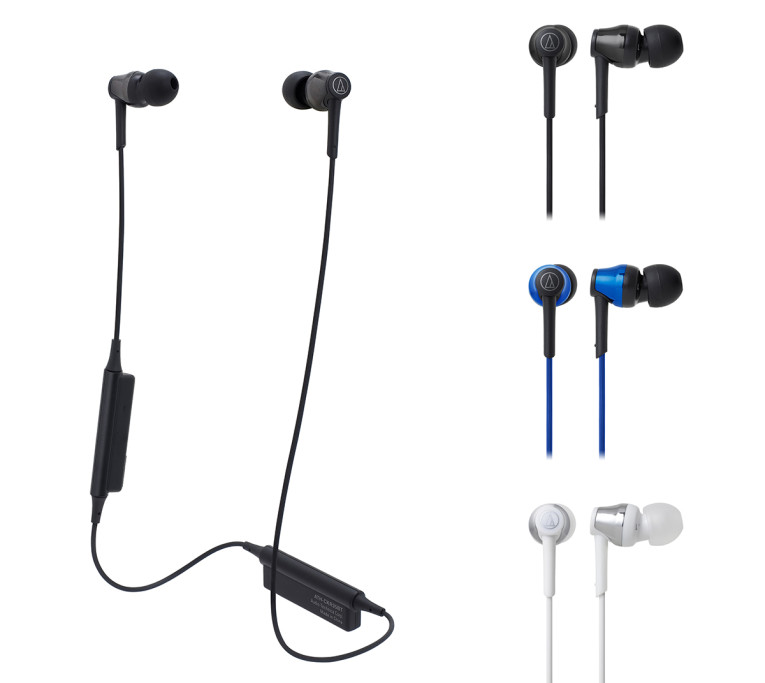 Audio-Technica's high-performance/high value ATH-CKR35BT (SRP: US$69.00) combines superior sound quality with wireless Bluetooth convenience and an attractive, comfortable design. Its high-performance 9.8 mm drivers operate in conjunction with machined brass stabilizers to offer rich, full-range audio reproduction of 5 Hz - 24,000 Hz with remarkably clear midrange and high frequencies. The in-line mic and controls are integrated into a comfortable behind-the-neck design. The ATH-CKR35BT is available in black, blue and white and is supplied with a charging cable and carrying pouch.
The Sound Reality ATH-CKR75BT, ATH-CKR55BT and ATH-CKR35BT will be available in November 2017.
www.audio-technica.com