Audionamix has been pioneering audio source separation techniques, allowing separating voice or selected instruments from existing recordings. Audionamix' ADX Product Suite is now an established software tool to separate speech and melodic content from a mono or stereo recording or full mix. Now, the company has released XTRAX STEMS, the world's first fully-automatic stem creator, allowing to easily separate any song into its drum, vocal and remaining music components.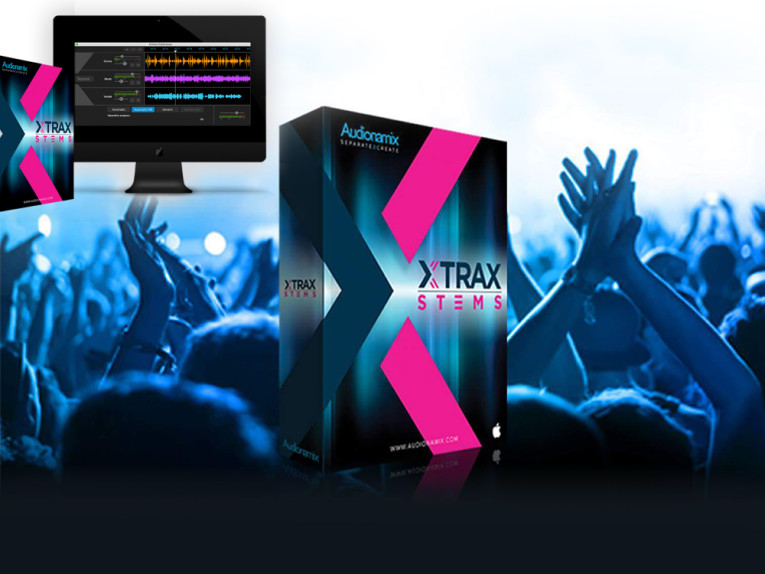 Since 2003, Audionamix has established itself as a leader in audio source separation. Based on years of audio signal processing research, the company developed the revolutionary, patented ADX Technology, and continues to pioneer audio solutions for the film, broadcast and music industries. Audionamix has demonstrated technical expertise in isolating and separating elements from master recordings to empower content owners, engineers, producers and artists to create exciting new productions, and unlock television and movie assets for worldwide distribution.
Created for DJs, music producers and remix artists, XTRAX STEMS allows users to create multitrack content to control during live sets, opening up possibilities for easy remixing, sampling and acapella creation, among other possibilities. The ability to automatically separate any song into its drum, vocal and remaining music components is a valuable tool that will certainly excite the imagination of musicians, and producers.
XTRAX STEMS can be used also by musicians to practice along with their favorite tracks. Singers and drummers can play along with the song with the vocals or drums turned off. They can also listen to soloed vocal or drum parts to spot all the details of the original performance, vocal harmonies, and mixing techniques. The process, which can be applied in mono and stereo files up to 32-bits/96kHz, allows users to export the individual resulting STEMS, with volume and pan mix controls.
The process applies four powerful cloud-based separation algorithms developed by the company, using the XTRAX STEMS software for Mac (Mac OS 10.11 - 10.13) and requires a high speed Internet connection. Audionamix is promoting the package for an introductory price of $74 USD through December 13th, 2017, with list price becoming $99 after that.
XTRAX STEMS serves as an entry level product to Audionamix's award winning product line, which also includes ADX TRAX Pro, ADX SVC and ADX VVC. The entire Audionamix product line is available from all reputable pro audio resellers and music stores listed at Plugivery:
www.plugivery.com/about/dealers/
www.audionamix.com