Axis Communications, the global leader in network video for surveillance and security applications, expanded its offering to include audio distribution for background music and public address. The company announced the addition of its AXIS C8033 Network Audio Bridge, which allows integration between analog and network audio systems. Axis also announced the 2N SIP Mic which is a compatible network microphone console that can become a complete public address system when paired together with Axis network speakers.
"Axis has been the industry leader in the transition from analog to IP in the video surveillance market making systems smart, scalable, and secure. The launch of AXIS C8033 Network Audio Bridge and the 2N SIP Mic plays an important role in developing the audio market in the same direction," says Fredrik Nilsson, VP, Americas, Axis Communications, Inc. "Utilizing the intelligence of a network video system with audio capabilities is one of the most efficient and effective ways to manage many security issues that organizations face on a regular basis."
These latest additions to Axis' product line increase the use of audio to enhance business operations and safety and security. By making it smart and easy, the network audio bridge and the network microphone console add value to many different use cases, such as background music and announcements in retail businesses or paging solutions in public address systems. Because Axis network audio systems are based on open standards, making them easy to integrate with other systems, it is possible to combine these new products with Axis network speakers into one system, (no central electronic equipment needed).
Many legacy systems use analog speakers that are not compatible with digital speaker systems or digital audio sources. AXIS C8033 Network Audio Bridge make it possible to play music from an analog line level source like a mobile, tablet or a professional streaming box through Axis network speakers, or a connected digital audio source such as the AXIS Audio Player.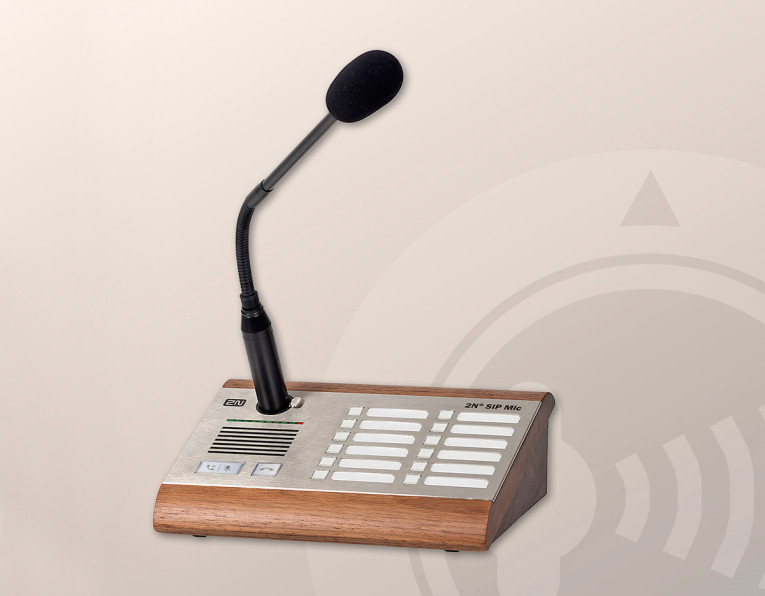 The 2N SIP Mic is a compatible network microphone console from 2N, an Axis company, for use in public address systems. This smart network microphone console offers 12 configurable buttons and allows for flexible paging in multiple zones, to make live announcements and play pre-recorded messages.
With the new 2N SIP Mic, Axis network speakers can be turned into complete public address systems that are ideal for the education market. By using the network audio bridge to connect existing analog devices with Axis network audio systems, it becomes easy and cost-effective to benefit from all that the digital system offers. Network audio also means that the system is easy to scale and is flexible enough to meet changing demands.
AXIS C8033 Network Audio Bridge and 2N SIP Mic is available through Axis' standard distribution channels with the suggested retail price of $899 and $199 respectively.
www.axis.com