Networked media systems specialist company, Biamp Systems continues to expand its operations in direct response to its success in the professional AV industry with the opening of a new manufacturing facility and new appointments. A ribbon-cutting ceremony was held July 27 at Biamp's new Cascade Building in Tigard, Oregon. The company also announced new appointments to its global applications engineering team and the expansion of its training program.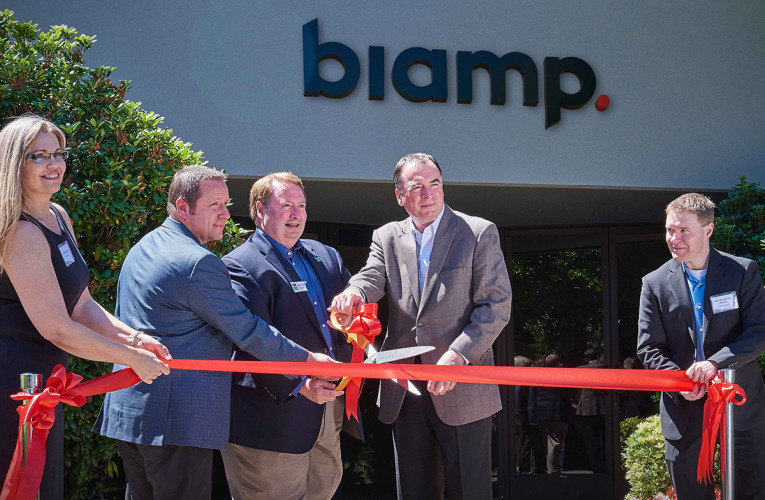 "Biamp has been manufacturing great products in Oregon for 40 years now," says Steve Metzger, president and CEO at Biamp Systems. "This amazing new facility continues the proud legacy of making Biamp products in-house. I'm excited for what it means to our employees and customers."
The Cascade Building, which is home to Biamp's manufacturing and customer support teams, joins the Gemini Building as part of the company's headquarters. To celebrate the opening of the new facility Biamp hosted several members of the local and state community, including Tigard's Mayor John L. Cook, who had the privilege of cutting the ribbon. Attendees were provided a tour of the facility, which in addition to office space includes amenities such as an employee lounge and weight room.
"This expansion further establishes our visibility in the region and role as a strong global business and employer," says Matt Czyzewski, chief operating officer at Biamp Systems. "With our new facility, we increased manufacturing capacity and streamlined production to better support our customers and continue to provide the best audio and video hardware and software solutions for every space."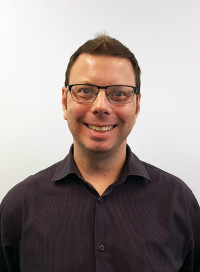 New appointments
Biamp Systems announced its new online training webinars will now include sessions in Arabic as well as additional time zones for India and the Middle East, expanding Biamp's robust education and support offerings. Each of these regions is of significant importance, and the new webinars will provide integrators with opportunities to learn about a range of topics, including gain structure, filters and equalizers, audio networking, dynamic processing, mixing and routing, VoIP basics, and more.
Craig Upton joins Biamp as the newest applications engineer for Asia Pacific and is located in Brisbane, Australia. His background includes more than 10 years of rich industry expertise in third-party control, DSP programming, networking, and videoconferencing.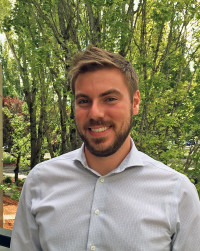 Daniel Reed fills the role of applications engineer, video specialist at Biamp at the headquarters in Beaverton, Oregon. Reed has more than a decade of advanced technical and sales experience with hardware and software solutions. Most recently, he worked as the sales engineer for National Display Systems and Dome Radiology.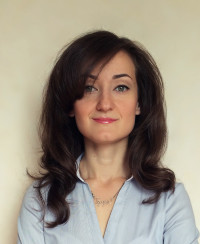 Jemma Zlydneva is appointed to the role of technical support specialist within Biamp's applications engineering department, and is located in the United Kingdom. Experienced as a products applications engineer and trainer, she was previously with ARIS Pro in Moscow, Russia, where she provided technical support for the full range of Biamp products.
"Craig, Jemma, and Daniel all bring extensive knowledge and experience with our solutions that will fortify our applications engineering department," says Kiley Henner, director of customer experience at Biamp Systems. "They fit perfectly into the ethos of the team at Biamp and the talents of each one will help drive our continued commitment to delivering industry-leading products and services."
Founded in 1976, Biamp Systems is headquartered in Beaverton, Oregon, USA, with additional engineering operations in Brisbane, Australia, and Rochester, New York. The company develops networked media systems for audio/video installations and conferencing facilities. The Biamp product suite includes: Tesira media system for digital audio and video networking, Audia digital audio platform, Nexia digital signal processors, Oreno mobile control software for Tesira-equipped rooms, Devio collaboration tool, and Vocia networked public address and voice evacuation system.
www.biamp.com