Bryston has announced that they will be working in collaboration with StormAudio, the French premium audio hardware manufacturer
recently converted into an independent company
. Both companies intend to leverage their respective design and manufacturing expertise in an array of new product offerings. As a byproduct of the cooperative effort, Bryston will be unveiling an SP4 surround processor based on the acclaimed StormAudio platform, and StormAudio will introduce 2-channel and 4-channel amplifiers based on Bryston's own Cubed Series Technology.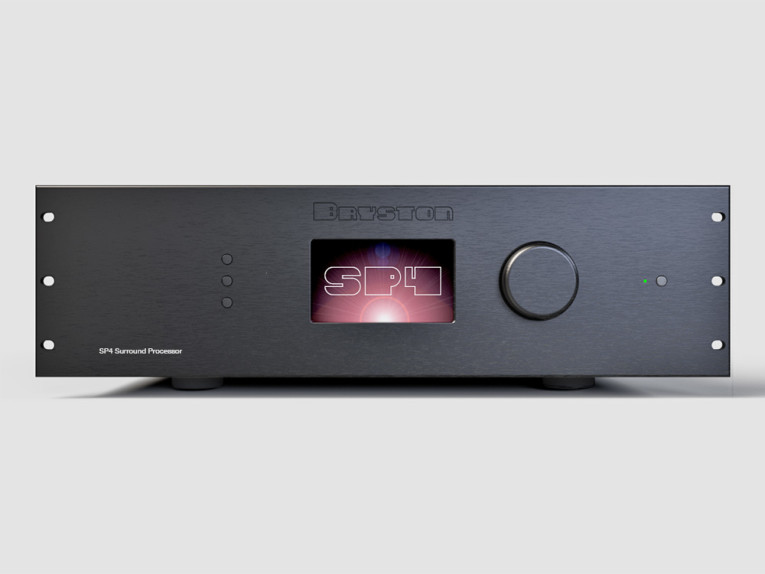 Bryston has demonstrated past success partnering with respected A/V brands such as Harman, PMC, Axiom and others, and the cooperation with StormAudio promises to impact the home theatre and custom integration markets significantly.
The new Bryston SP4 will be a 16.2-channel processor with an option to add four channels to achieve 20-channel mode. The SP4 will support all popular immersive surround formats, such as Dolby Atmos, Auro-3D and DTS:X as well as conventional formats. The SP4 will also feature Dirac Live room correction, giving home theater dealers and enthusiasts access to the latest technologies within a Bryston home theater. Most critically, the SP4 will be built on a 3U modular platform, enabling Bryston engineers to integrate advanced technologies and make upgrades available to consumers, extending the life of the product. The SP4 will also be compatible with popular control system platforms, including Savant, RTI, Control4 and Crestron. The Bryston SP4 is expected to become available Q2, 2018.
Meanwhile, StormAudio will introduce 2-channel and 4-channel amplifiers based on the Bryston Cubed Series technology, giving it a premium solution with unmatched performance and reliability. No availability has been confirmed as yet for those new products.
Bryston is based in Peterborough, Ontario Canada, northeast of Toronto, and is sold through over 150 dealers in North America and 60 countries worldwide. StormAudio delivers audio electronics that support all existing and future leading sound formats, such as Auro-3D, Dolby Atmos and DTS:X, with products designed for the most demanding customers, and with the most advanced market features. The StormAudio line is designed and manufactured in France, under the leadership of Yves Trélohan, Managing Director, Shareholder and Board Member of parent company Immersive Audio Technologies Group.
bryston.com
|
www.stormaudio.com