Control4 Corporation announced the acquisition of Larry Pexton's company, Triad Speakers, Inc., known for its advanced audio technology and customizable speaker-solutions. Direct competitors to Control4 have all recently introduced their own installation-oriented speaker lines. The acquisition of Triad is a strategic addition that immediately brings industry-leading acoustics expertise to Control4 and adds a full line of premium audio-speaker solutions to its product portfolio.
Established in 1982 by Larry Pexton (a founding member of CEDIA), Triad Speakers, Inc. is a provider of complete loudspeaker solutions for multi-room residential and home theater system applications. A top choice by many custom integrators nationwide, Triad has made significant advancements in the arena of front-channel speakers, surrounds, subwoofers, distributed audio speakers via enclosed in-wall, in-ceiling, on-wall and freestanding designs. Over 80% of Triad's products are manufactured daily in Portland Oregon, in a pure build to order operation. In the 2006 - 2010 Inside Track Supplier Loyalty Tests, Triad ranked #1 in the category of Custom Installation Company.
"Entertainment is integral to the connected home and our Control4 dealers are designing end-to-end experiences for family room entertainment, home theaters, and indoor and outdoor multi-room music for their customers," says Martin Plaehn, Control4 Chairman and CEO. "The acquisition of Triad brings proven premium-acoustics experience and innovation to our company, enabling us to immediately deepen our entertainment offering and develop new integrated-audio experiences for the future."
Triad's 30-year heritage of delivering exceptional audio solutions is rooted in its attention to audio design and detail, its focus on the quality of the listening experience, and the specialty customization of its products. Triad manufactures a comprehensive range of high-quality, built-to-order premium audio speakers to meet the discerning demands of homeowners – for home theaters, family rooms, whole-home or multi-room audio, as well as for outdoor environments. The company's focus on elegant design integration has been delivering customized audio experiences that feature beautiful sound while enhancing a home's décor.
The acquisition of Triad is a strategic addition to the Control4 entertainment portfolio, which includes the fully programmable Control4 EA-series controllers with native high-resolution streaming music services, its family of multi-room audio matrix switches and amplifiers, and its family of ultra-HD 4K video matrix switches with audio down-mixing capabilities.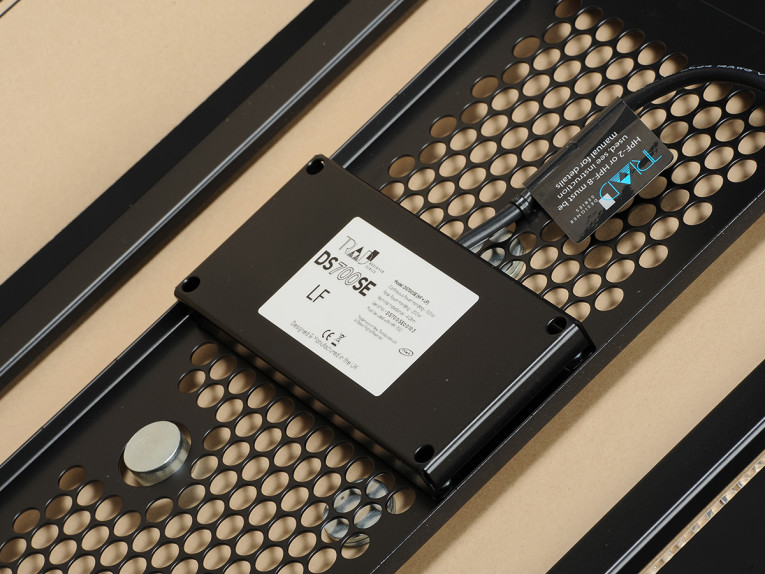 "At Triad, high-quality audio, custom design, and seamless integration have been the standards that we will continue delivering to our dealers and their end customers," says Larry Pexton, founder and CEO of Triad. "Becoming part of the Control4 family enables us to expose our engineering expertise to those homeowners in the broader market of home automation and entertainment who are passionate about their listening experience."
Effective immediately, all Triad dealers in North America are now able – for the first time – to place their product orders and customization requests via a brand new online dealer portal. Control4 and Pakedge dealers may also order Triad solutions online, starting today. In the coming weeks, the Triad dealer portal will also include technical training information and additional marketing resources.
Nearly the entire Triad team will be joining Control4, including founder Larry Pexton, as well as the Triad's R&D, manufacturing, and custom-services employees, all of whom will continue operating from Triad's existing facility in Portland, Oregon.
Total consideration for the acquisition of Triad consisted of $9.6 million in cash. Triad generated approximately $9 million in revenue in 2016. Control4 plans to invest in the operations of the business during 2017 in order to push adoption of these products through its larger sales channels. As a result, Control4 anticipates that the acquisition will be net income neutral in 2017, after adjusting for acquisition related expenses. Control4 will provide guidance for the second quarter and update its annual guidance to include the operations of Triad at its next earnings call.
Control4 is a global provider of automation and networking systems for homes and businesses, offering personalized control of lighting, music, video, comfort, security, communications, and more into a unified smart-home system that enhances the daily lives of its users. The Control4 platform interoperates with more than 10,000 third-party consumer electronics products, ensuring that an ever-expanding ecosystem of devices will work together. Leveraging a distribution channel that includes over 3,900 custom integrators, retailers, and distributors in 91 countries that are authorized to sell the full-line of Control4 products, with over 1,100 additional dealers and distributors that are authorized to sell their Pakedge-branded networking solutions only, Control4 is delivering intelligent solutions for consumers, major consumer electronics companies, hotels, and businesses around the world.
www.control4.com
|
www.triadspeakers.com