Following a year of continuing accelerated growth, Danish pro audio amplifier electronics manufacturer Pascal A/S kicked off 2018 with a transition to newly expanded headquarters and facilities, featuring a state-of-the-art EMC test laboratory. Completion of the 55 percent expansion of its HQ, on the outskirts of Copenhagen, was the closing high note of 2017, a year in which the company, once again, eclipsed its growth targets.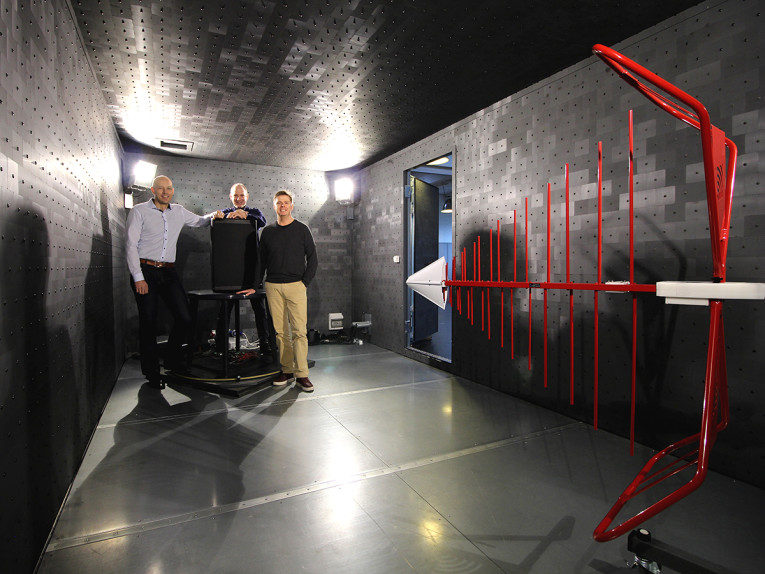 The expansion of Pascal headquarters in Copenhagen, Denmark, sees the premises now occupying an area of 1,726 square meters. The building expansion was driven by rapid organizational growth throughout 2017, particularly in areas of R&D, operations and sales. According to Pascal, the company has generated annual growth rates increasingly in excess of 50 percent over the previous five years, and the company is on course to achieve record growth again this year.
The project was also planned to accommodate the new EMC test facility and to provide a more stimulating work environment for staff in general, including additional and enhanced recreational amenities. Explaining the relative value of these factors, CEO Lars Fenger says, "Creating an exceptional work environment is fundamental in planning for continued sustainable growth. It is an essential investment in our people and our people are the essential element in our growth. It is also important to realize high standards of corporate professionalism internally, that reflect the professional standing and good reputation of the company in the market."
The new Electromagnetic Compatibility (EMC) testing laboratory, enables the company to test all electrical equipment against standards for Electromagnetic Interference (EMI) on-site. The state-of-the art facility has been specifically developed with audio equipment in mind, such as self-powered speaker systems and 19" rack amplifiers. The chamber is highly automated, being fitted with automatic turntable and antenna polarization. Measurements and control data are remotely accessible to staff in the companies engineering facilities for optimal convenience.
"EMC regulatory compliance is the primary challenge for all companies developing and implementing Class-D amplification, as this type of technology is inherently noisy above audible frequencies," says Director of Product Development, Thomas Fahlberg. "With this investment, we are now well positioned to risk mitigate and considerable speed up our development projects, with easy access to pre-compliance testing from start to finish in the development cycle."
Focusing on OEM manufacturing of high-power amplifier modules for the professional audio industry, Pascal's application support department is equally enthusiastic concerning this new in-house capability. "Our new EMC facility enables us to offer enhanced implementation support to help our clients pass regulatory challenges for their end products," adds Thomas Taul, Senior Application Engineer. "This capability is further enhanced by the recent expansion of our application support team with the appointment of Claus Momme as Application Engineer. Claus has previously worked for 11 years as EMC measurement specialist at the leading Danish accredited EMC test house."
www.pascal-audio.com