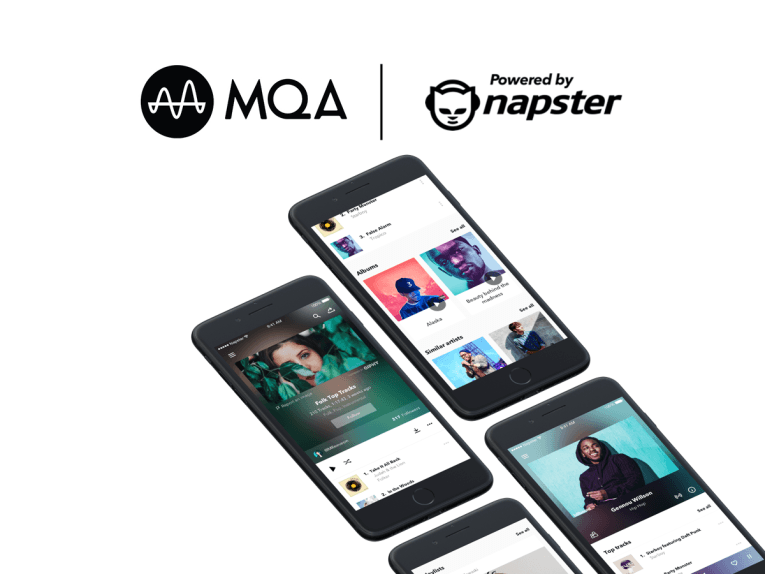 Powered by Napster is a complete music and audio platform service. It offers companies a suite of technologies and solutions, including music and media streaming and download infrastructure, applications, rights management, customer billing, royalty administration, and business intelligence. The global agreement with Rhapsody International supports Powered by Napster with an extensive breadth of studio quality audio solutions, allowing the service to offer MQA music tracks across multiple platforms including mobile, automotive and home.
"Powered by Napster brings new and innovative branded streaming music services to partners intent on transforming their customer experience. High-resolution audio is a powerful tool to have in our box," says Angel Gambino, Chief Commercial Officer of Napster. "Our work with MQA signals the growth of high-resolution audio streaming and quality becoming a bigger part of the conversation."
The Napster/MQA partnership means that the original, highest resolution versions of music files can be delivered and authenticated at the time the consumer streams it. MQA technology is increasingly becoming the preferred format for distributing verified, studio-quality music across a variety of platforms.
"Artists and creators are very clear that they want to give their fans the best possible sound quality," says Mike Jbara, CEO of MQA. "With this agreement, Napster has positioned themselves as strong advocates for creators and its global reach makes today's announcement a great milestone for MQA's many global hardware partners."
Rhapsody operates the Napster platform in 34 countries with a premium subscription service giving millions of consumers unlimited ad-free access to music on any device – online or offline. Napster combines the iconic history of one of the most recognizable music brands in the world with the vast experience and technological platform of Rhapsody International Inc., the industry's first subscription streaming service provider. Rhapsody is headquartered in Seattle, with offices in the U.S., Europe, Asia, and Latin America.
www.mqa.co.uk
|
business.napster.com
|
www.napster.com