Shure announced the addition of new Wireless Earphone solutions to its popular SE Sound Isolating Earphone line, including Wireless SE112 and SE215 Models, and a discrete Bluetooth Accessory Cable developed for owners of current Shure SE Earphones who want to convert to Bluetooth 4.1. The new SE Wireless solutions were designed for users who want simple and affordable wireless connectivity with mobile devices. No AAC or aptX support.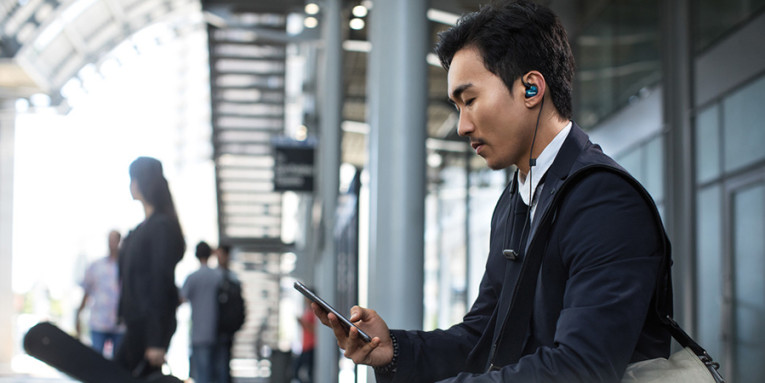 Building on Shure's popular line of SE Sound Isolating Earphones, the new Wireless SE112 and SE215 models feature the same ergonomic, Sound Isolating design, including a fit kit with a variety of sleeves, that naturally blocks up to 37dB of outside noise. Maintaining the detailed sound that Shure earphones are famous for, the new wireless versions provide up to eight hours of battery life and 30 feet (10 meters) of range.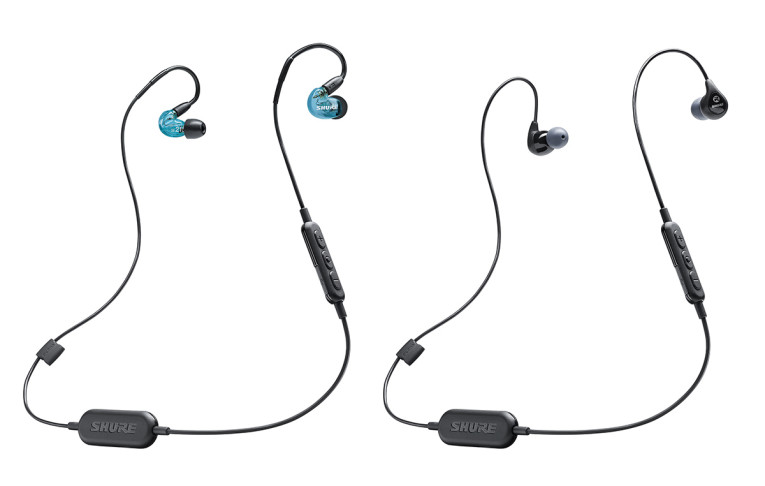 For users who already own Shure detachable earphones, such as the SE215, SE315, SE425, SE535, and SE846, Shure now introduced its new Bluetooth Accessory Cable with MMCX connectors. The portable and durable cable features an integrated mic and three-button remote for volume and playback control, while providing up to eight hours of audio on a single charge. The new Bluetooth solution was designed apparently as an affordable option and just supports the basic SBC codec, which is neither high resolution nor low-latency.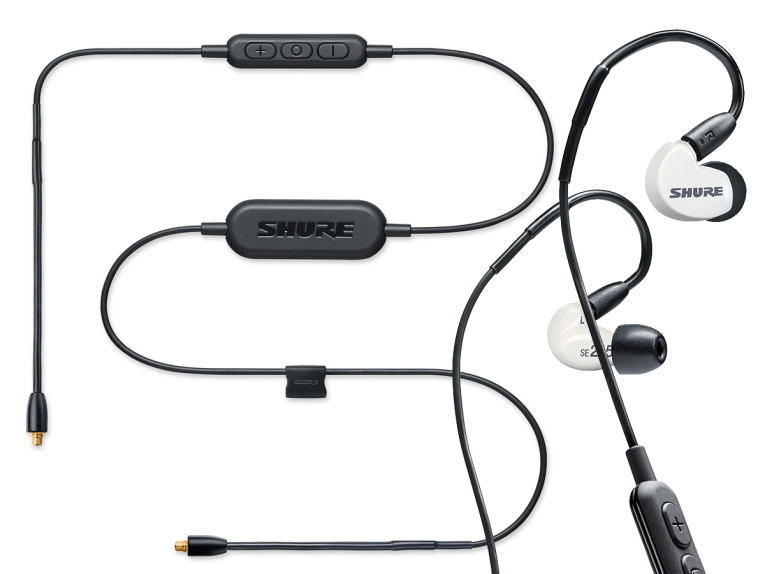 "For 20 years, Shure has elevated the category of premium earphones and headphones by creating products that are sonically excellent, physically beautiful, comfortable, and durable," says Matt Engstrom, Senior Category Director at Shure. "As media consumption continues to go mobile, we are thrilled to answer the requests of our customers by offering these new wireless options, featuring the audio quality and durability Shure is known for."
The SE112 and SE215 Wireless Earphones and the Bluetooth Accessory Cable feature Bluetooth 4.1 technology, providing up to eight hours of audio on a single charge, 30 feet of Bluetooth range, and intuitive controls. With multi-point pairing capability, users are able to pair up to two devices simultaneously for seamless transitions between different environments and multiple media.
The SE112 Wireless Earphones (available in black) and the Bluetooth Accessory cable will both be priced at $99 USD. The SE215 Wireless Earphones are available in clear, translucent black, translucent blue, or white and will be priced at $149 USD.
www.shure.com/bluetooth