Knowles Corporation announced its SmartMic IA610 solution was selected by Chinese smartphone manufacturer Vivo for its new flagship NEX AI smartphone. The Knowles SmartMic is the world's first microphone with an integrated DSP enabling low power always-on voice-wake, a technology breakthrough combining the company's high-performance SiSonic MEMS technology with a state-of-the-art audio DSP into a single, miniature package, ideal for applications that require always-on voice-wake as well as low power voice control.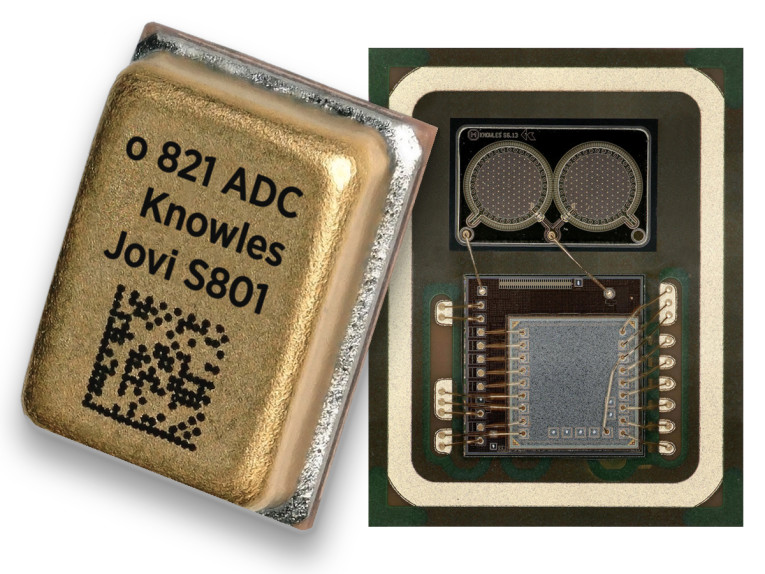 Knowles' SmartMic solution was designed for mobile phones, headsets and battery operated consumer products as well as plugged-in devices requiring energy compliance, and is the world's first device to offer audio edge processing and lower system power in a ultra compact MEMS microphone package.
With voice rapidly emerging as the primary user interface, the vivo NEX smartphone incorporates "Jovi AI", an artificial intelligence assistant. The Knowles SmartMic plays a key role, enabling voice wake with voice commands, while keeping the system asleep for longer periods of time, saving battery life and enabling a better user experience. It's also the first microphone to incorporate an audio processor with custom-built machine learning (ML) support for audio applications and ML-optimized algorithms to achieve superior performance.
Unlike competing voice-wake solutions that only work with one particular application processor (AP) or architecture, the Knowles SmartMic enables smartphone manufacturers to use the same solution across their entire product portfolio, regardless of the AP or architecture, resulting in faster time-to-market, lower development costs, and a consistent user-experience across their devices.
As Vivo's Vice President, Zhou Wei explains, "Vivo collaborated with our strategic partner Knowles to customize a professional voice processor chip. This enables a solution to realize always-on under low power mode. In addition, it provides voice identification technology which allows the Vivo NEX phone to recognize the owner's wake up command more accurately. We look forward to working with Knowles in the future to offer world class audio and AI features to help differentiate our products in the competitive smartphone market."
"Vivo is a true innovator in the smartphone space. Their approach to AI/ML in phones is impressive and we value the collaboration we have with them. From the beginning, Vivo understood the value of adding audio edge-processing to their phones and we are excited about the partnership, not just for this project using the Knowles SmartMic in the Vivo NEX phone, but for others in the future," says Jeffrey Niew, President and CEO of Knowles.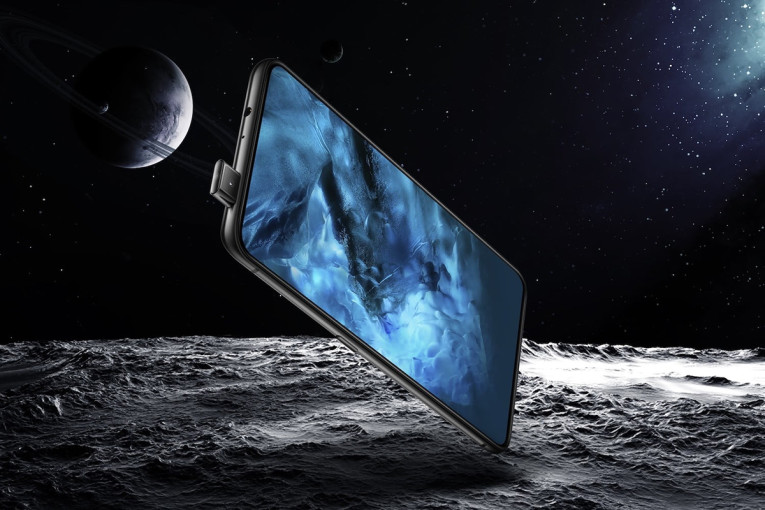 The Vivo NEX smartphone is one the most advanced designs unveiled in 2018, implementing many of the ideas displayed in concept products during Mobile World Congress 2018. The design features an impressive, almost bezel-less 6.5" screen, with a pop-up 8-megapixel selfie camera at the top, using a fingerprint sensor behind the screen, and adopting AAC Technologies' screen speaker tecnology that turns the whole smartphone surface into a transducer. Of course, Vivo also used the latest Qualcomm Snapdragon 845 processor with a massive 8GB of RAM and 256GB of storage, to better support the unavoidable Android OS with Vivo's own user interface layer. For now, the Vivo NEX will be exclusively available in China.
www.Knowles.com
|
www.vivo.com